As a business, your Mother's Day ideas give moms a special treat while wooing customers looking for good deals. Mother's Day is "the second most popular occasion for gift-giving," according to Hallmark.
Striking the right balance between emotional and practical for your brand marketing idea can not only bring in more business but also make moms everywhere happy on their special day.
Moms, Moms, Everywhere
Mothers are everywhere. No matter what location or culture, honoring one's mother is a great way to strike an emotional chord with your customers.
The National Retail Federation has recorded spending of over $28 billion for Mother's Day, which is expected to rise steadily in years to come. They also reported an average per-person spend of a whopping $220 in the US.
This is reason enough to explore this unique opportunity. We've put together some interesting, simple, and practical Mother's Day ideas that will help your business make the most of this occasion.
11 Mother's Day Ideas That Will Help Your Business Shine
These 11 Mother's Day ideas are beautiful ways to show your customers that you are a business that cares about their needs. Though these tips are intended to promote your brand, you need to also remember that this is a special day for mothers everywhere. Make it about them.
1. Ultimate Gifting Listicles
Customers are looking for ideas, but not just as bullet points. They want their tips to be interesting.
They want to know the "6 best gifts for stay-at-home moms" or the "10 absolute must-haves for every mom" to narrow down quickly on their gifting ideas.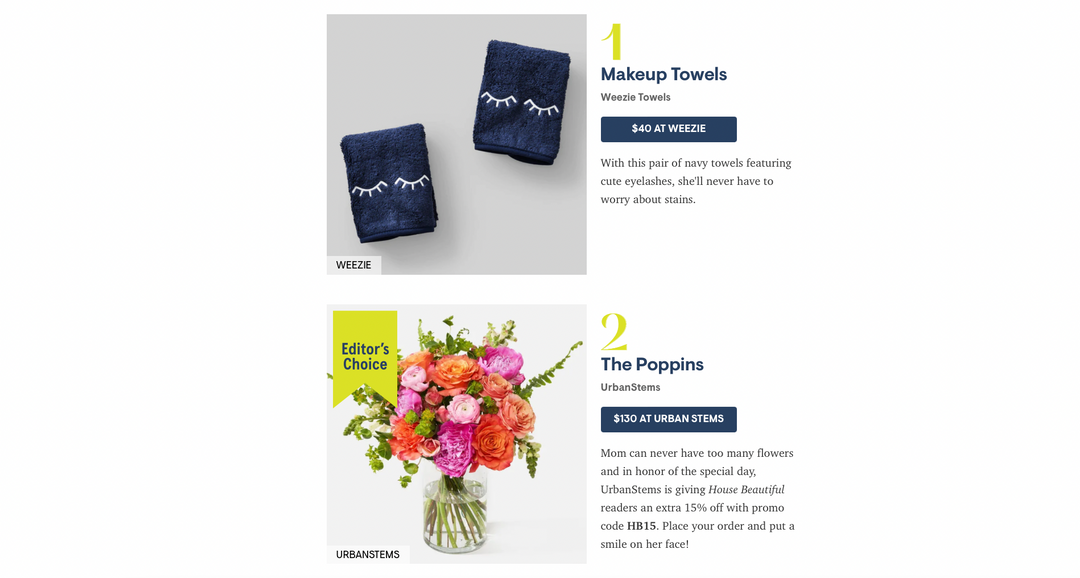 Listicles are a highly engaging and exciting way to promote ideas for Mother's Day. Write a listicle that cleverly integrates your products by creating backlinks to the purchase page of your website.
Consumers see you as someone who knows what they're talking about, which makes them more likely to buy what you're selling.
2. Giveaways
Every business has products within its inventory that are more disposable than others. However, they may be a lot more valuable to an individual. Giveaways enable you to give your products to customers looking for a gift online without needing them to pay for them.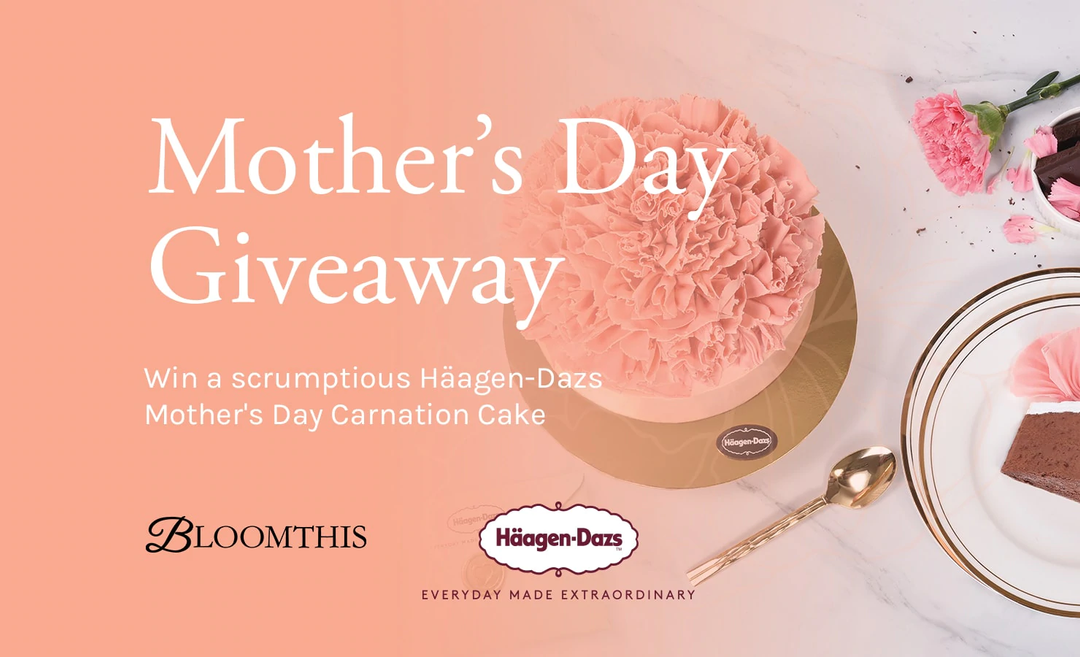 You lighten your inventory, and they get something that could be useful for them or their mom. If your business creates products that can be especially useful for moms, then a giveaway is a great idea.
3. Custom Products
Personalization is exciting and thoughtful because the gift is exclusively for you. Mother's Day presents an excellent opportunity for gifters to give highly-personalized items to their moms.
Among the many things that can be personalized today are stationery, mugs, coasters, clothing, furnishing, plush toys that can be made to look like mom or something especially memorable for her, and more. You can even shop for stunning ruby rings or emerald bracelets that fit your mom's personality!
Use this Mother's Day idea to add a touch of joy.
4. Special Deal Codes
If you want to limit the benefit you are offering to your customers only for a limited period, you can release a deal code or discount code. The code can be advertised on your marketing platforms like social media, email, or pamphlets.
Once you announce the deal code, users will apply it on your purchase page and avail of an exclusive discount.
Shopify helps website owners create discount or deal codes easily:
Once the period of the deal is over, the code will stop functioning if you program it to do so. Make sure your deal code for Mother's Day is self-descriptive to the best of its ability.
5. Influencer Marketing
They're called influencers for a reason. People listen to them and make decisions inspired by their expertise.
Influencer marketing is a great way to take your message to a larger group of individuals, which may include your potential customers. Picking the right influencer to run your mother's day campaign is important.
It would be preferable to partner with an influencer who is a mom, has qualities you would tend to see in your audience, and is sincere in what they do. You could even run a contest where the winners could receive a shoutout from the influencer.
6. Crowd-Sourced Content Campaigns
Campaigns that are highly evocative and get users to engage tend to be more memorable and successful. Instead of just having a one-way conversation with your customers, invite them to share the memorable stories and moments they spent with their mothers.
These can be in the form of written stories, videos, drawings, and more. Collect these, reward the best among them, and invite them to share them with others.
Capture the responses from your audiences in an interesting way and tell it like a story:
Crowd-sourced content helps give campaigns a more authentic personality. You tend to believe real mother-and-daughter stories more than any celeb-talk. And this is what will take your campaign to new heights, which will help you sell more of your products.
7. Free Shipping To Moms
The simplest Mother's Day idea that rewards moms and gifters are to provide free shipping. So, while you do charge for your product, the shipping costs on all products are done away with.
8. Reminder Countdowns
Among the most popular Mother's Day ideas are countdowns.
However, it is vital to have something unique to say or creative to show on each of these days. Or maybe have a massive reward at the end of it. Or else, you are simply spamming your followers' timelines.
9. Curated Gift Baskets
If you have multiple products that cater to mothers and would like them to be considered in gifting decisions for the special day, then curate your finest items and bundle them into a gift basket.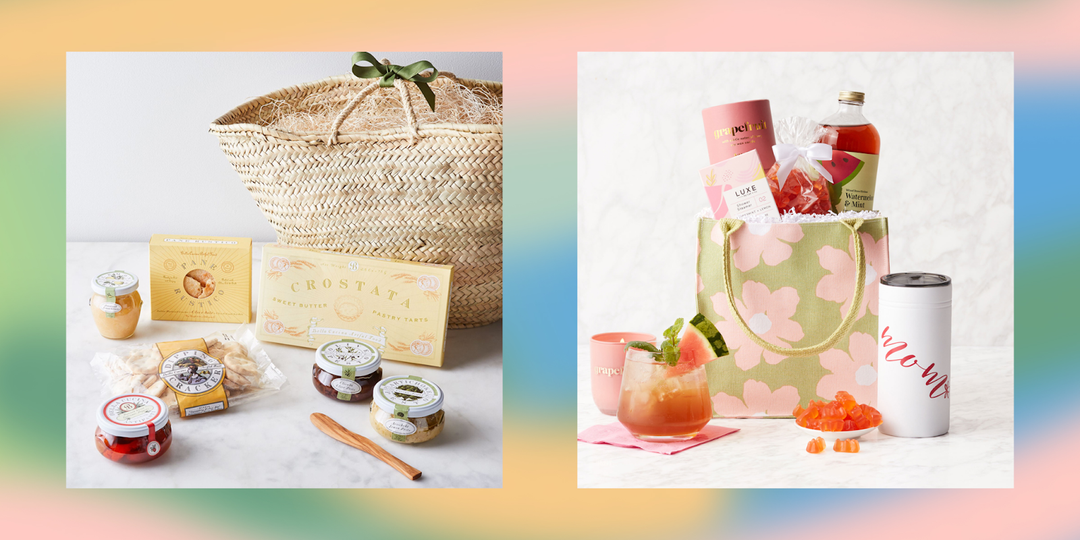 In doing this, you are not only making your products even more presentable than they already are, but you're opening up an opportunity to sample every product that you include in the gift basket.
Do not forget to add a call-back card to the gift basket so that the beneficiaries can get in touch with you if they like the products and want more.
10. Tie Up With A Non-Profit
Selfless acts of kindness on a day like Mother's Day can go a long way in proving the genuineness of your intentions. Your business can partner with a non-profit organization and help underprivileged mothers or those who need assistance performing their daily tasks.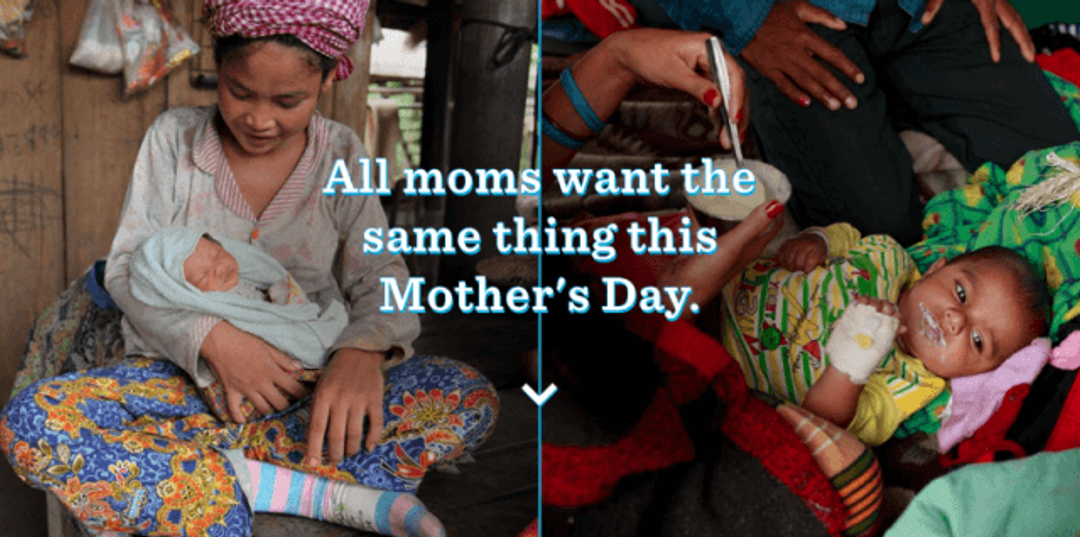 This is especially relevant if your business offers products or services in the space of care or wellness. Several literacy programs, clothing brands, food and beverage businesses, and garment companies engage in these activities.
Keep a record of how you took part in the event, and then share it on your broadcast channels to encourage your users to do the same thing.
11. Virtual Events
With the world still not fully open, virtual meet-ups have become more acceptable. Your business can organize special virtual events for mothers and daughters who have not been able to connect because of the pandemic or other unforeseen circumstances.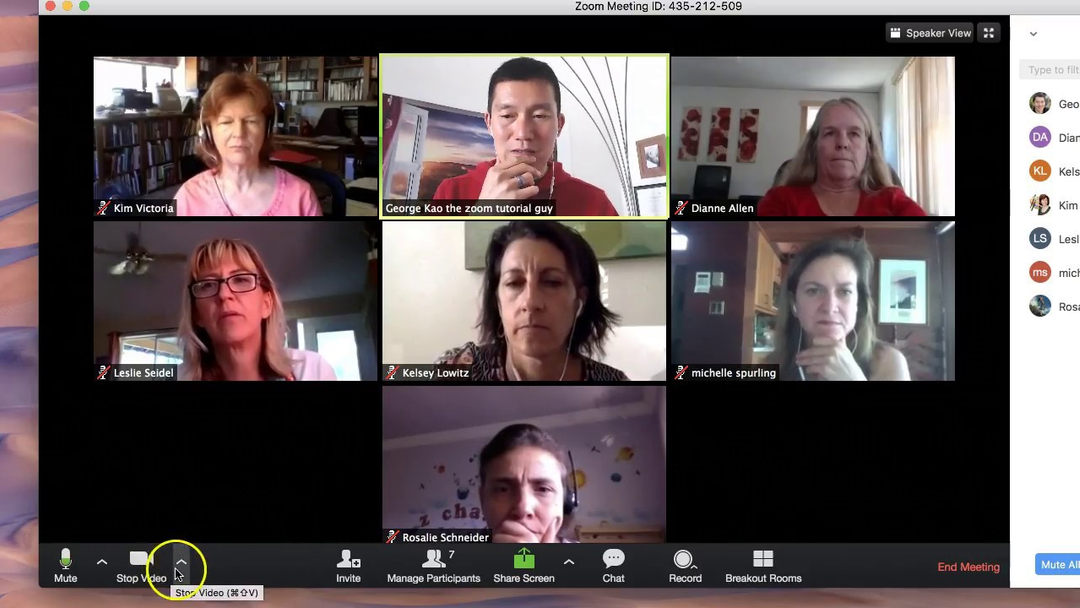 You could also create a meet-up between welfare groups for women and even have mothers from different parts of the world narrate their experiences and stories.
Keep It Real
Mother's Day was never created with commercial intent. Yet, it has become one of the most commercialized days of the calendar year.
Whatever your Mother's Day idea is, it will have a commercial angle behind it. Be sure to keep your communication in check. It's a day about moms and moms alone. Your brand is simply carrying the message across to them in the best way possible.
Ready to design your logo? Get started with our logo maker!