Marketing collateral increases your product's visibility to your customers and creates a positive perception of your offerings. It makes customers want to make their purchase as soon as possible.
These are the right assets for the right audience that communicate important information appropriately. To choose the right marketing materials, you need to know how to talk to your target audience in a way that is in keeping with the identity of your brand.
This article covers the various ‌marketing collateral you can use to attract the right target market to your products and services.
8 Important Marketing Collateral For Your Business
There is no universal answer to what marketing collateral will work best for your business. The media listed here can get your business visibility, but personalizing them to your audience will be like adding a chef's kiss to an already effective marketing plan.
1. Logo Design
A great logo design is both memorable and encompasses everything your brand stands for. While you can't send out a logo on its own, it can enhance the value of the marketing collateral it goes with.
Think of it as the equivalent of a house or a hotel in a Monopoly game. This omnipresent nature makes creating the right logo crucial. Luckily, good and expensive aren't mutually exclusive when creating logos.
We can help you create a high-quality logo for free that does justice to your brand. You don't have to be an experienced designer to design an effective logo. We do all the heavy lifting for you!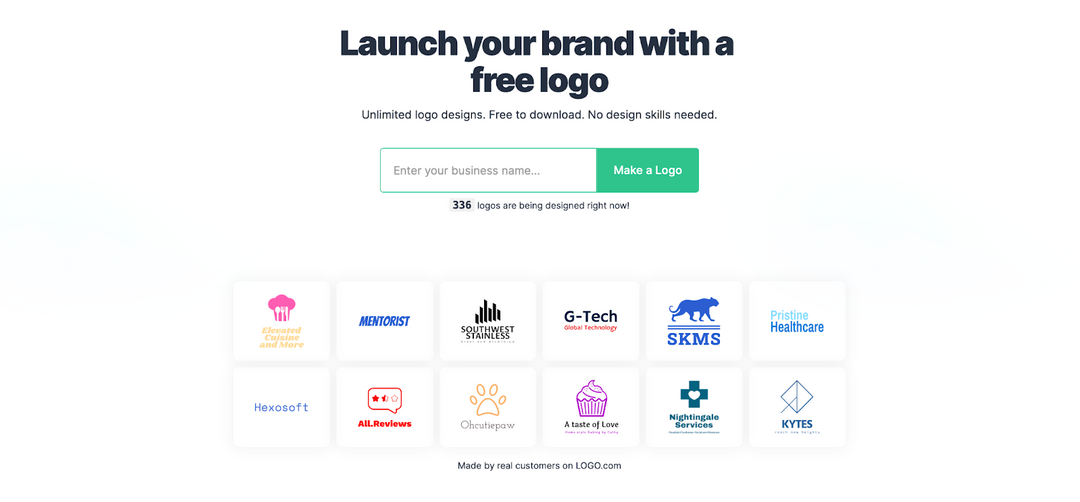 Getting your logo right is the first step to mastering your marketing collateral game.
‍
2. Editorial Videos
Some of the biggest and best brands in the world use editorial videos to communicate their brand values. For example, Netflix has over 30 YouTube channels and a plethora of Instagram accounts, each with its own unique video strategy and content curation.
Well-made editorial videos don't seem like promotional pieces; they engage customers and simultaneously communicate your offerings. More than that, they communicate the essence and values of your business, which makes your collateral more appealing to customers if they end up resonating with your message.
Nike particularly does this well with meaningful videos that exemplify their beliefs:
These rules can help you create quality video content consistently:
Use your brand's tone of voice in all your videos.
Script your videos out in advance and get feedback on all your written work.
Create videos as a series so your audience knows what to expect.
Make a content calendar on a platform like Airtable and stick to the schedule.
Produce more videos a week than what you release and keep the additional content in a bank you can rely on during emergencies.
3. Posters
Diamonds are forever, but good posters can come close if your target market is college students or children. Posters can be great marketing collateral if your brand has an iconic mascot or general fanfare.
It's difficult to compete with timeless classics like the 'We Can Do It!' poster, but your customers will cherish your designs if they have a special place in their hearts.
What if you don't have a brand mascot or fanfare? Posters can still be phenomenal marketing collateral. Instead of making something flashy, create posters with general designs and add your logo to them. They may not be as iconic as mascot posters, but they'll still generate visibility for your brand.
Coca-Cola has produced posters that have stood the test of time, one of which is the "Your Thirst Takes Wings" visual.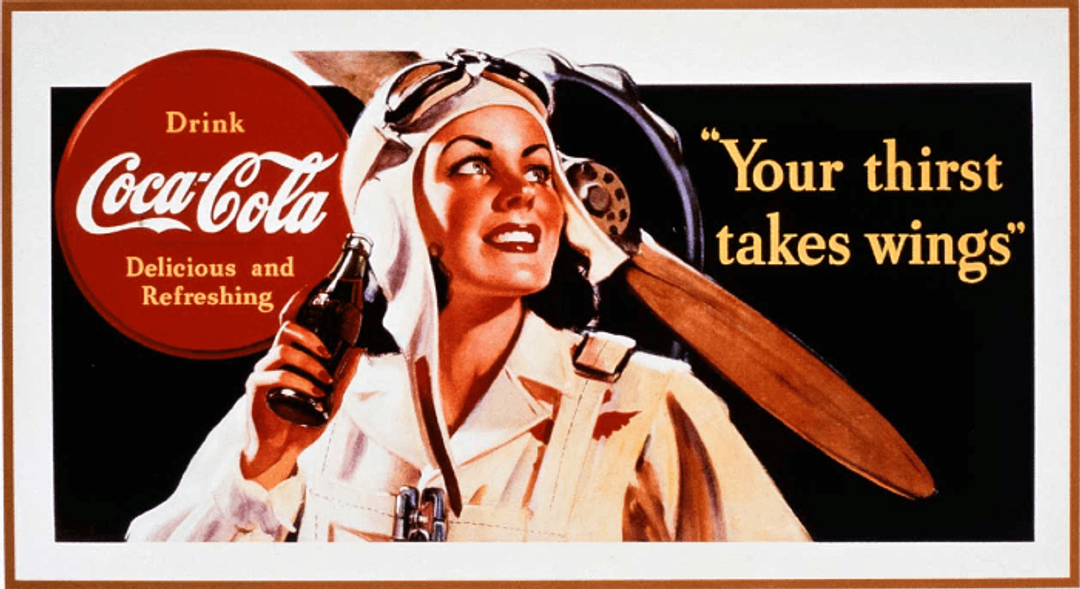 It made waves because it showed people that a sip of Coca-Cola could make them feel a flying, refreshing high. Posters allow you to exercise your creativity while promoting your brand at its best.
4. Merchandise
No one is more excited about merchandise or SWAG than Michael Scott. Expecting your customers to be as excited as The Office's protagonist might lead to disappointment. But useful and fun merchandise is excellent marketing collateral to get your brand the fanfare it needs.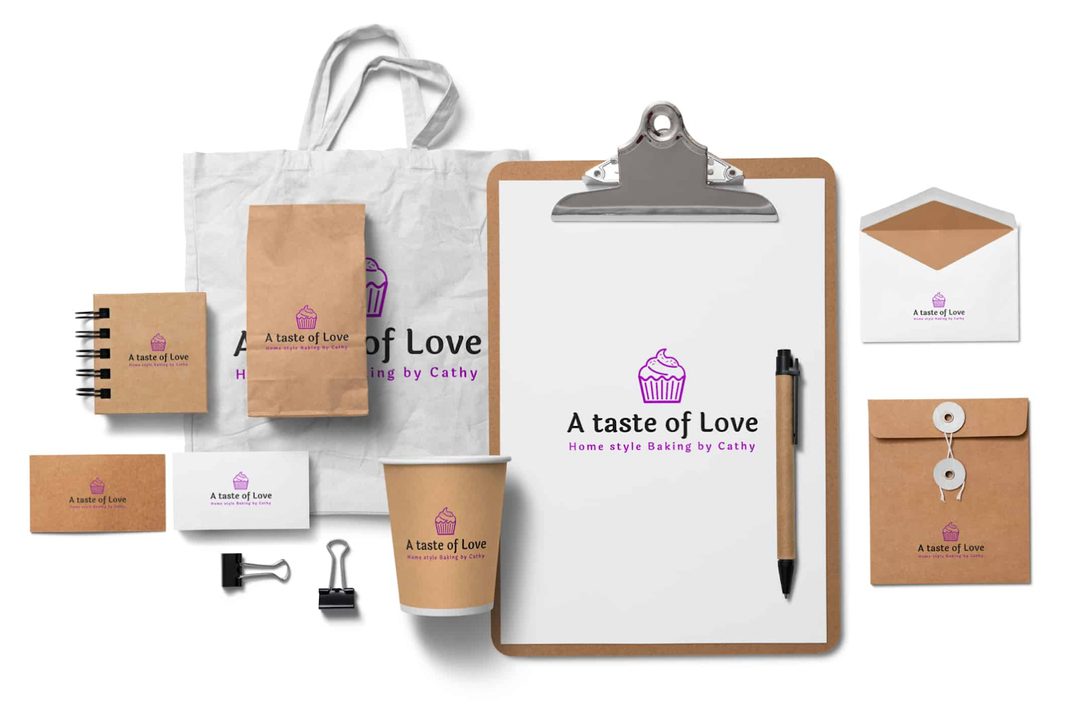 Nearly no one in their adulting phase will pass on the opportunity to grab a free mug or a set of pens. Merchandising (read: free stuff) is equally appealing to every customer. Whether you're catering to individuals or businesses, your customers will pick up something if they see a use for it.
But you can't expect a buyer representing a big firm to go crazy over your tie-dye shirt. You should either research your customers or stick to safe items like:
Pens and pen holders
Cups and mugs
Calendars
Writing pads
Smartphone holders
5. Newsletters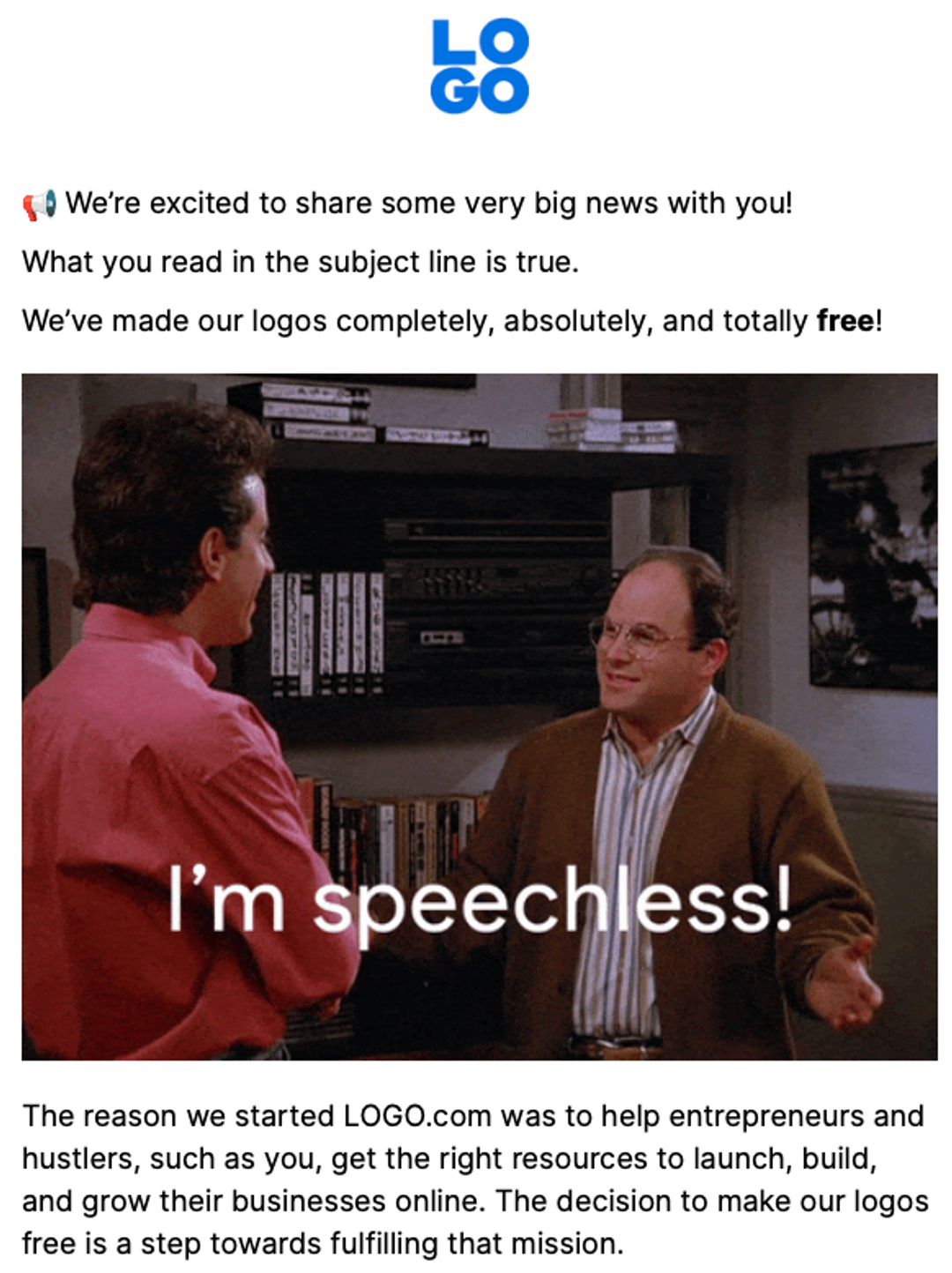 A weekly newsletter can be a useful tool if a new product is close to being released. Sharing product updates, hiccups, and new media will both add visibility to your launch and make your customers feel closer to the company's inner workings.
You can add discounts, coupons, and interactive content to add anticipation to newsletters and maintain a regular readership. The supplement industry is known for using newsletters to promote existing and new products. For example, Myprotein uses email newsletters to share exclusive offers, which may get regular clicks.
6. Online Advertisements
Online advertisements run the internet in its current version. Google, Facebook, and other tech giants rely on advertisements as a major source of revenue.
For example, Slack is a team collaboration solution that enables teams to communicate more effectively and share files on a single platform.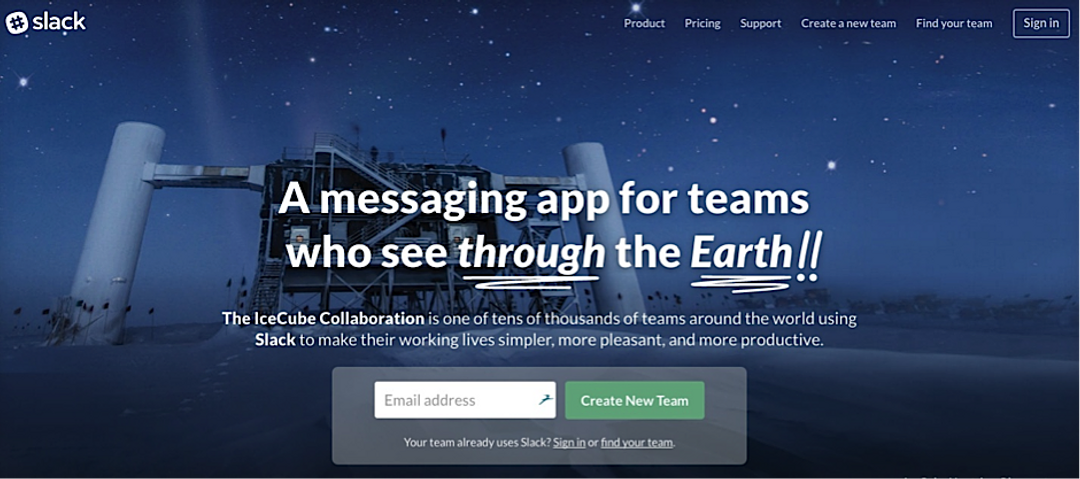 They're "on a mission to make your working life easier, more pleasurable, and more productive," according to their slogan. Make your online ad all about resolving your customers' pain points. It worked for Slack!
No matter what your goal is, online advertisements can help you reach your target market without fail. While you can take the horse to the water, getting it to drink (click your online ad) is a different ballgame. While horses can't click on ads, your customers can, and here are tips to increase those odds:
Hire a writer to work on the advertisement copy or get extensive feedback if you're writing it yourself.
Set a simple goal for your advertisement. This will reflect in your Call To Action (CTA), which is usually the principal message of your ad. Do you want customers to join the waiting list? Do you want to generate calls for a sale? Or do you want online sales? A goal will make your advertisement effective.
Finally, don't make your target area and demographic too broad; the best practice is to select the right group — this will lead to more engagement and clicks.
7. Visual Media (For Your Website)
Visual media can make your website content a lot easier to digest, especially if it is information-laden. This marketing collateral is impactful — even stock images can increase engagement by 650%!
While this might tempt you to go to Shutterstock and add a barrage of well-shot stock images all over your website, there are other (and better) options for you to explore:
Product Images: Product images, including work-in-progress pictures, can add fuel to any anticipation around a potential release. They're a great way to garner attention before something goes on the shelves.
Graphs: If you're in a data-heavy industry, graphs can make your content easier to digest. Bar graphs, pie charts, line graphs, and more can add value to your website.
User-Generated Content: Whether it's self-submitted or gained via a competition, UGC can help boost your company's and product's images. It shows stakeholders there is an organic interest in your brand. It's an excellent way to show your willingness to get involved with the community.
8. Product Brochures
Product brochures have been tried and tested, and are one of the best types of marketing collateral out there. Thanks to the internet and PDFs, brochures are no longer limited to the offline world.
Physical brochures are useful but can get easily lost or mistaken for colorful napkins. However, online brochures have the luxury of having a much longer lifespan — like vampires, but cooler. It's healthy to have a mix of both.
For cool brochure templates, check out this useful guide:
There are no rules for ‌what a brochure should look like. You can be as creative as you want and incorporate the themes, brand colors, and tonality to make your brochure look attractive. Do include your contact details and key information about your products. The rest is fair play.
What Marketing Collateral Should You Go With?
The right marketing collateral can add unparalleled visibility to your products and services. Figuring out what works for your customers isn't straightforward, but the answer lies more in howyou use marketing collateral and not which material you choose to go with.
But before you start on your marketing collateral, you need to take care of your business branding. Secure your logo, business name, and domain right here, and get branding collateral with your information automatically added.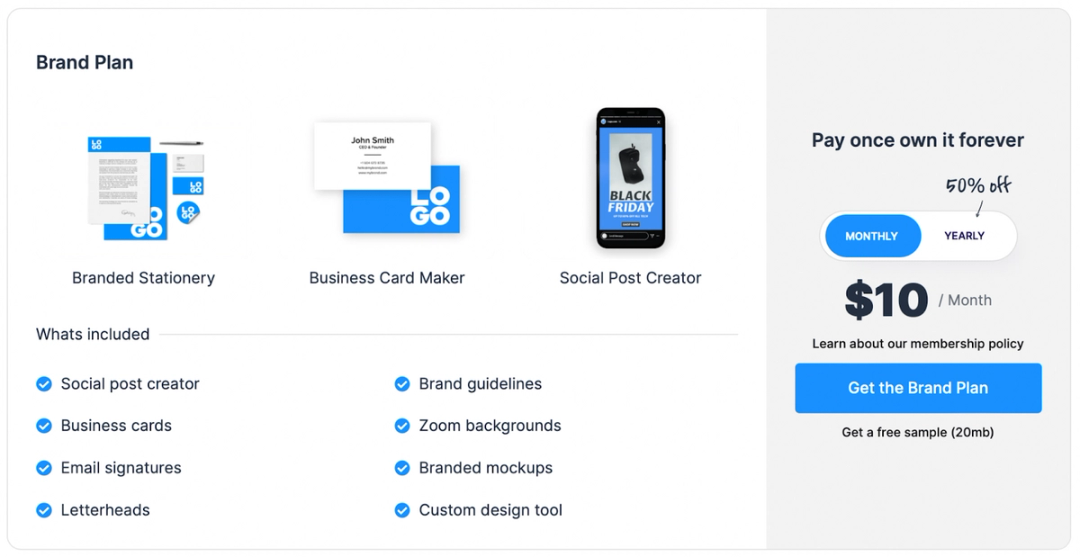 For only $10/month with the Brand Plan, you can create state-of-the-art materials that inspire your audience and your peers.
Research your customers, learn how they communicate, and change your marketing activities accordingly. This will surely set you on the right track, and you'll undoubtedly impress your target market.
Ready to design your free logo? Get started with our logo maker!