Are you a professional event planner? Why not get an event planning business logo to strengthen your branding and build credibility? Find out why it's important and how to make one below!
A logo is the face of your event planning business, potentially setting it apart from your competitors. Your event planning business requires strong branding to have a solid foundation—and your efforts set the tone for the long-term success of your venture.
Great business branding promotes the connection you have with your target audience, swaying them into wanting to engage with you.
A stunning event planning business logo can elevate your brand, but there's more to it than that. It provides you with credibility, which is a powerful attribute for any business to have from the get-go.
An effective event planning business logo raises dependability and trust between you and your target audience, which is crucial as they would be relying on you for the success of their events and celebrations.
Hosts consider the enjoyment of their guests to be the defining factor of a successful event, so if everyone involved is satisfied with your service, not only would the client return but interested guests may enlist your services. And you need a logo to upkeep this reputation.
When you start building a bond with your audience through effective and proper branding, you're a step closer to your mission.
An event planning business logo is a step in the right direction, and with our AI-powered logo maker to help you, your visual branding needs are good to go.
But before we dive into that, consider these valuable tips to make your event planning business stand out from the crowd.

How To Make Your Event Planning Business Stand Out

Your event planning business logo is essential, but there are other ways to stand out and make a positive impression with clients.

Due to the global pandemic, the event planning market has significantly dropped in 2020 for safety and social distance reasons. Its usual global market of approximately $1.5 trillion isn't expected to return to normal until at least 2023.
However, there is a bright side to this situation. 62.7% of event planners plan to resume holding in-person events in 2021, with 72% stating that attending an in-person event is worth all the safety protocols required of them.
Having an event planning business now entails extra effort on your part to ensure the safety of yourself, staff, the clients, and their guests. It's up to you to weigh the risks and benefits, but according to statistics, it's a responsibility worth taking to preserve your business and its market.
Branding is fundamental, but here are other helpful tips to consider:

Find out as much as you can about possible competitors
Follow and provide safety protocols for every in-person event
Network, network, and network
Be organized, patient, and reliable with customer needs and preferences
Be flexible about potential schedule changes
Prepare for possible obstacles and plan ahead on how to rectify them
Highlight that your business is customer-focused
Offer competitive prices
Build good relationships and increase contacts regularly
Make sure you have alternatives for every service that falls through
Ensure that clients are happy with their experience with you
Offer excellent customer service and satisfaction
Promote your event planning business on multiple social media channels

Event planning is one of the most demanding and competitive jobs. It's high-pressure and challenging, but it's gratifying to provide customers with an enjoyable and memorable experience—and that's what it's really all about, don't you think?
To stand out as an event planner, prioritize serving the best overall customer experience possible. It's not easy to plan an event, but if it winds up turning into a successful one, the same clients will likely book you for future celebrations.
These tips and tricks can have your audience intrigued by you, but a great branding strategy heightens the quality and professionalism of your business as a whole.
Your event planning business logo is like a visual pitch, and when it's eye-catching enough, it can incline users to learn about you.
We can assist you with getting a logo, a name for your event planning business, and loads of services to help you promote your brand. Find out how below!

Steps To Create A Free Event Planning Business Logo
These are six easy steps to get a free event planning business logo and ways to market your brand with your new visual.
Step 1: Find A Great Event Planning Business Name

Your event planning business name is more for your customers than it is for you. Decide on a name riddled with reliability and skill, enough so that it would compel people to learn about your services.
Consider a business name generator to help give you a relevant and distinctive name along with a gorgeous logo to go with it.
Simply input 1 to 3 keywords that describe your event planning business and optimize your preferences.
For example: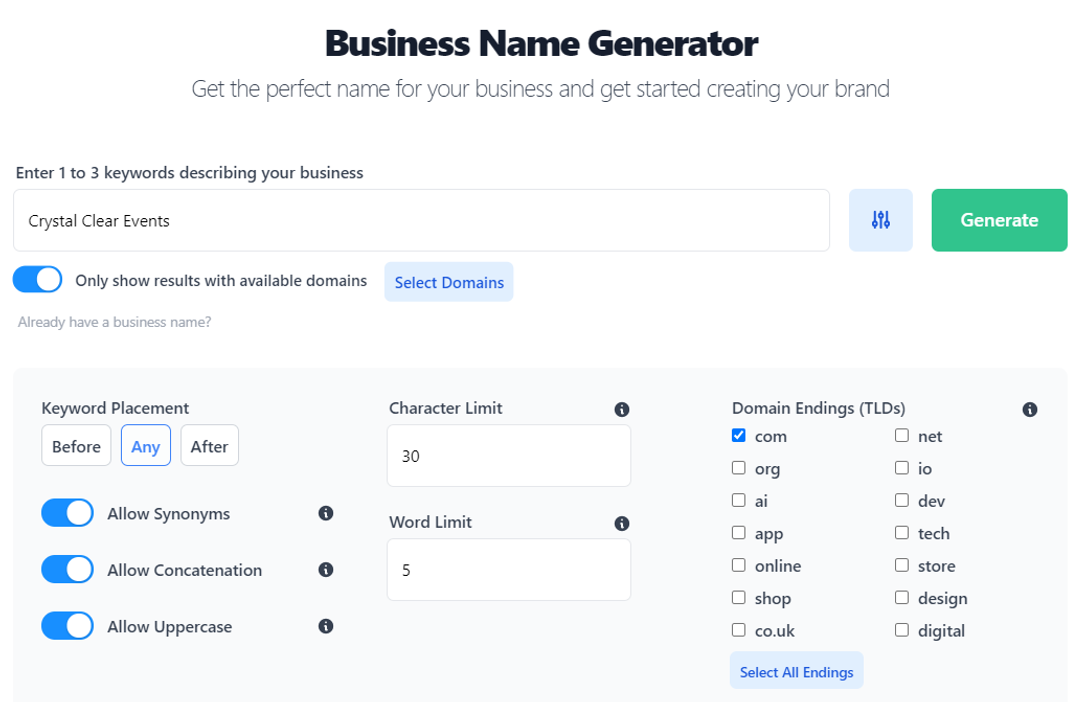 The generator will provide you with tons of business names along with potential logo designs to choose from.
Step 2: Choose The Event Planning Business Name You Like The Most


Go through the selection of business names and choose the one you like the best. Don't worry too much about the logo design just yet! Focus on finding a great name, and soon enough you'll get the chance to choose from hundreds of different logo designs.
Here are the criteria for a great event planning business name. Ensure that it's:

Memorable and unique
Relevant to your services
Easy to pronounce
Simple and distinctive
Reflective of who you are as an event planner

Once you have picked your ideal business name, click 'Ideas' on the upper left of the page to go through hundreds of logo designs.


Step 3: Find The Perfect Logo And Customize It

Every logo you see is totally customizable according to your preferences. Look for a visual that is closest to your ideal event planning business logo and click it to start customization. From here on, you can modify its colors, icons, font, spacing—all of it! Keep going until the logo meets your expectations.


Here are a couple of tips to design a compelling event planning business logo. Consider:

Choosing one or two brand colors at most
Using colors that best represent your event planning business
Having one or two fonts at most
Opting for sans serif fonts for their readability
Simplifying the logo with only substantial elements
Building a minimalistic yet meaningful design
Keeping it as memorable and professional as possible
Choosing an icon that best represents your event planning business

Customization is significant because it reinforces the notion that the logo is your creation and yours alone. You are in complete control of its elements and overall design. Nobody understands your vision as you do, and with the help of a professional logo maker, you get to turn your ideas into reality.
Customizing your event planning business logo also helps it stand out from the crowd. You may customize it or use our ready-made logos. You know what you need the best, so let your intuition and creativity take control.
These are a couple of perks that come with logo customization:

It helps you stand out among competitors
It lets you tap into your creativity
It enables you to achieve your ideal logo design
It adds distinction and memorability to the logo
It aids in making brand-specific characteristics come alive
It proves that the logo is truly your own

Step 4: Finalize Your Logo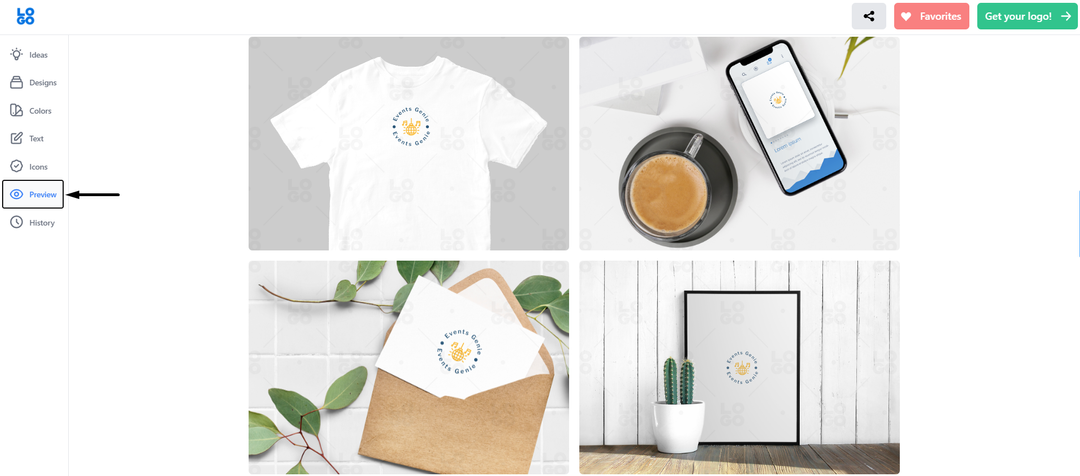 Happy with the design thus far? Go ahead and click 'Preview' to view the logo on various platforms and products. You will also get information about the logo's color palette, font, business card mockups—every detail about your visual branding selection.
Can you believe it? That's all it took to get an event planning business logo! Four easy steps and you're almost at the finish line.

Step 5: Take Your Free Event Planning Business Logo Home

Once you have finalized your logo, click the 'Get Your Logo' button. From here, you can take your new event planning business logo home free of charge!
You can start using your event planning business logo right away with these benefits:
Full ownership of your logo - Once you purchase your logo, it completely belongs to you and no one else, even if you decide to delete your account.
Instant access to your logo - Your logo is safe in your account. It is secure for you to come back to it whenever you need it.
100% satisfaction guarantee - Your happiness is everything to us. If you're unhappy with your logo, we will issue you a full refund.
Launch your event planning business in almost no time at all. It's practical to get an early start, so go for it! But take note that your logo is just the start. You still need branding materials featuring your new logo to build your online presence.
This is where the Brand Plan comes in.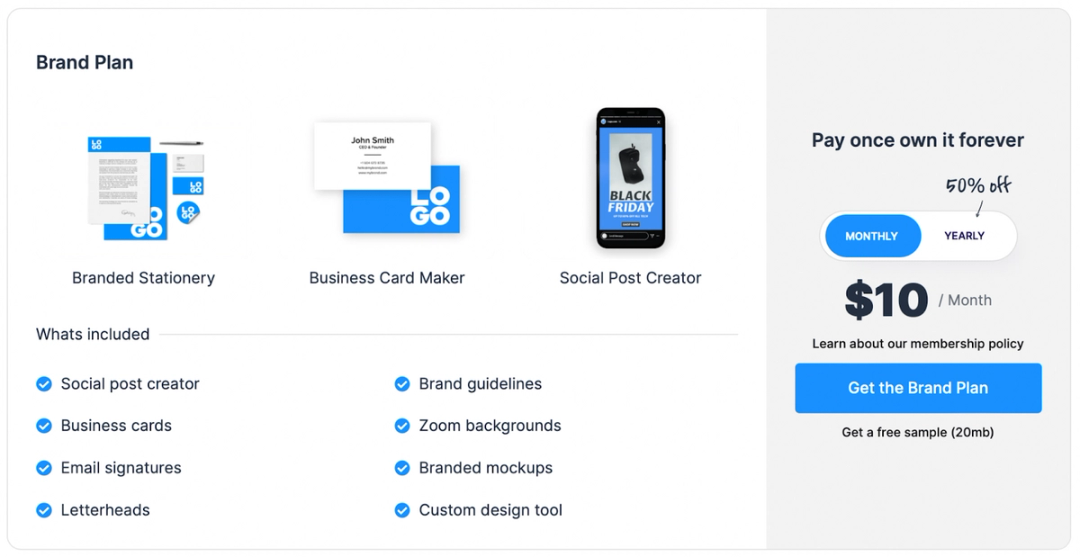 Our Brand Plan is your brand-building best friend. For only $10/month, you have instant access to:
Unlimited logo edits
Business card maker
Email signature maker
Custom design tool (Stitch)
Brand showcase
Brand guidelines
Perpetual brand backup
Oh, and all of them are pre-set with your new event planning business logo. Say hello to instant convenience and results!
Step 6: Promote Your Event Planning Business

Tapping into social media is a highly effective strategy to promote your brand to the right audiences efficiently. But remember: having flourishing social media interactions only begins when you have strongly perceived credibility as a brand.
Fret not! Because you can build credibility in your event planning business by making your social media branding consistent throughout all channels.
Our social media kit provides you with this consistency. We offer ready-to-use files for all your social media platforms such as Instagram, Facebook, Twitter, LinkedIn, and Youtube so you can get your event planning business socially present right away.
We also suggest using our website builder, which gives you endless opportunities to promote your event planning business. Why not provide your customers with an easy and convenient platform to sign up for your services?

You can also use it to venture into other forms of promotion, like putting up a blog about your journey in organizing important events—featuring tips and tricks to aspiring event planners while also promoting your business.
Did you know that 70% of people would rather learn about a company through articles than ads? So, what are you waiting for? Take the opportunity today!

10 Great Examples Of Event Planning Business Logos

Here are some unique and attractive event planning business logos to get your creative juices flowing:

1. Red is the color of passion. Show clients how dedicated you are to the task at hand with fiery red!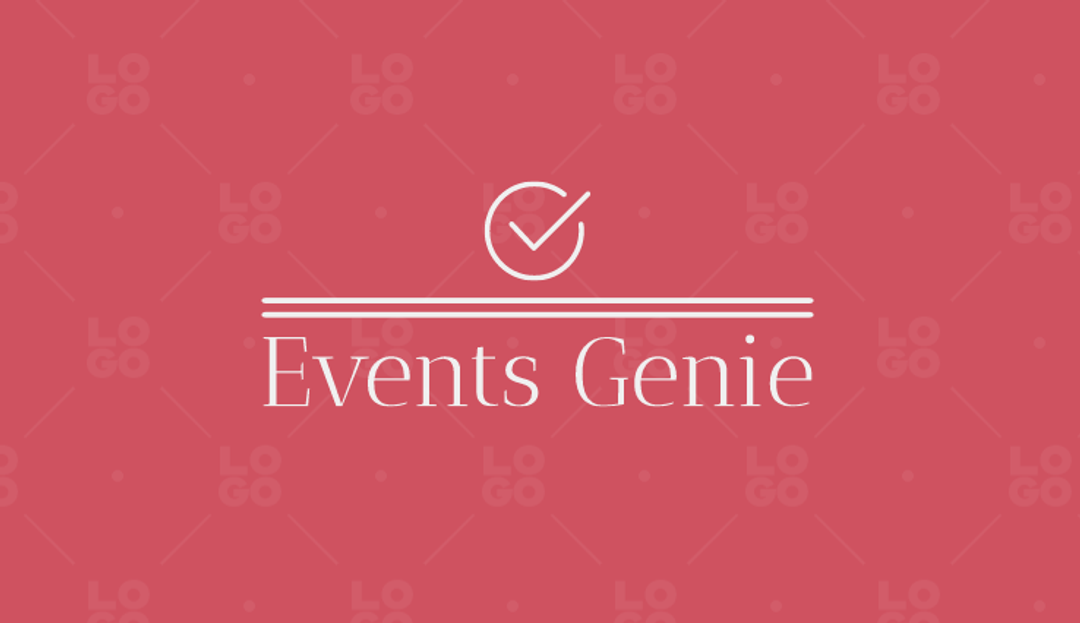 2. Why not choose a down-to-earth yet quirky logo design? It shows clients that you're fun, humble, and ready to give them a good time.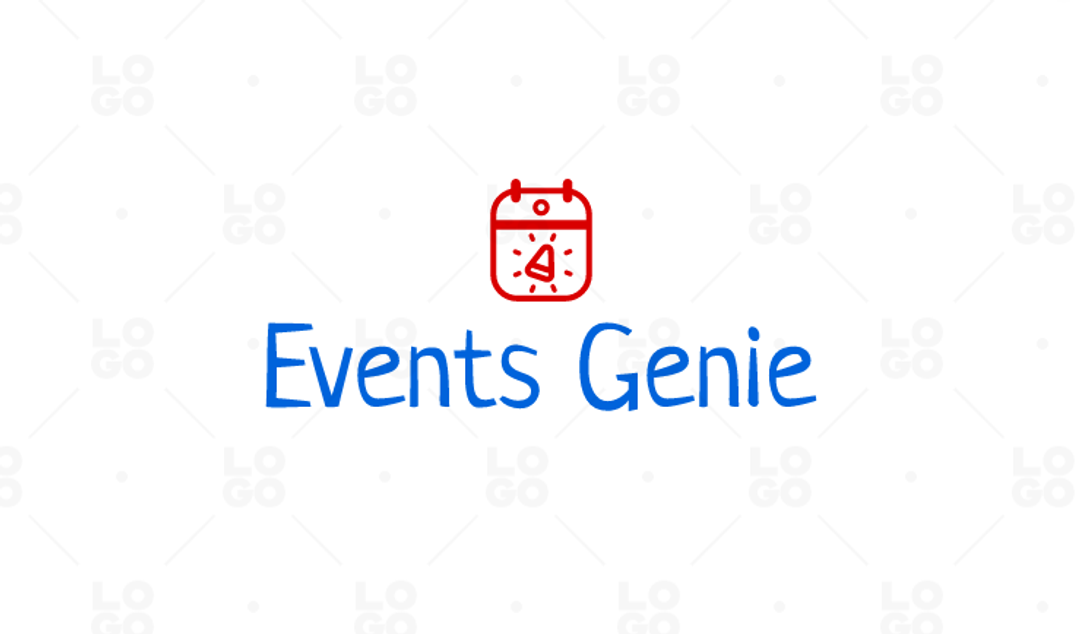 3. Small splashes of yellow in a logo are highly effective. It's not too overbearing, and it catches attention.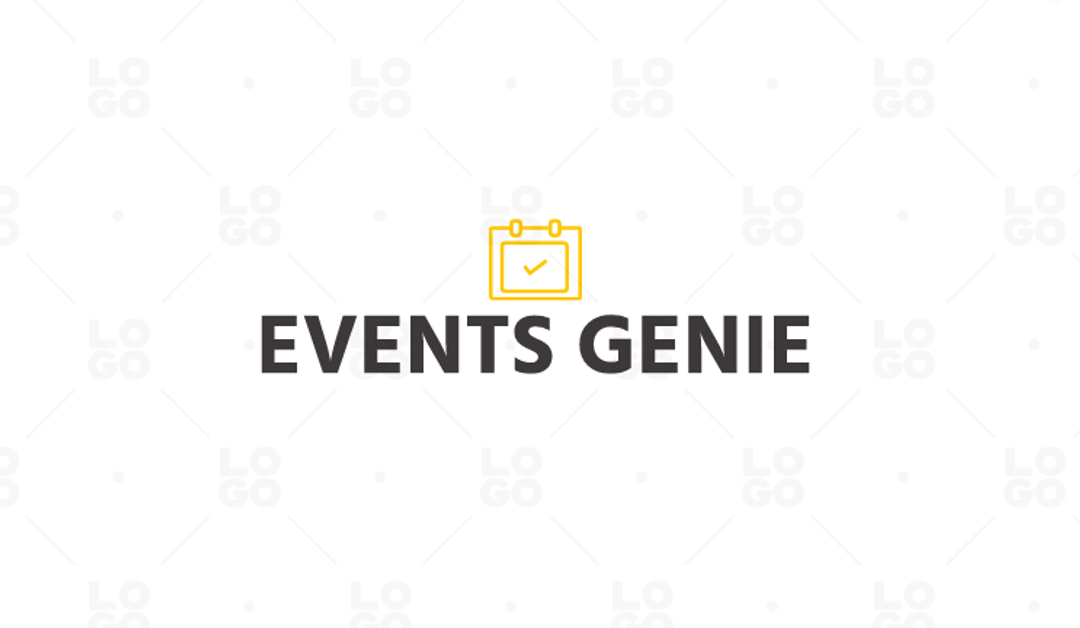 4. Blue is a favorite brand color choice for its professionalism. This is precisely the trait you want in an event planning business logo, right?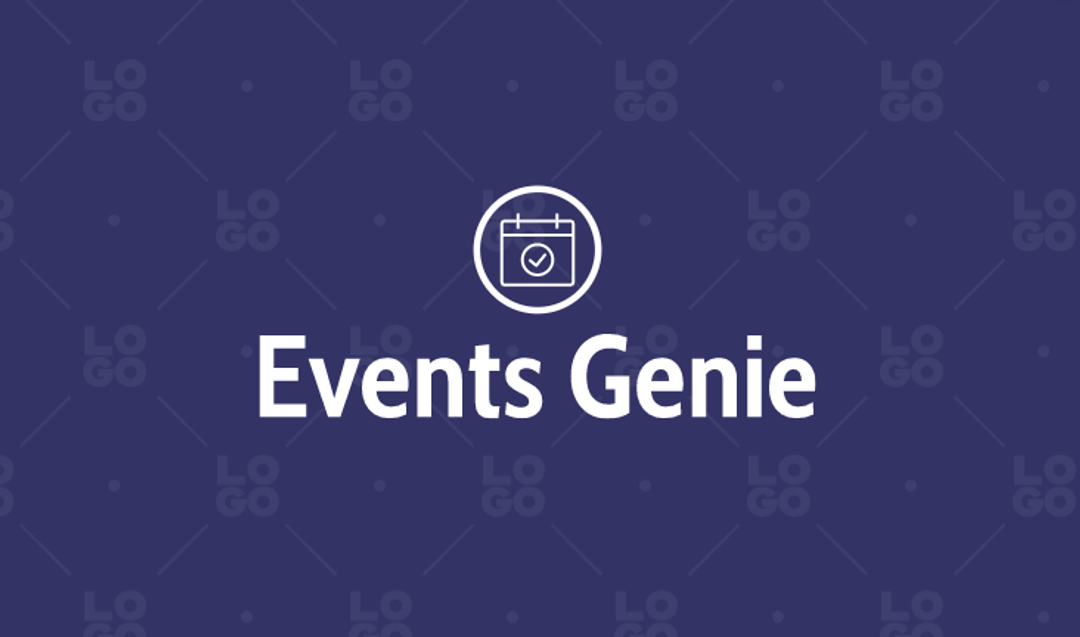 5. It's always nice to use a font that's sophisticated and yet remains readable. This font is a total indication of a classy business!
6. Red is such a strong and eye-catching color. Throw in a legible font, and this one is a winner!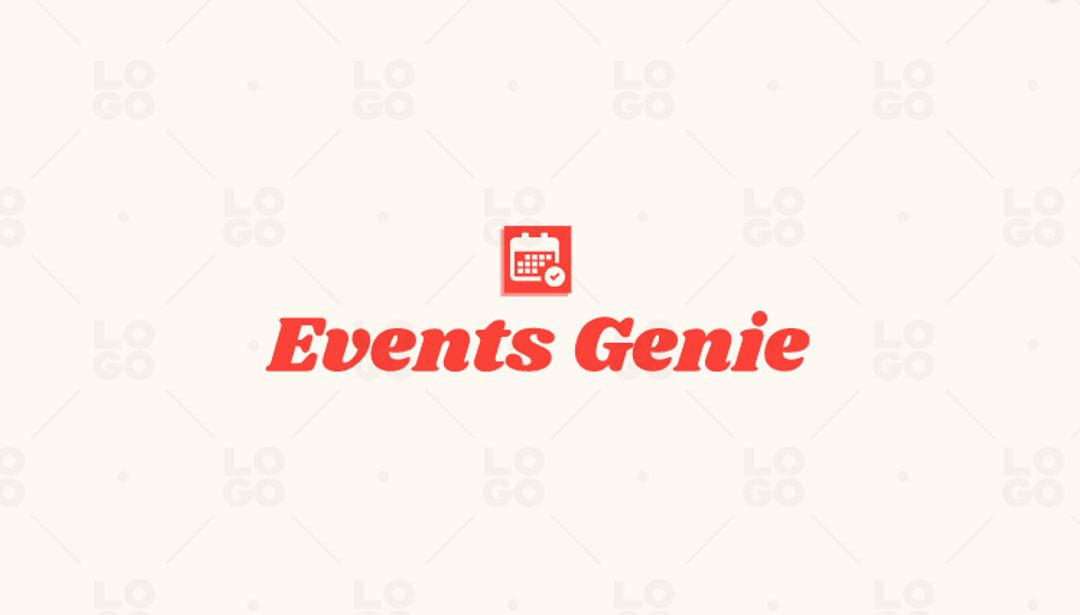 7. Simple logos are effective logos— and this one hits every criterion of a compelling and minimalistic visual.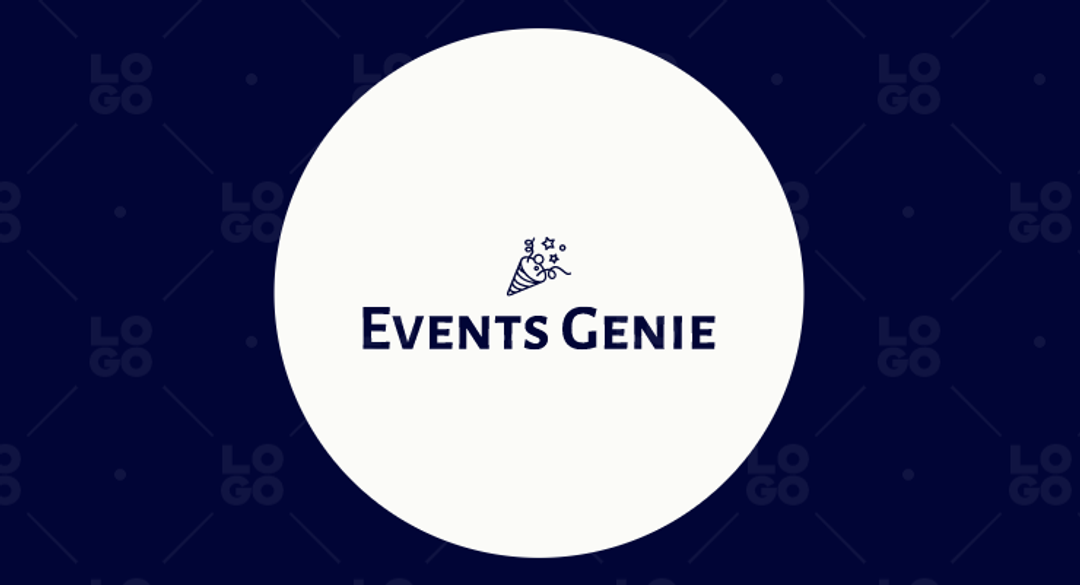 8. You can't go wrong with black and white logos. It stays relevant for all time!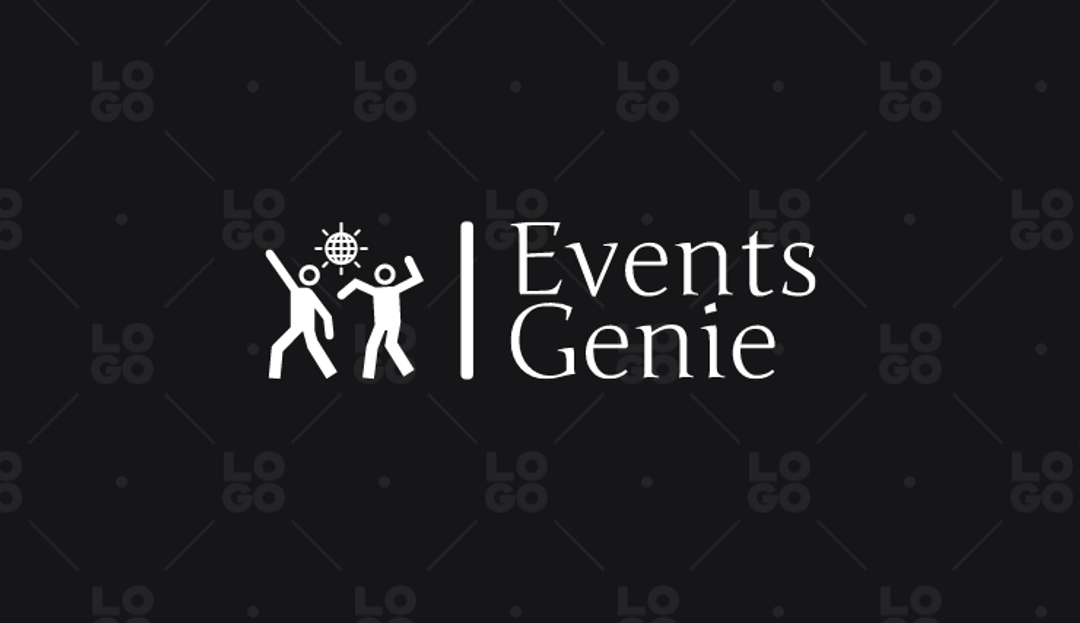 9. This event planning business logo is brimming with class and sophistication. Show clients that their guests are going to have a great time with your services.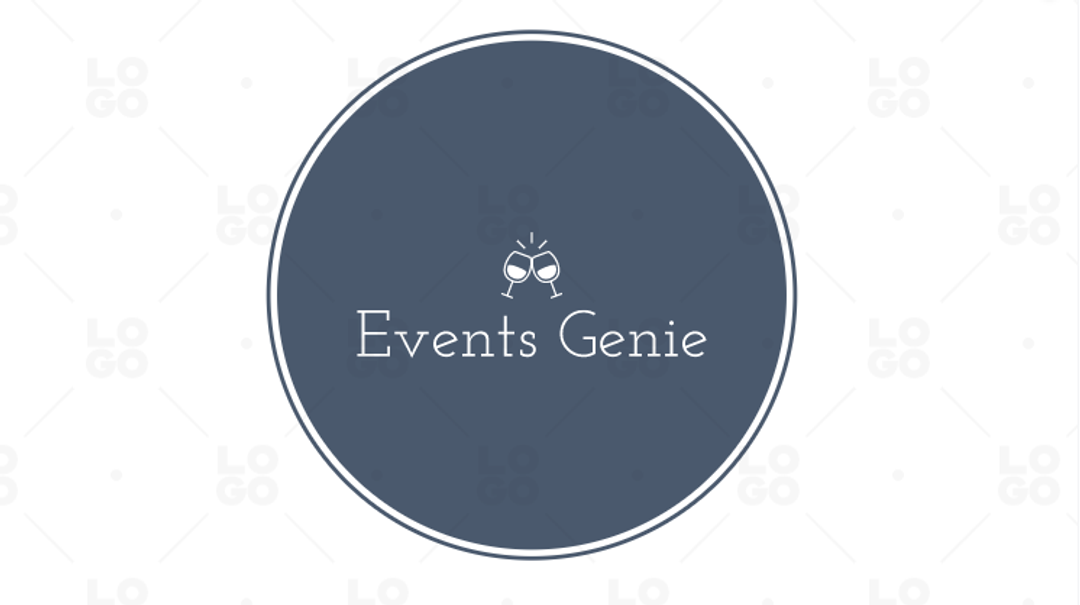 10. How beautiful is this logo? With sparkly lights come dancing, laughter, and a fun time. What more could you ask for in an event planning business logo?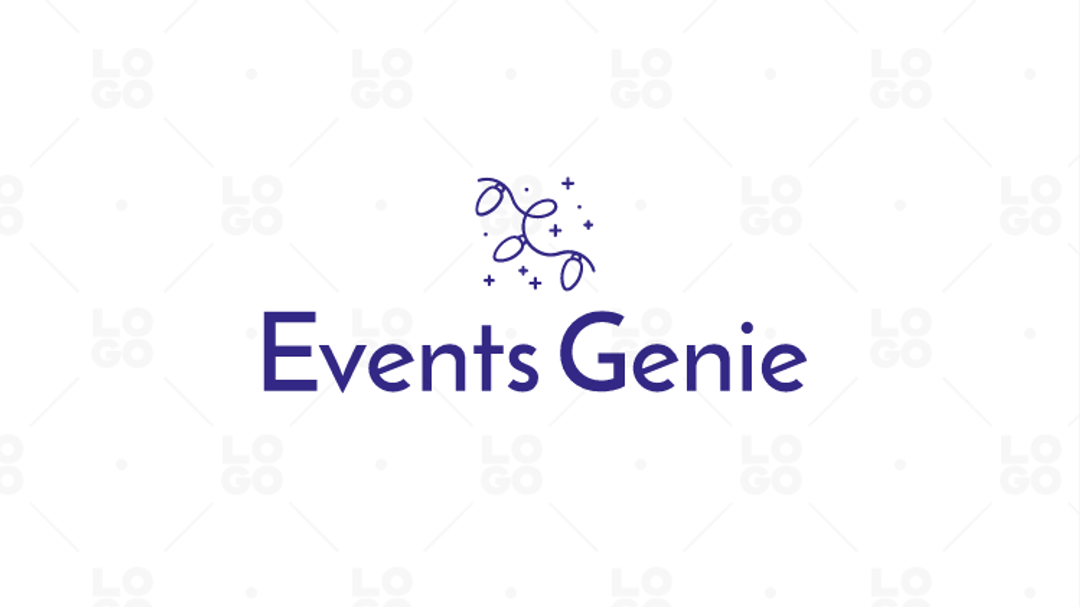 Building An Event Planning Business Logo

A logo is the core of your visual branding needs because it builds a foundation between you and your audience. It shows that you care about your event planning business enough to brand it properly and well.
Compelling logos can ultimately set you apart from the rest, and they can potentially tell users your story with a single glance.
Ready to design your free logo? Get started with our logo maker!