‍
Every conversation you spark with a consumer, whether online or directly, tells them a little about you and your business—and this personality is called a brand persona.
Truth be told, a brand persona has the potential to impact whether a customer makes purchasing decisions and, in the best-case scenario, becomes a loyal and returning buyer.
So, how do you build the right brand persona for your business? How do you go about finding it? This is precisely the place to start.
‍
7 easy strategies to find your brand persona
So, what are some simple strategies you can take to start developing your brand persona? Consider these seven tips as a strong jumping-off point.
‍
1. Personify your brand
A great way to build a persona for your brand is by looking at it as if it were a person. By personifying your brand, you can define the qualities you desire in it with more ease. Acknowledge its role in your customers' lives, how it communicates with them, and how they communicate with it.
This exercise will help you draw guardrails that can protect your brand from adopting undesirable characteristics. Defining what you want your brand to "not be" is also a part of the process.
‍
2. Take notes from your audience
Sounds simple, doesn't it? But it's so much more than that. This strategy is about gathering as much information about your audience as possible to create the most accurate brand personas.
‍
Even if you have solid and lasting relationships with your customers, it would still do you well to remove the guesswork from the equation and go straight to the source. Get information (via chats, calls, emails, feedback forms, surveys, etc.) from your existing customers, such as their:
Name
Age
Gender
Job title (if any)
Channel - how did they find you?
Pain points - what hinders them from their needs?
Keep your questions as simple as possible. You may also want to consider asking them how your products and services affected them and solved their problems. This will give you insight into how you would construct your brand persona.
‍
Consolidate your customer responses
You have all your information, and now it's time to organize and categorize every entry. Gather your team and start listing out the customers' details. It doesn't need to be perfect right away. You can always refine your list later. Right now, the goal is to see the bigger picture and get a good grasp of your target audience.
During this stage, it is fundamental to identify common themes, phrases, and keywords in your customers' answers. You may even find yourself seeing challenges, pain points, and impacts you had not noticed before. These answers are crucial elements in shaping a brand persona that resonates with your audience.
‍
3. Research your competitors
Brands with a unique persona are more memorable. Let's take Wendy's as an example. The food chain is memorable and recognizable for its unapologetic, witty persona. It is also what sets the brand apart from its contemporaries. To unlock this for your brand, find the common traits between your competitors and steer your brand clear of them, defining your drastically different stance.
Wendy's confidently comes across as a more quippy brand because of the persona that it has adopted.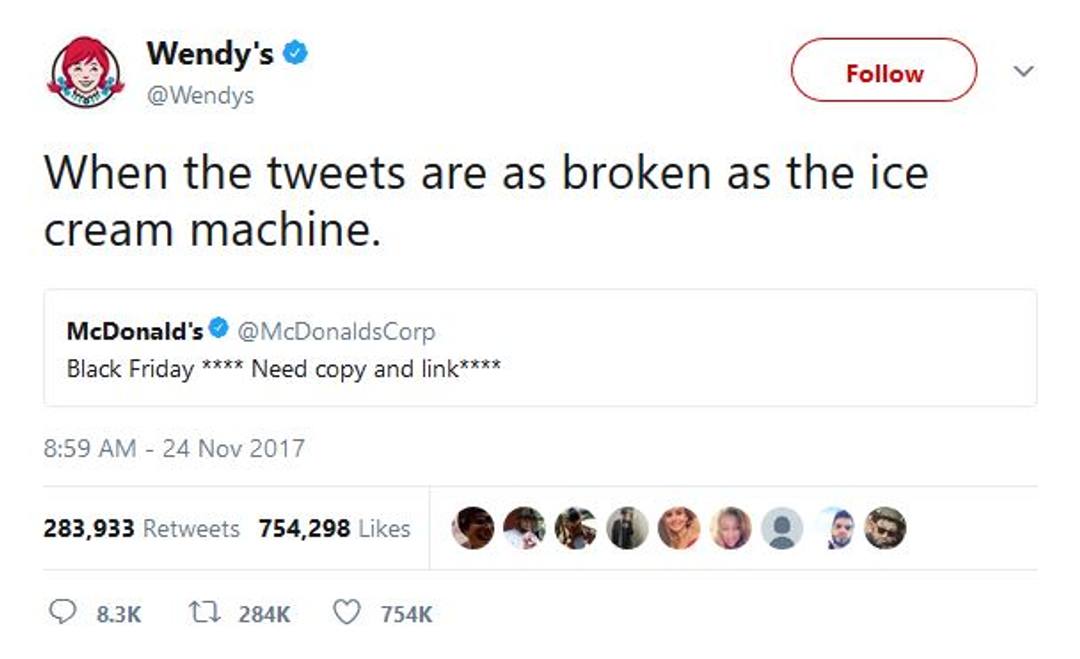 While McDonald's, KFC, and Subway have a more modest persona online, dropping a few odd quips now and then, Wendy's maintains a persona that borders on audacious. You could hide the brand's profile picture in a tweet and still recognize the brand because they are the only fast-food chain that does what they do.
‍
4. Create a brand manifesto
Defining your brand's qualities in a short list of adjectives can be challenging. Here's where a manifesto helps.
A manifesto allows you to romanticize and celebrate all that your brand stands for. Some manifestos have become rallying cries for brands and even serve as ads.
A good brand manifesto typically consists of the following parts:
An impactful and provocative headline
A free-flowing story that's sincere and well written
A narrative that follows a particular direction, leading up to the brand's belief system
A call-to-action that gives customers a push to endorse the brand as soon as they relate to what it has to say
To get started on your brand manifesto, rely on this informative video to get the basics down.
Manifestos ultimately help you build your brand's persona and allow your customers to understand your brand better, as this video explains.
‍
5. Let your customers define you
What could be more accurate than having your consumers define you?
With the help of surveys, market studies, social monitoring, and trend tracking, you can identify the characteristics that attract customers to your brand. Tap into the keywords they use and their emotional space to develop a brand persona accordingly.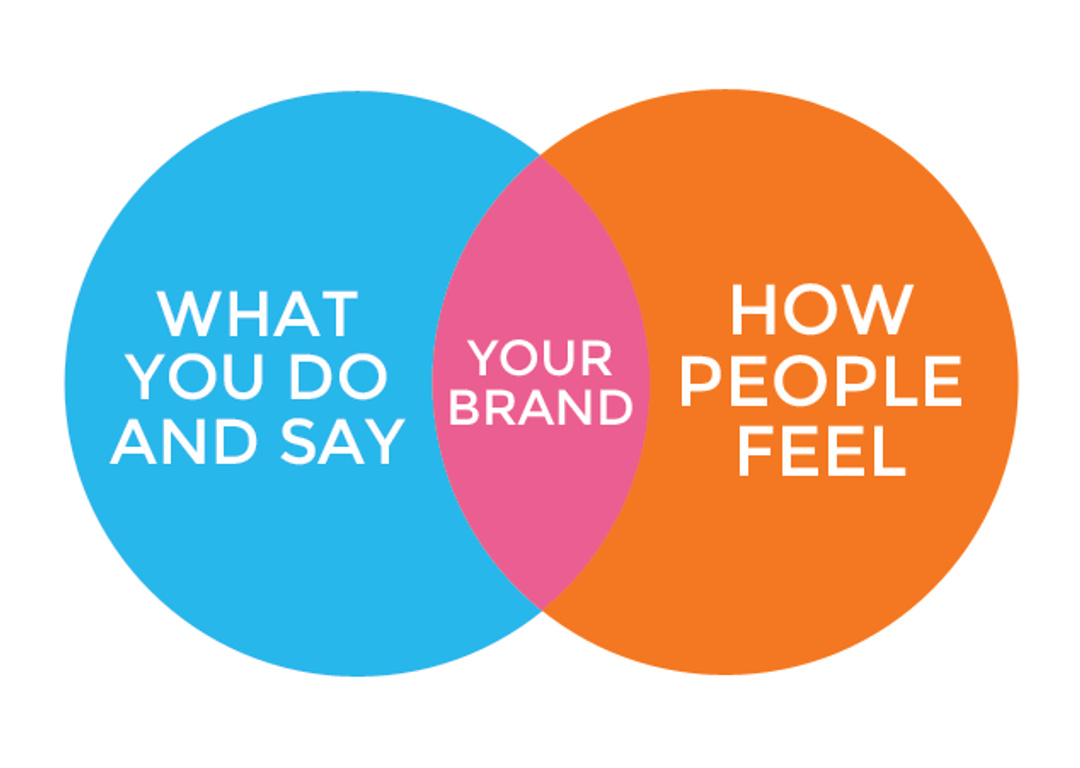 Your brand needs to find the sweet spot between how you define it and what customers expect from it. It is easier said than done.
You can achieve this even after you have launched your product with the help of samples. As your customers sample your product, have them define its characteristics. Soon, you will observe similar patterns in their descriptions of your brand. Record these responses and begin defining your brand persona from here.
‍
6. Target different customer segments
Hyper-targeting is a fantastic way to reach out to different customers with messaging that is customized for them. So, if you are a ketchup brand that is reaching out to working parents, your message could be about fixing a quick snack for your kids. If you are reaching out to cooking enthusiasts, you could speak about your flavor.
There are several ways to hyper-target your communication:
You can then create personas customized for each of these audiences using any of the above four strategies. Your brand gets the flexibility to create multiple personas for different audiences.
This could prove to be an expensive strategy because it involves a massive branding effort to create communication for each persona. Consider creating sub-brands and spin-offs of the main product, especially if you have a business with a highly diverse product portfolio.
‍
7. Test them out
Once you have your draft personas, it's time to test them out. Feedback is one of the most critical aspects of managing a business and its branding structures. You don't truly know if something works until you see it happen before your eyes.
Give your brand persona a try to receive feedback and critique from suitable people, such as your branding team, sales team, consumers that fit these demographics, etc. Do they believe that the persona fits well with the identity of your brand?
‍
You may also use the information you've collected for each brand persona to curate a simple story that truly captures who you are. This can help bring your brand persona to life and have it stick out in people's minds as a real being.
Once your brand personas are finalized, incorporate them into your content, social media, and brand marketing strategies.
‍
What are the five most popular brand personas?
A brand persona is a framework that guides a business in shaping the way people feel about its products and services and the company as a whole. Much of this mission involves eliciting emotional responses and inciting positive actions that benefit the customer and the business.
These five brand personas are an excellent place to start.
‍
1. Excited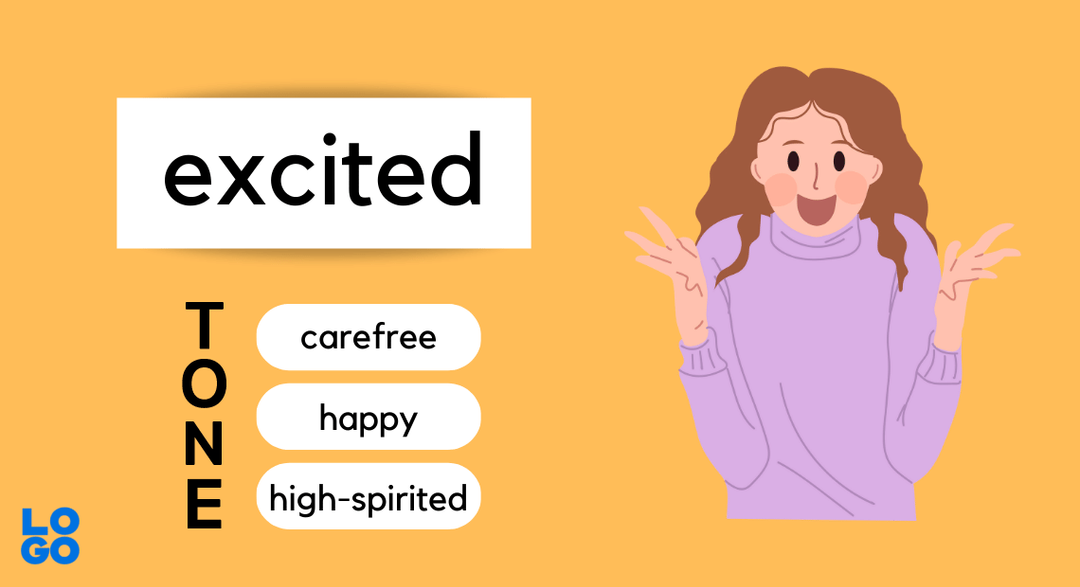 This brand persona is engaging, adventurous, and willing to undertake all tasks to help their customers.
‍
2. Caring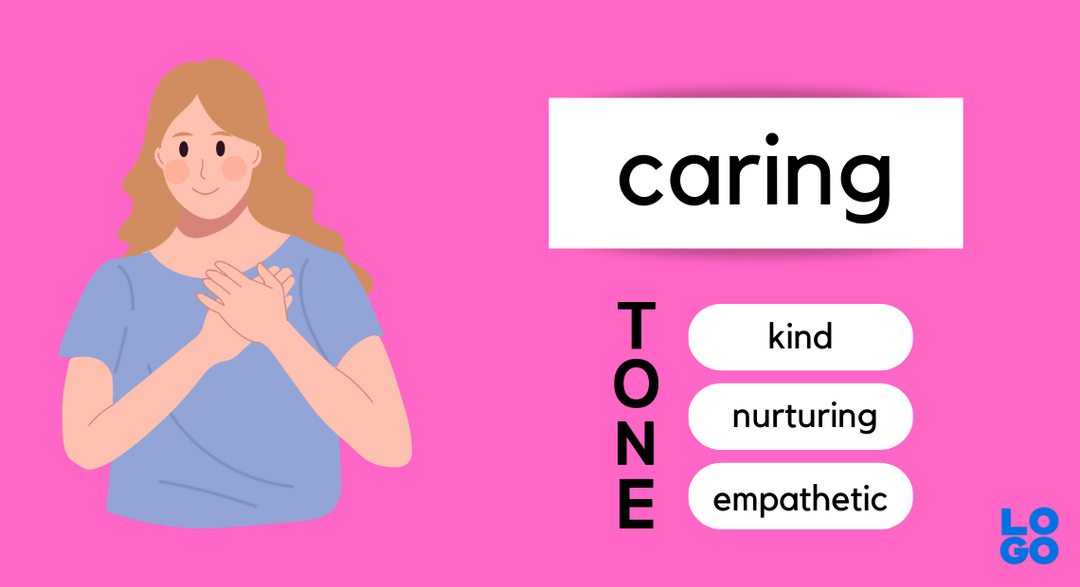 This brand persona is highly reassuring and genuinely cares about their customers' needs and preferences.
‍
3. Competent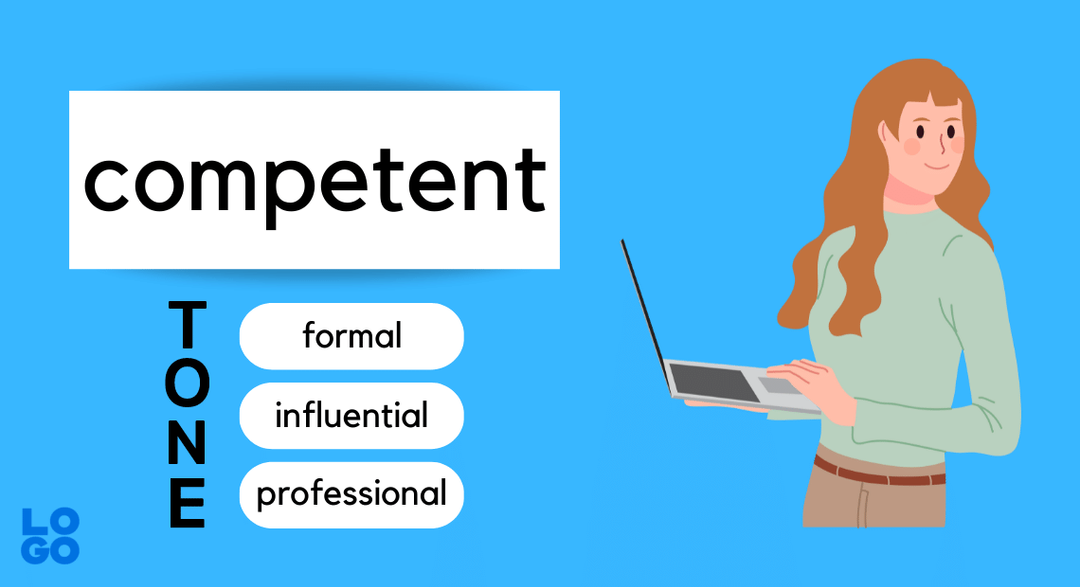 This brand persona is a highly skilled and professional leader, ready to solve problems at the bat of an eye and sway users to act.
‍
4. Rugged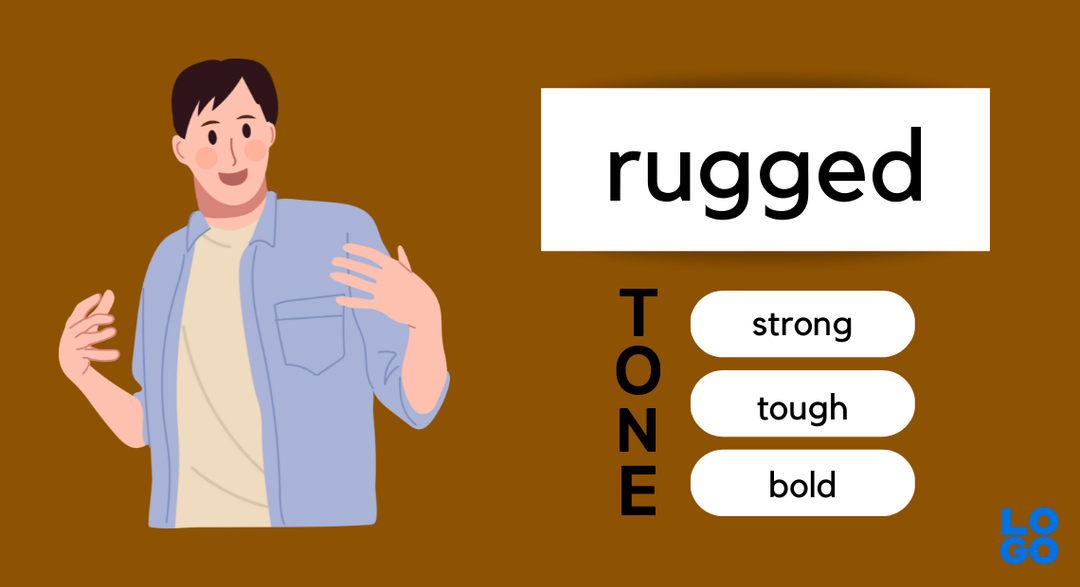 This brand persona does not live in a box. Edgy and rebellious, this person jumpstarts action to get things done and live in liberation.
‍
5. Sophisticated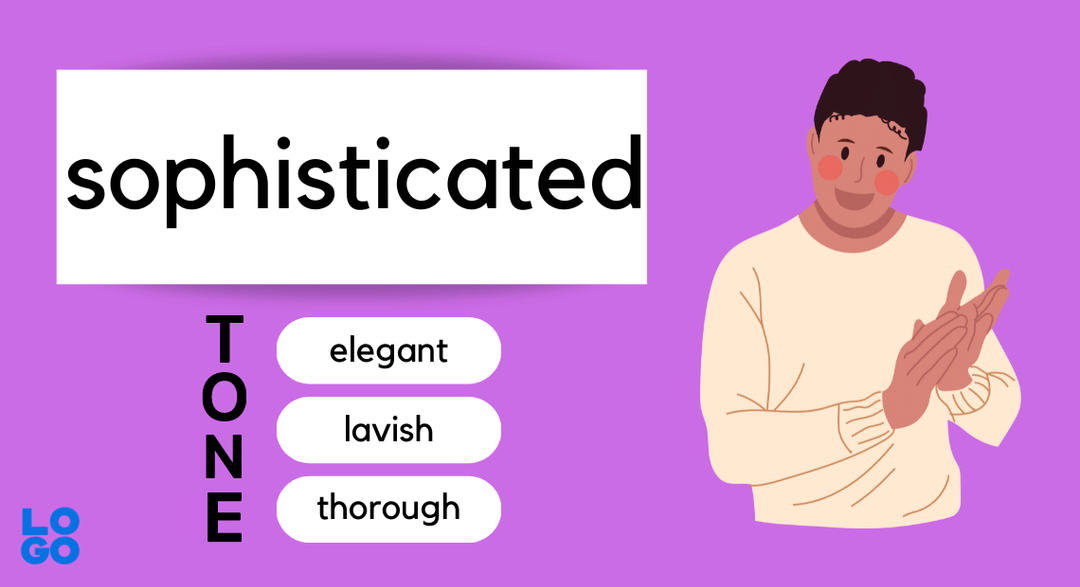 This brand persona exudes excellence and prestige, inspiring customers to give themselves high-life experiences.
These are among the many types of brand personas, so don't limit yourself to these options. If one inspires you the most, feel free to go for it and tweak the personality. As long as your brand persona embodies your business, you are good to go.
Studies done in the past show that people want personalized interactions when it comes to how they do business with companies, so choose wisely and move according to their needs.
‍
How does a brand persona help your business?
There are incredible benefits that your brand can derive from a well-defined persona. It adds a sense of discipline and consistency when you communicate.
‍
1. You stay true to your values
You do not want to be a brand that defines its values and keeps them posted on its website without practicing them, or do you? Your brand persona outlines your characteristics, which can act as a filter for all communication and activities your brand plans. It improves the authenticity of your brand.
‍
2. You become more trustworthy
The personification of your brand will make it a lot more believable. Consumers who appreciate the values you project will begin to trust your brand more.
‍
3. You have an answer to bigger questions
Imagine being asked, "So, what kind of a business are you?" A brand with a solid persona will not hesitate before listing out the values it strongly embodies. Aspire to be that brand.
‍
4. It sets you distinctly apart from competitors
If you make nuts and bolts, so do thousands of other businesses. What is it that can set your business apart? It could be the attitude with which you approach the creation of the nuts and bolts. Building a solid brand persona can do a world of good for your brand when it gets pitched against its competition.
‍
What is the significance of a brand persona?
A brand persona is a set of personality traits, values, tones, and attitudes that your business adopts to connect with a specific market demographic.
The business strategy is reminiscent of organic everyday human interactions, making it an intuitive process with marketing-centered fine-tuning, of course.
For example, if you talk to a child, you would naturally engage with them in a fun, light-hearted yet authoritative way. If you are conversing with a senior citizen, you would communicate in a soft, gentle, and clear manner.
The same goes for brand personas—what are the attributes and qualities you need to embody to reach your audience?
Luckily, your options are vast. The creation of a brand persona is not the most challenging part. The hurdle lies in having extensive knowledge of your brand and industry, enough to ascertain the tones and personalities that would suit it the best.
‍
If you own a daycare business, you know that your target demographic is parents. Instead of going for a strong and confident stance, you would likely get more results with the brand persona of a caretaker with a reassuring and professional tone.
What if you own an event planning business? The reassuring and professional tone may not do the trick. Potential customers need a strong personality that can multitask, talk to people, and get results. This is when a bold and charming personality can work in your favor. You can even design an event planning logo that expresses your reliable determination and complements your brand persona perfectly.
A compelling brand persona is a business entity that customers feel like they personally know. One of the easiest ways to build a brand persona is to visualize the type of person that you think would be interested in your products and services and create a message just for them.
You don't have to abide by the laws of strict professionalism (unless that is the brand persona you have chosen). Your primary focus here is to build a connection with them. It lets them know that you understand their holdups and are ready to help make their lives easier. Regardless of which brand persona, this focus must always remain.
Having loyal customers is one of the most significant achievements in a business. Not only does it boast an excellent brand reputation, but it also does wonders for sales.
A study by Small Biz Genius show that loyal customers spend 67% more on a business than new customers. And how do you get loyal customers? Your brand persona helps.
‍
Frequently asked questions: 3 popular FAQs about brand personas
What are some commonly asked questions about brand personas? Get your questions answered with these three FAQs.
1. Do I really need a brand persona for my business?
Yes. Having a brand persona forges a genuine bond between your business and its customers. Even if you don't consciously build a persona, some personality will emerge from your actions, which may not give the impression you intend. That is why you need an established brand persona.
2. Can I have more than one brand persona?
You can have more than one brand persona, but that isn't recommended. Consistency is the key when it comes to building a brand, and this gets tricky when you're jumping from one persona to another. Having one brand persona and religiously sticking to it is a more powerful strategy than relying on quantity.
3. Can I change my brand persona in the middle of my business journey?
Yes, you can. Successful businesses are never static, and it's possible for your brand to evolve and capture different characteristics than it once was. When that happens, you can change your brand persona. Just make sure that you embody this transition in all business movements and actions.
‍
Find the right brand persona for your business today
A compelling brand persona can take your business to new heights with the flourishing connections that it instills. A valuable bond between a brand and its customers is the pinnacle of many business achievements—and a brand persona nurtures this relationship effortlessly.
At the end of the day, a brand persona is about wanting your customers to feel like they know you and are a part of your experiences as a business. A friend, a guide, a mentor—your brand persona is the bridge to long-lasting relationships that build your business to its fruition.
‍
Ready to design your free logo? Get started with our logo maker!