In today's interconnected world, the premise of brand-building gets increasingly broader and more hazy. You may be familiar with the term "brand," but do you know what it takes to build one?
Building a brand is a journey of self-awareness, conviction, and finding yourself in your business. Whether you're a CEO, a marketing expert, a freelancer, or even a regular joe, if you want to make an impact, you need to get your branding right.
Every business name and logo you see today is a product of labor-intensive branding.
The business card you received at that executive function didn't just appear out of thin air. Someone put immense thought and heart into its design before deciding to hand it out for the world to see.
As an entrepreneur, building a brand for your business is a never-ending effort. But know this: The companies that invest in establishing great brands have a substantial competitive edge.
While the rewards are sweet, the journey to get there rarely is. But we want to change that.
Branding can be fun, quick, and easy with #BrandInMinutes
With our Brand Plan, it's simpler than ever to #BrandInMinutes with our collection of professional branding templates and tools to help you launch the brand you've dreamt of for so long.
The only way to understand the impact of having a #BrandInMinutes is to take a dive into the stories of entrepreneurs who have had to make it happen on their own.
And Mushfiq Sarker of Stream SEO is the perfect example of this.
We spoke to Mushfiq about his journey in building his brand for Stream SEO.
Hopefully, his inspiring story can motivate new entrepreneurs, such as you, to take the leap and get your businesses out there.
1. Tell us about your business.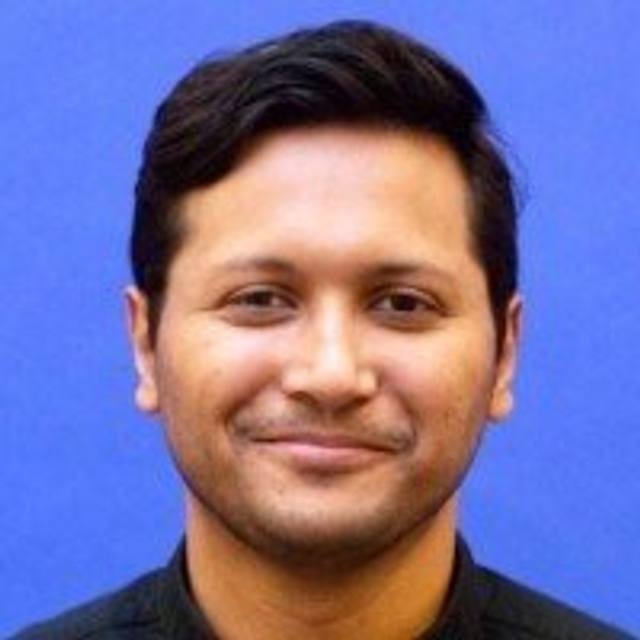 I started my business because I wanted to educate people on how to build profitable websites. Too many people think that they can just put up a website and start making money, but that's not the case.
There's a lot of work that goes into building a successful website, and I wanted to help people learn how to do it right.
My business offers a range of services, from website design and development to online marketing and SEO.
We also offer a variety of training courses so that our clients can learn everything they need to know about building and running a successful website.
Our goal is to help our clients make the most of their online presence and achieve their business goals.
2. How did you go about building a brand for your business?
When we first started our business, we didn't really have a clear idea of what our brand was or how we wanted to present ourselves to the world.
We just knew that we wanted to make quality products that people would love. So we set out to create a unique identity for our company. We started by creating a logo design and some basic branding guidelines with the help of a logo designer.
Then we began to focus on our marketing efforts, making sure that everything we did was consistent with our brand identity. Over time, as our business has grown, so has our brand. Today, our brand is one of the most important assets of our business and something that we are extremely proud of.
3. In your opinion, how important is it for a business to build a credible brand?
In my opinion, it is extremely important for businesses to build a credible brand.
A credible brand is one that is trusted and respected by consumers. It is the foundation of a strong marketing campaign, and it can make the difference between a successful business and one that struggles to stay afloat.

A credible brand gives consumers confidence in the quality of a product or service, and it can make them more likely to return in the future. A strong brand can also help businesses to attract new customers, as word-of-mouth referrals are often influenced by reputation.
In today's competitive marketplace, a credible brand is essential for success. Consequently, businesses should invest time and resources into building a strong, recognizable brand.
4. How did you get your first customers?
When I first started my business, I went through a lot of trial and error in figuring out how to get my first customers. I quickly realized that there was no one tactic that worked for everyone and that each customer came with its own set of challenges.
Some people required a lot more convincing than others, while others were quick to make a purchase after simply seeing a few ads or hearing about my products from word-of-mouth. Still, some of the tactics that worked for me included actively engaging with potential customers on social media and running targeted online ads.
Overall, it was certainly a learning process, but the experience taught me valuable lessons that continue to guide me today.
5. What are your future plans with respect to building your business?
As a young entrepreneur, I am always thinking about the future of my business and how I can grow and expand my company.
Right now, my main focus is on gaining more customers and expanding into new markets. I am constantly networking with other business owners to build strategic partnerships and find new opportunities for collaboration.
Additionally, I aim to constantly improve the quality of my services so that I can stay ahead of the competition in the marketplace.
Over To You
Branding has no exact formula to it, but we do know there are a few key characteristics impactful brands have in common.
And it might be tempting to look at the successful businesses and say, "I'll take that brand, please!" But what makes a brand work is how it speaks to you.
What makes your business authentically you? Businesses that manage to be true to who they are, what they do, and why they do it are able to create lasting, evolving connections with their audiences. This authenticity is the core of your branding.
What are you waiting for? Shine bright and #BrandInMinutes today!
Start with a beautiful, free logo today!