What is Scandinavian design?
Almost everyone, from passionate designers to regular people interested in improving their home interiors, has heard of Scandinavian design. While some elements are classical, there is more to the story than simple wooden floors, modern furniture, and white walls.
The Scandinavian design movement began in the late 19th century and blossomed into one of the most preeminent design movements of the 21st century. Since the mid-1950s, Scandinavian design has impacted every aspect of design worldwide including design considerations of logos and branding.
Definition of Scandinavian design
Put simply, Scandinavian design refers to a design school of thought and practice that started at the beginning of the 20th century with a focus on simplicity, minimalism, and functionality. The Scandinavian design movement consists of design thought and practice from the five Nordic countries: Denmark, Finland, Iceland, Norway, and Sweden.
To survive the harsh North required one to use only what is essential and necessary, and these principles were similarly reflected in the resulting design. This new trend was minimalist with clear, simple lines, and there were no heavy elements. This description applies directly when thinking of your logo in a Scandinavian design mindset.
The main concept of Scandinavian design is built on functionality and finding beauty in things that make people's lives better. Products used were affordable and accessible, and there, the design was available to the masses. In a democratic fashion, design elements were not stripped of their beauty while cost-effective materials and simplicity made them accessible to the general public.
A simple logo is a thing of beauty and anything that is not part of the essential design should be discarded. A beautiful logo does not have to be a costly affair - rather design rules and standards can create an efficient way for anyone to be able to access functional, clear logos.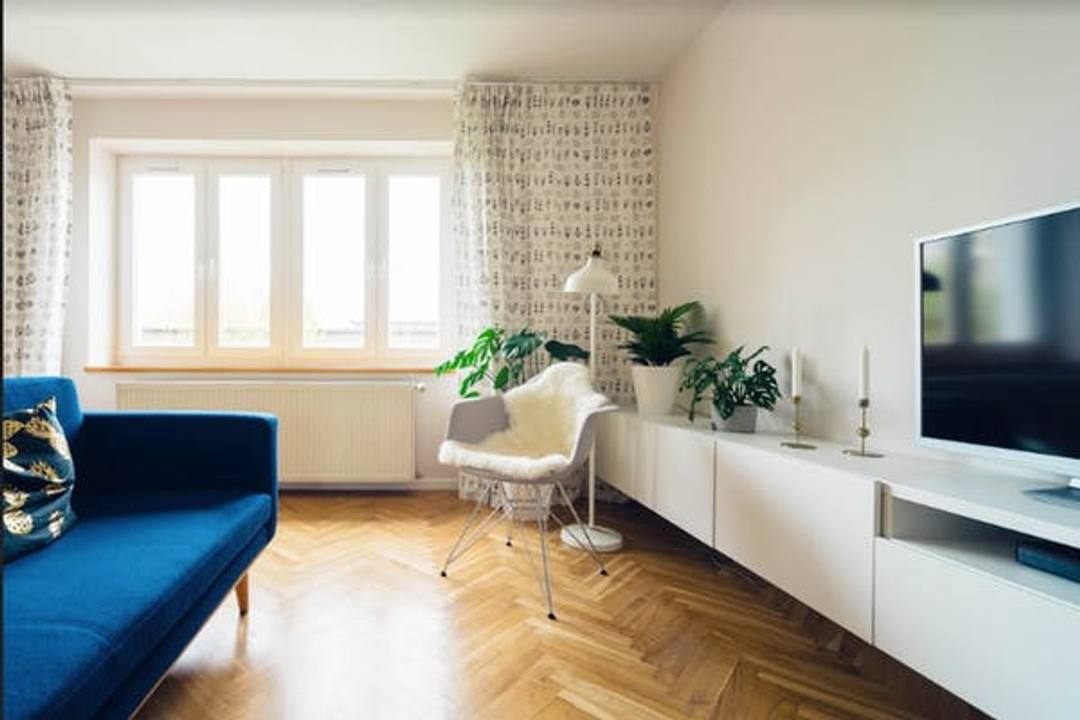 Philosophy of Scandinavian design
An essential element in Scandinavian design philosophy is harmony. The designers strive to be in harmony with the environment with all elements placed in clear and functional ways, meant to be long-lasting and timeless as opposed to a fast-fashion attitude common elsewhere. Likewise, your logo should be stand the test of time and not reflect trendy characteristics that might look out of place within a year or two.
The primary purpose of Scandinavian design is to improve our day-to-day life in beautiful, practical ways. All the elements, from floors and walls to furniture, lighting, textiles, or accessories, have a clear, simple, and functional purpose.
Designers desire harmony with nature. Materials such as stones and wood are often widely used. The floors are usually made of wood in light tones. Walls, ceilings, and furniture are generally made of warm wood like teak or oak.
Almost all materials are eco-friendly and sustainable, especially materials used for floors, walls, or roofs. Accessories are kept to a minimum based on the principal, "less is more". Colors used in a Scandinavian design influenced logo should be natural, lighter tones.
A brief history of Scandinavian design
After World War I, European designers shared a common desire to embrace modernity and innovation in design. The early emergence of the new trend was set in 1914. A Danish Company for Decorative Arts started a magazine, whose literal translation meant "Graceful Work." This title became the name of the new art movement in Denmark that would rival Art Nouveau.
In 1930, designers in different fields created the golden age of Scandinavian design. Among the founders of this remarkable design movement, there were Alvar Aalto (furniture, textiles), Arne Jacobsen (chairs), Borge Mogensen (furniture), Hans J. Wegner (chairs), Verner Panton (plastic chairs), Poul Henningsen (lamps), and Maija Isola (printed textiles).
Between 1951 and 1957 Frederik Lunning instituted the Lunning Prize, a prize awarded to two brilliant Scandinavian designers each year.
This new movement gained momentum and in 1954 the Brooklyn Museum held an exhibition called Design in Scandinavia. This was the moment when the new designs began to gain popularity in America. The principles of this new design movement started to be applied to industrial design such as electronics, phones, and cars.
Recently it has been recognized that the Scandinavian design movement has direct influence on the design of logos, stationery and branding material.
Regional particularities
When talking about Scandinavian design, specialists refer to the design movement developed in the five Nordic countries: Denmark, Finland, Iceland, Norway, and Sweden. While the design principles remain the same, each country has its own nuances that designers need to work with in order to be in harmony with the local environment.
In Denmark, the core principle was functionality in design. The Danish designers used new industrial technologies and created functional and straightforward designs which they applied to everything from furniture to interior designs and architecture.
Finland designers focused more on clothing, engineering design, furniture, glass, lighting, textiles, and household products. In 2011, the "Design from Finland" was created to secure the originality of the works.
Iceland has constraints regarding manufacturing options and materials. The designers had to be innovative and used mostly wool, which was felted or knitted.
Minimalistic aesthetics characterizes Norway. Elements are meant to last for a long time, and the Norwegian designers focused on simple beauty and functionality.
Like Norway, Sweden is characterized by simplicity and minimalist art. The Swedish designers focused primarily on furniture, which is characterized by functionality and simple, clean lines.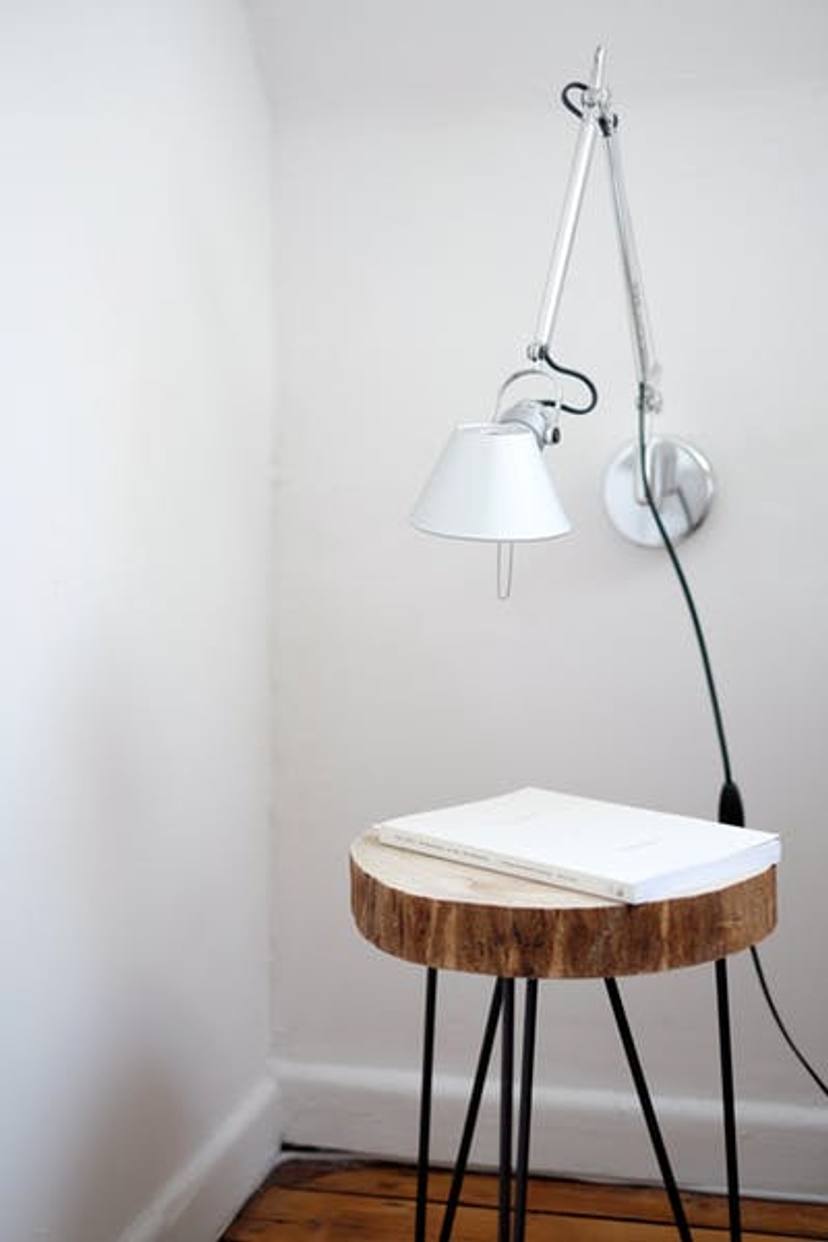 This new movement managed to combine beauty with simplicity and functionality, all in harmony with nature and the environment. Ever since the golden age of the Scandinavian design, this art movement has been the focus of scholars, exhibitions, and marketing agendas, making it highly popular.
The Scandinavian designers have balanced functionality, accessibility, simplicity, and beauty and to create this unique essence of the entire Scandinavian design movement and which has been maintained ever since its start. This design philosophy is a way of promoting the Scandinavian way of living and way of thinking.
The meaning of the term Scandinavian design continues as it was originally envisioned and can be summarized by beautiful, simple, clean designs with natural materials, at a price that is available to all. That the Scandinavian design movement has impacted graphic design is a given.
Elements of Scandinavian Design
Now that we've covered the history and principles of Scandinavian designs, let us learn a little more about its features. Here are some key elements that shout Scandinavian interior design:
No carpeting

Carpets are a no-no with Scandinavian designs. Carpeting is a modern element of design, and though Scandinavian structures have quite the modernity, it is a rustic and natural kind of modern. If you are thinking about incorporating a Scandinavian flair to your living space, ditch the carpet and go for wooden floorings.
Wooden elements

Wood is a massive element of Scandinavian design. The beds, cabinets, cupboards, tables, chairs, floors, and walls (and everything else you can think of!) are all wooden creations. However, it isn't just any wood that will do. Scandinavian features include light and muted colors, so light-colored wood materials work well. Think of ash, pine, and beech for close reference.
Clutter-free spaces

One thing you definitely notice about Scandinavian visuals is that everything looks neat and organized. In the beginning, Scandinavian homes were relatively small, and they didn't allow for excessive use of space and room for items. As time went on, the houses were built larger. However, the knack for keeping an organized living situation stuck around and remained a fundamental aspect of Scandinavian design.
Light and muted colors

Scandinavian countries are in northern Europe, where the winters are dark and long. This led to the use of light colors in the interiors of Scandinavian homes for a pop of brightness. However, brightness means a different thing with these designs. Though they are light colors, they must also be muted and uniform with each other, so prepare to see a lot of off-white and grey hues in the Scandinavian color theme.
Natural light

Because it's pretty dark in many Scandinavian countries, natural lighting is a blessing that is highly appreciated. Most windows in Scandinavian homes are sheer or translucent to let as much light in as possible. Furthermore, this style has a genuine love for nature. And what reflects nature as much as the sun does?
Plants and greenery

You will likely never see a Scandinavian design without also seeing a few leafy friends in the surroundings. Nature is an essential aspect of the Scandinavian essence, and every home has a few vases of plants and greenery in each room. It contributes to the refreshing visual most people have when they peruse through these designs.

Bottom Line
The main elements of a Scandinavian design are functionality, craftsmanship, nature, and simplicity. In the heart of these properties, it is about providing a living space that truly feels like home. The power of simplicity is present in Scandinavian designs and pretty much every design known to humankind.
It is interesting to consider this impact within logo design specifically. Incorporating minimalist, simple, clean characteristics in choosing your logo design will provide you with a long lasting classic logo that you will be able to use and enjoy for years to come.