So… you've created the perfect logo design for free. Now what? 😳
The truth is, your logo can only take you so far. You need other materials to establish your business as credible in the eyes of your peers.
This is where LOGO Pro comes in.
For only USD 12 per month, you can take your business from amateur to professional with the following materials that already have your brand-new logo in them:
Stunning two-sided business card templates
Unique email signature templates
Letterheads and invoice templates
A dynamic one-page website with a free hi.link domain
Access to Stitch, a custom all-in-one design tool
Access to a logo resizer to adjust dimensions
Social media designs for Facebook, Twitter, Instagram, and more
Mockups of your logo, along with Zoom backgrounds
Up to USD 9,000 in credits with other brand-building partners
But wait, it gets better.
LOGO.com is 100% satisfaction guaranteed.
Your happiness is all that matters to us. We'll process a full refund* if you don't find LOGO Pro valuable for your business.
You've got nothing to lose and everything to gain. Login and upgrade below!
LOGO Pro gives you access to: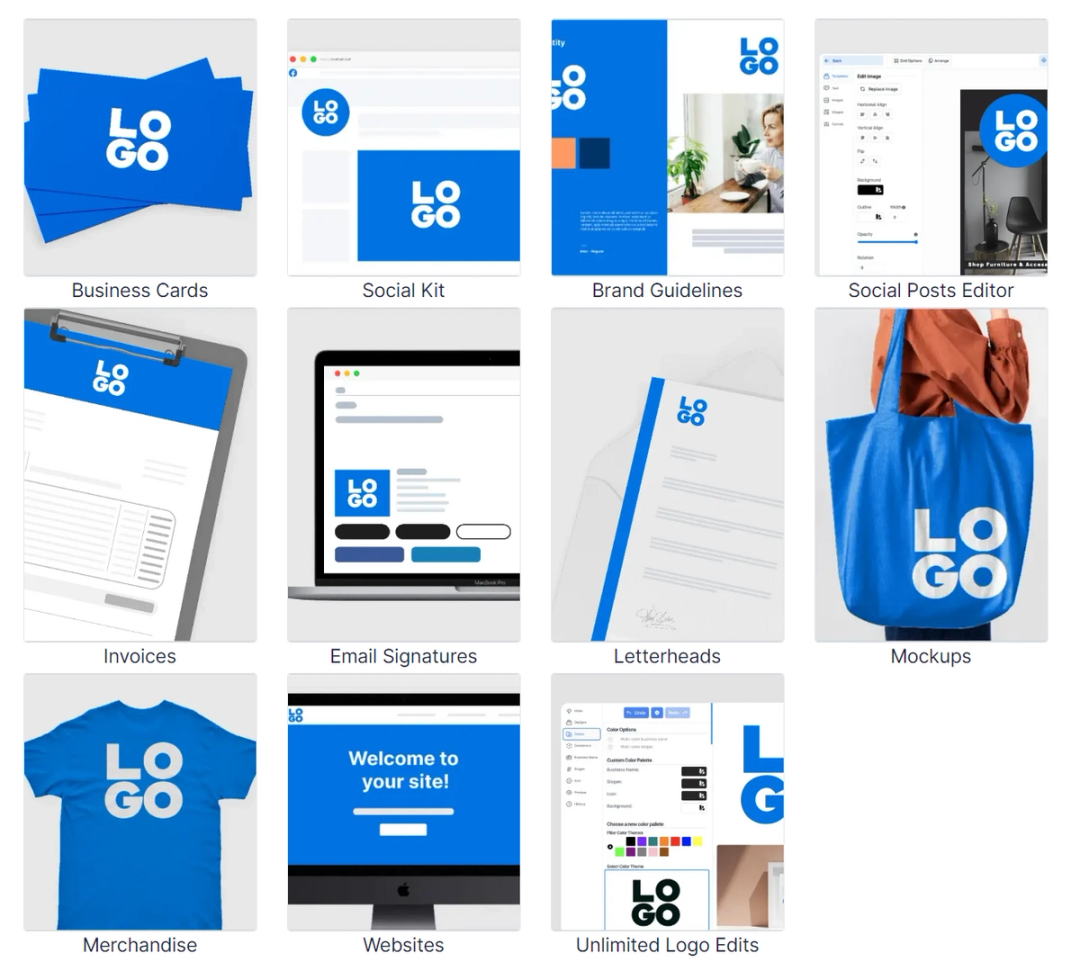 Why is LOGO Pro a subscription service?
Setting up, building, and growing your brand is not a one-time task. It's a process. LOGO Pro allows you to stay consistent with your marketing and branding while also evolving with the times. Any changes you make to your logo in the future will be reflected immediately in your LOGO Pro templates. You'll also be the first to get access to new tools and templates that we add!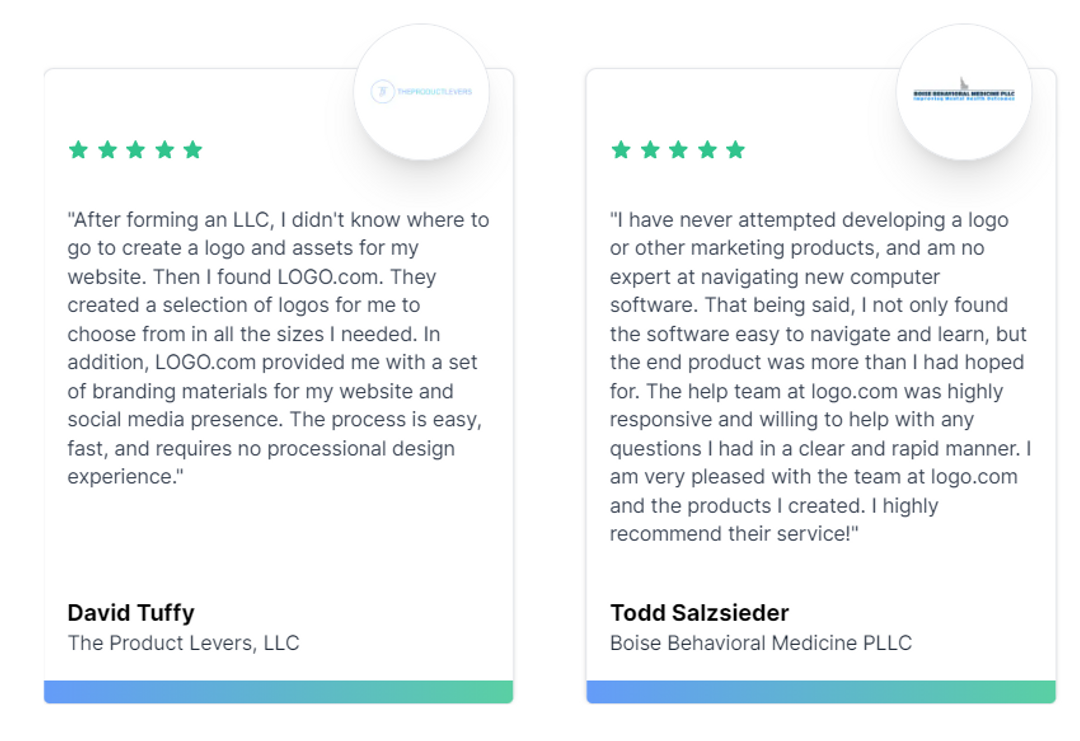 *A 100% refund will be honored within 14 days of subscription for LOGO Pro. Domain Purchases may be canceled and refunded within five days of purchase.