‍
When you hear talk about McDonald's, your mind automatically forms an image of the yellow arch. You might identify a brand such as Nike by just looking at the swoosh. That's what a good logo does.
According to BBC, instant recognition is a holy grail for any business, and memorable logos are 13% more likely to capture the eye of consumers and 7% more likely to pique their interest in the brand.
If you are in the process of creating a logo for your business, either by yourself, through a logo maker or by hiring a designer. A well-drafted logo design brief is what will ensure that your logo is exactly what you want it to be.
Several factors go into creating an ideal logo design brief. You must ensure that your logo reflects the values of your business; it must-have features, color, mood, and so on that matches your brand's personality. So, with that in mind, let's look at how to write logo descriptions that will help you craft the perfect design for your business.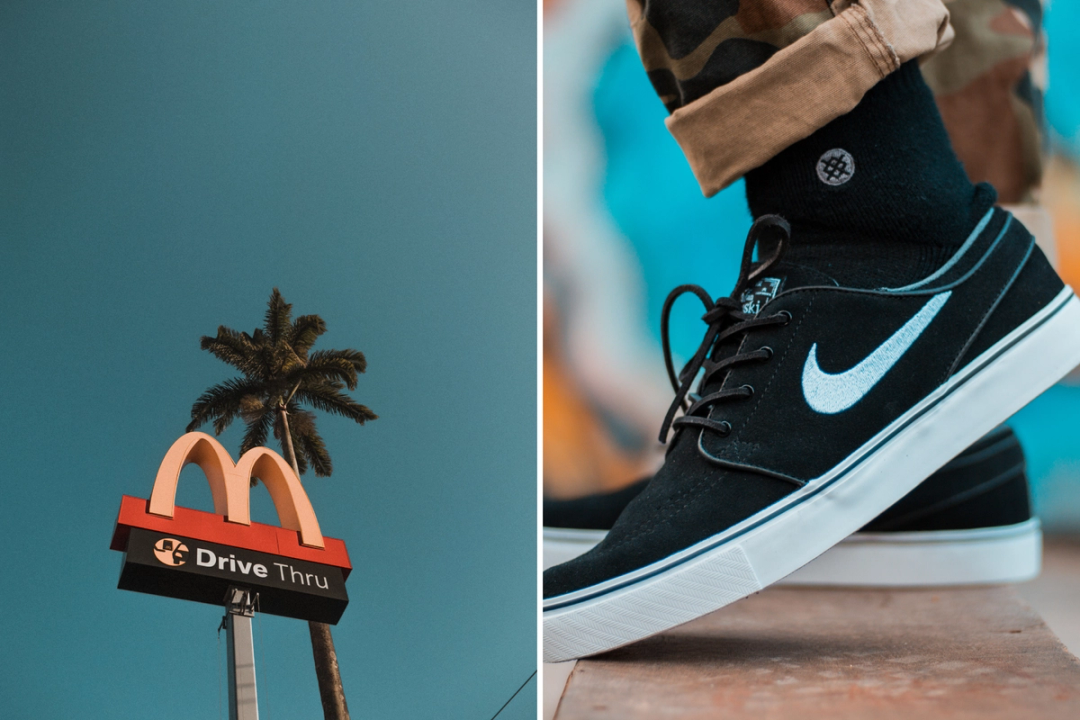 ‍
What is a logo design brief?
Imagine a logo design brief to be a recipe. You provide the designer will the list of ingredients, and he does the cooking. Now, imagine the dish without some of the ingredients missing. A well-written design brief is just like a great recipe, with all ingredients intact.
An ideal logo design brief is a document that provides all of the information a graphic designer needs to create a logo for your business. It generally contains basic information about the company, the desired design style, the project timeframe, and the budget. Any misunderstanding of these points might result in a communication gap between you and the designer, resulting in a logo that falls short of your expectations.
In a nutshell, a logo design brief is a roadmap for a designer to follow while creating a logo for your business. Therefore, make sure to include every last detail in brief.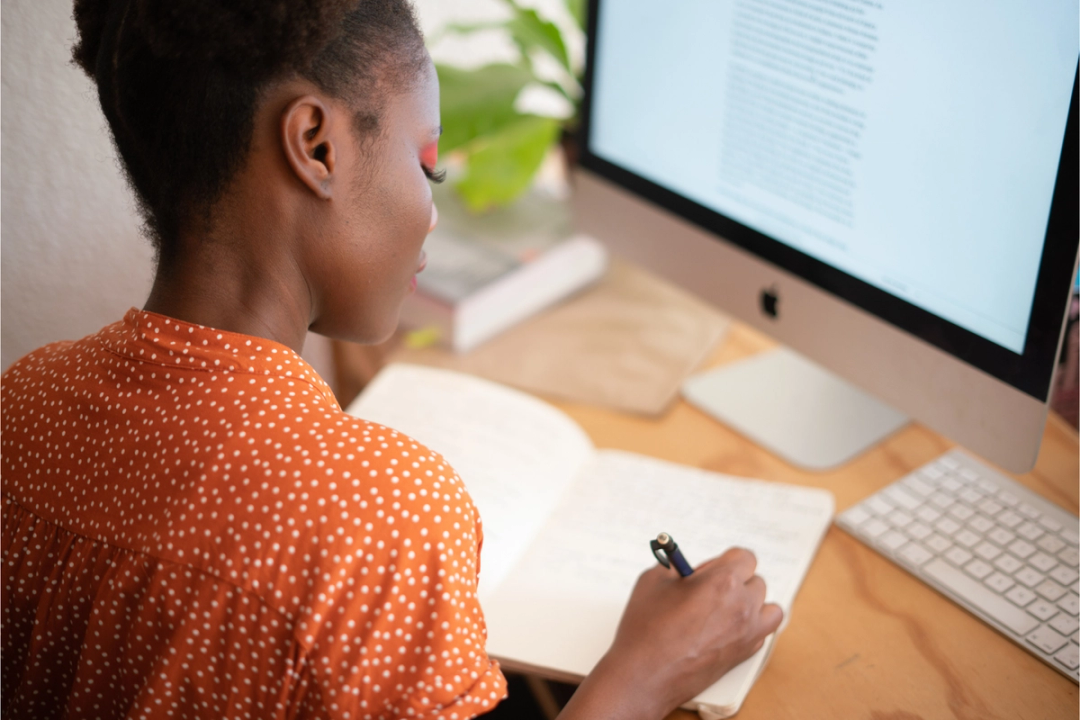 ‍
3 steps to write a perfect logo design brief
The three simple steps below will guide you into how to write logo descriptions for your business's design.

Step 1: Give information about your company
It's usually preferable to start with the essentials rather than diving right into the aesthetic features of your company's logo. In this scenario, begin by providing background information on your business. After all, designers are humans who understand people, products, industries, and emotions, not just computer operators. As a result, a brief description of your business will assist the designer in creating the ideal logo.

Describe your company
A good designer can create, but a great designer can use a simple logo to capture the target audience's attention. You may create a design objective by defining what your business is about and what you do. Mention your team (if needed) and the products and services you provide in 1-2 sentences.
For instance,
We are a team of fashion designers who create clothing that is trendy yet sustainable. Our products include casual as well as formal wear.
Launch your brand in minutes with a free logo
Mention your business name and slogan/tagline
There's a lot more to it than what meets the eye when it comes to logo design. Begin by stating your company's name and slogan before moving on to the final stages of logo design. These little nuances help in properly representing your brand's feel by the person designing your logo.
Make sure to include any particular capitalization needs and space requirements in the title when putting down your business name—for example, eBay, PayPal.

Outline your business goals
Consider the following questions:
Why did you decide to establish this company?
What is your personal motto?
What are your objectives?
What inspires you?
Answers to these questions can guide your designer in understanding and representing some of your company's beliefs in your logo.
Your goal may be something like this:
To empower local weavers and make sustainable clothes fashionable and stylish in order to improve the environment.

Describe your target audience
Who is your logo supposed to appeal to? As in, who are the people your business's products and services cater to? Give a few words describing your target audience and be precise. Details such as demographics, hobbies, values, and interests should be included.
For example, do your company's products cater to high-end individuals such as CEOs, or do they cater to athletes and adventurers?

List down your competitors
Studying your competitors will enable you to compare some of the many logos available and observe how they use them to attract their target audience. If you're working with a designer, naming a few competitors will help them get more familiar with your industry if they aren't already.
Your mind may be creating some basic logo design ideas at this stage. Let's put them down on the piece of paper.
‍
Step 2: Communicate your logo design preferences and ideas
Specifying your preferred logo format can save you and your designer a lot of time during the design phase. In case you are not sure about the layout, you can look at some examples and share the ones that appeal to you. Your designer can also show you a few examples that might suit your business's logo.

Choose your design style
There are various sorts of logos, but the primary difference is that some logos include symbols, while others are only based on names. Decide if you want an icon as a logo or your company's name.
You can also choose what style of logo you want. Some logos are vintage, some are flat, while some are vibrant. Here are various logo design styles to help you choose the perfect one for your business.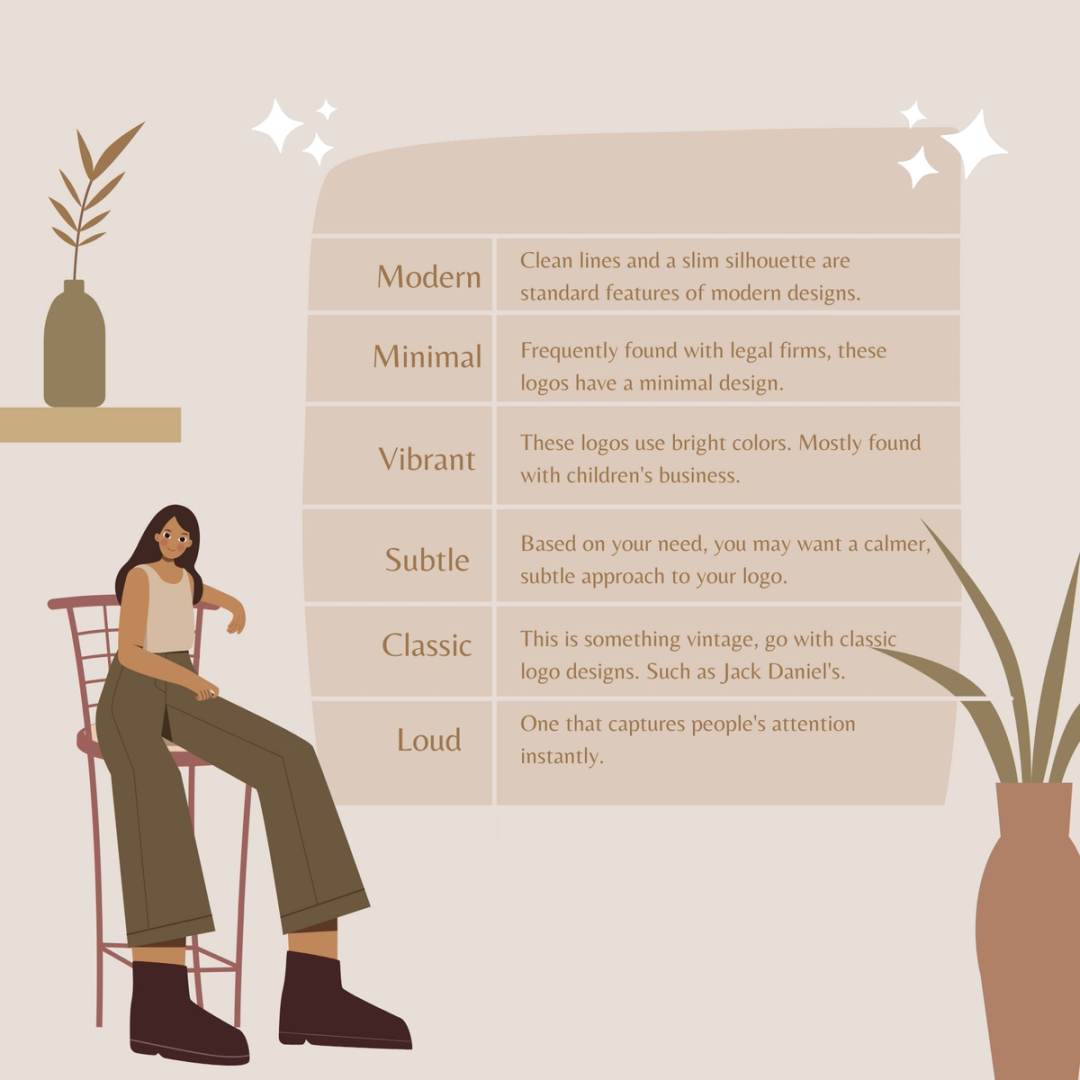 Pick your brand colors
For a designer to create a perfect logo for your business, he needs to pick the right brand colors. As a result, you can provide color recommendations in your logo design brief. It may be as simple as black and white or as lively as warm colors. You may also provide images to show the specific color you want for your logo for more clarity.

Select your fonts
The desired font is another crucial component to mention in your logo design brief. There are a lot of fonts to choose from, and it's fine if you don't know what you want right now. Look into the various font kinds to get a better idea of the font style you desire for your logo.
You may also include several types of fonts in your logo design brief, such as serif and sans serif fonts.

Add your ideas to a mood board
Creating a mood board can help you figure out precisely what you want your logo to be like. It can include photos, fonts, colors, components, logo examples, anything. The best place to get inspiration for your logo is Pinterest. You can then add this mood board to your logo design brief to provide some extra information that can help the designer create the perfect logo for your business.
‍
Step 3: Set a budget, timeframe, and revisions needed
Last but most importantly, include your budget, timeframe, and the number of revisions in your logo design brief.

Mention your budget
It's essential to set a budget and discuss it with your designer. Another thing to consider is if your designer charges by the hour or by the project. Ask them how many days it will take them to create your logo if they work on a project basis or how long they think they'll be able to deliver if they work on an hourly basis.
When it comes to logo design, the saying "you get what you pay for" applies in most cases because it requires a good deal of creativity. However, if you're lucky, an amateur designer could be able to create the right logo for you. Do some study to determine how much you should pay an expert designer vs a novice designer. You may also get some quotes by asking around.

Set your timeframe
Creating a logo is a time-consuming procedure. However, a fantastic logo may be developed in a couple of hours in some instances, and it might take days in others. It is entirely dependent on the designer. Getting the perfect logo that represents your business usually requires a period of trial and error. As a result, providing designers more time might enable them to make modifications.
While some designers work on tight deadlines, it's always a good idea to plan ahead and start the process before your business launches.

Clarify needed revisions
While it's crucial to include the deadline in your logo design brief, you should also provide the number of revisions you'd want the designer to do or ask the designer how many edits he can provide, given the budget. It will allow you to make any modifications you desire after seeing the initial draft, allowing you to get the logo you desire.
‍
Logo design brief template checklist
If you're still confused about how to write your logo design brief, this template will guide you in the right direction.
Business Name: The name of your business, including any capitalization in the middle.
Business Bio: Include every last information regarding your business.
Target Audience: Mention who your end-users are.
Style And Color: What color scheme do you want for your logo, and what style do you want it to have? Don't forget to mention the font.
Examples: Include any examples you might have in mind for your logo. It can be pictures, logos of some other company, etc.
Budget: Include how much you are willing to pay for the project.
Additional Information: Mention any extra information you might want to give the designer to guide them.
5 mistakes to avoid while writing a logo design brief
We learn by making mistakes, but your logo will be more successful if you limit them to a minimum. Here are five mistakes you can avoid while writing your logo design brief.

1. Following trends
You'll come across a slew of logo design trends while doing your research, and there's a good possibility you'll be attracted by them all and want to incorporate them into your business logo.
It might end up being a huge blunder.
Trends help give you ideas for how you might want to create your logo, but they fade fast and become clichés. You want your logo to be ageless, not something that gives the impression that your company is out of date and tacky. As a result, while picking a logo design, strike a balance between making it timeless and trendy.
Launch your brand in minutes with a free logo
2. Lack of research
Your logo is the visual representation of your brand that communicates and educates your target audience. It's what captures a business's essence. To ensure that your logo conveys the correct message, you must conduct thorough research. The more information you have in this situation, the better.
Don't go right into the brainstorming phase when writing a logo design brief without doing research beforehand. It will result in a shabby logo that fails to reflect your company.

3. Ignoring your audience
Your target audience plays a significant role in your logo design. As previously said, your logo should capture your target audience's attention and cause them to perceive you in the best possible way. Leaving them out of your logo design brief is like forgetting to put sugar in a cake; you'll wind up with nothing meaningful.
Imagine the following scenario:
You're looking for caterers for an event.
You check up this catering business online.
Their logo is an empty plate on a black background.
What are your initial impressions of this catering company? Not promising, it seems.
Always keep your target audience in mind while writing a logo design brief so that you can create a logo that can grab their attention and inform them about your business.

4. Adding too many fonts
Fonts have meaning, and you want that meaning to be communicated to your audience effectively. Your fonts can convey elegance and sophistication or fun and joyfulness.
For example, Burberry has a very elegant and delicate font compared to Coca-Cola, which uses a bright red and vivid font.
Using too many fonts at once creates confusion and makes it hard for your audience to recognize your business.
Using no more than two fonts of varying weights is considered standard. Limiting the number of fonts in a logo design to this number improves readability and brand recognition significantly.

5. Having too many colors at once
The colors of your logo, like fonts, will communicate a message to your audience about your business. As much as you want your logo to be colorful, it's essential to keep your business's personality in mind while choosing the perfect colors.
Color psychology is unique to each color. Peace and elegance are conveyed by blues, whereas reds represent excitement and energy, and blacks do not convey joyfulness.
You should restrict your color palette to no more than three colors. A logo with too many colors will be cluttered, but one with two or three colors would be elegant and sharp.
There you have it! A list of 5 common mistakes you could avoid while writing a logo design brief to create a logo that perfectly represents your business.
‍
Logo design pitch - 8 unique ways to impress your clients
Mastering a logo design pitch takes years of experience and practice. Not to mention, there is a certain pressure of getting a logo design pitch right the first time to make a good impression and avoid frustrating your client (and yourself).
Logo design work requires so much more than having technical skills and creative ideas—when you start pitching, you also have to become a marketer, salesperson, and project strategist.
What does it mean to design logos for clients? Though the logos themselves serve businesses, you, as the designer, allow these designs to convey specific brand messages.
Your client has an ideal logo design stored in their mind, and your job is to make that vision a reality by all means possible. It's daunting, yes, but it becomes easier once you understand the psychology of it all.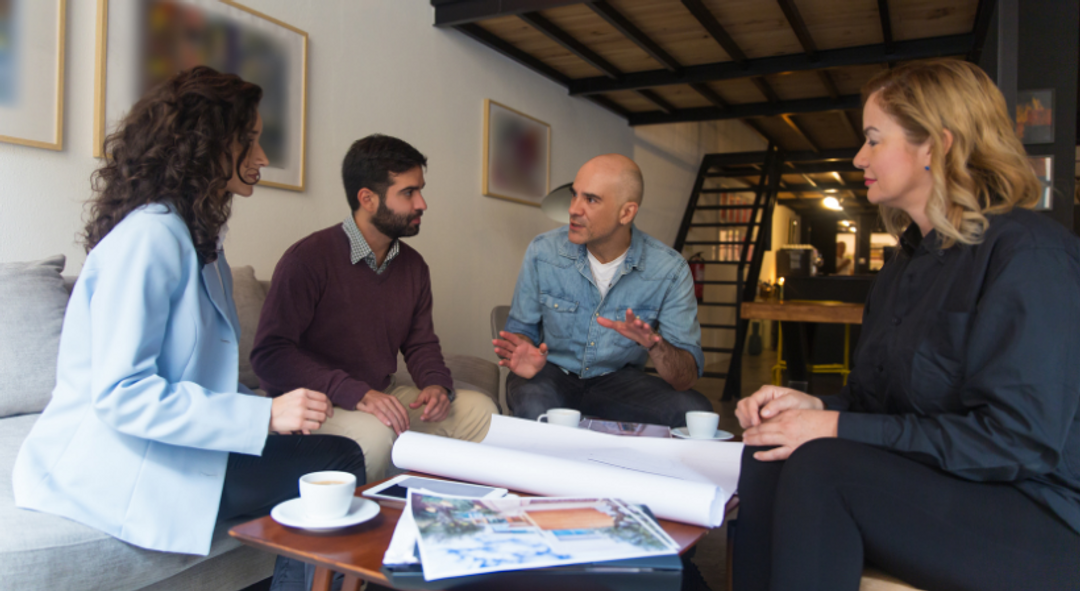 At best, clients respond to your logo design pitch with approval or rejection, and sometimes, they are not in a position to explain their reasoning behind what's wrong with a logo. Usually, it is a lightning bulb moment of "Aha! This is it!"
Now, what are the chances that they'd come to this conclusion after your logo design pitch? These valuable tips can help your case:
Sell your logo design pitch affirmingly. Project to them that you know exactly what you're talking about and have genuine faith in your idea.
Communicate clearly and concisely. Be so transparent with your ideas that it leaves no room for error.
Never let the client think on their own during the presentation. Be so compelling that they are roped into the vision you created for them.
Be free with your bodily expressions and hand gestures. You are a part of the pitch just as much as the presentation is— paint them a picture.
Include statistics in your logo design pitch. You may be innovative, but businesses need to know that these designs are backed up with favorable results.
Be confident in yourself throughout the logo design pitch. No one will believe in your vision until you authentically believe it yourself.
This is advice that can inch your way to a successful logo design pitch, but here are some detailed steps you can take to secure your spot as efficiently as you can. Every pitch is unique, and it may not always turn out the way you need it to, but (at the very least) you'll surely be one to remember.
‍
Steps For A Great Logo Design Pitch
These are eight helpful steps in creating a successful logo design pitch— ones that show you care about the process and their satisfaction:
‍
1. Take time to learn about the company
Who are they?
What do they stand for?
Who is their target market?
What are their goals?
What is their business approach?
These are fundamental questions that you need to know the answers to. Pretty much every piece of information you can gather about the business is essential in its own way. For example, how do they communicate? Do they approach their business creatively or practically?
If it's creatively, you know you have room for symbolic interpretations and innovative twists to knock them off their seats. If it's practical, you know that you need to present the logo in practical and real-life situations. Show them how the design will look on their merchandise, platforms, and other marketing materials.
Genuinely understanding the business that you're pitching to can drastically affect your design process. It gives you an edge in knowing what they would respond to the most.
‍
2. Prepare your workflow presentation
Your client isn't just hiring you for the logo design— they're also hiring your work ethic, how you conduct yourself, and how you communicate your ideas. Your process is the framework that enables you to do good work, and it's ever-changing— but your core practices as a designer must remain for every pitch.
Try your best to make your client understand and trust this process. Your presentation is the vehicle of your vision, and it needs to drive to a positive result with scenic and meaningful paths on the way. It must have a gripping introduction, a meaty body, and a strong finish.
Nobody knows your process like you do. You know what works the best for you. Uphold your designer methods and carefully strategize and tweak your presentation in a way that makes you shine while taking the client's needs seriously into account. Yes, you can do both.
‍
3. Tell a compelling story about the logo
This is the hook. This is the time during your logo design pitch that can make or break the decision.
Most designers leave this part for the end to finish on a strong and meaningful note. However, telling the logo's story at the start sets the tone for the entire presentation. You're essentially starting this journey with depth and reason—traits that can grab and maintain the client's attention throughout the logo design pitch.
A story can be defined as a retelling of narratives, and they can be executed in a ton of different ways. But you have to remember that you are pitching a logo, a fundamental branding component that tells a powerful story on its own. Instead of an executive-style explanation, consider leading with sentiments.
How will the logo make people feel?
What does the logo represent in the grand scheme of the business?
What does the logo symbolize?
What is the heart of this business, and how does the logo visualize it?
What were the brand values incorporated into the logo?
Your story must also present a problem and a solution—that's essentially what a logo is. How will this new logo solve the company's existing problems? Explain the overall impact of the logo in a way that touches base with new beginnings and deeper methodologies.
Launch your brand in minutes with a free logo
‍
4. Discuss audience response
If you think about it, logos don't serve businesses directly. They serve the target audiences of the company, which in turn promotes the brand's standing. Ideally, talking about the logo's impact on the client's target market is essential throughout the entire pitch from start to finish.
Though it's tempting (and somewhat expected) to present a logo design pitch for your client, you also have to construct it keeping their audience in mind. Every time you mention a characteristic or feature of the logo, mention the potential audience response to these traits. Always present a logo in the eyes of the audience.
Putting the client's target market first is highly critical to the success of the logo design pitch. After all, the logo's effectiveness is completely determined by its audience and not the business itself.
‍
5. Refer to the criteria and goals of the logo
Once you have told the logo's story, don't hesitate to ask the client whether the logo meets the goals discussed during the briefing period. This is an invitation for midway clarity and a clear answer. You will either receive a "yes," or potential feedback on why it may not mesh with brand goals.
Regardless of their response, explain and reinforce the goal of this new logo. Tell the clients why and how you think the logo meets their criteria and represents their brand identity perfectly. Mention the qualities of the logo that separate it from all the other logos in the industry.
Whatever feedback you get at this stage is an opportunity to either keep doing what you're doing or take the constructive details and incorporate them into the presentation as you go. Plus, touching base in the middle reassures the client that you are mindful of their happiness and satisfaction.
6. Create a mood board
This is not a requirement in your logo design pitch, but boy, is it a big plus in your favor. Clients usually do not expect to see a mood board during a presentation as it is added effort on your part for uncertain outcomes.
Including a mood board with the correct color schemes is a great way to impress your client and show them that you've gone the extra mile. If you received feedback during the goals discussion, the mood board is a perfect opportunity to present the client with different perspectives.
Mood boards show off the look and feel of the business, exemplifying the emotions that customers may feel when they see the brand colors and logo. Feel free to inform the client that adjustments can be made should the mood board inspire new ideas and directions with the logo.
‍
7. Show off the versatility of the logo
Present the logo in as many ways as you can—big, small, tiny, ginormous, black and white, glossy, matte— literally in every way you can think of! To give you a brief on logo versatility, include these formats in the presentation:
The primary logo
The stacked logo
The submark logo
The icon logo (also known as Favicon)
The work mark logo
The monochrome logo
Ensure that you also include previews of the logo on various forms of merchandise, billboards, stamps, stickers, mugs, etc. This may seem like a massive load of effort on your part, but don't forget that you're painting them a picture— insight into what this logo could be and the potential it holds.
Clients need to know that this logo will be effective, no matter where it's placed on, fitting seamlessly wherever business direction grows.
‍
8. Finish with the future
You're at the end of the line, and it's time to seal the deal. This is no longer about what the logo is today; it's about what it could be. Paint a picture of formidable heights and all-around recognizability with a logo meant for great things.
With all your efforts coming to fruition, show the client that this logo is riddled with incomparable potential and strength, enough to set them apart from their present and future competitors.
Most importantly, design a logo that you genuinely believe can achieve these heights. An authentic and effective logo design pitch is not about empty promises— it's about belief and genuine confidence. If you truly believe that your logo creation is a masterpiece, they will see that too and believe it along with you.
‍
The importance of a logo design pitch
The truth is, you're not going to perfect the logo design pitch structure overnight. It takes years of practice and experience, and even then, you may face some hiccups and obstacles along the way. And that's okay!
Your clients are still people, and people are appeased by different things. There is no surefire way to ensure success for every single logo design pitch. However, you can curate an unforgettable and meaningful experience that surely increases your chances of it.
The ultimate key for a successful logo design pitch is to know and listen to your clients. Take their ideas seriously into consideration. Though you are a designer with your own creative engines (which you should always impart to the design), you are also building someone else's vision.
Listen to your clients, and provide them with a design that speaks for itself. An effective logo design pitch is like a logo itself. It's not about subtle persuasions— it's confident and genuine communication.
In conclusion
You might be questioning if there's any room for creativity left for the designer after reading all the information you should provide in your logo design brief.
But it only serves as a guide to help them create a logo you want for your business.
When it comes to creativity, it's up to you to be flexible to the concepts they come up with depending on the material you give them.
A well-drafted, detailed design brief is the initial step to creating a logo that will grab your audience's attention, match your brand identity, and perfectly represent your brand. It will also allow you to showcase your business to the world. A perfect logo design brief can do wonders for your business's logo.
Whether you are hiring a designer or using a logo maker be thorough with your research, keep looking for information.
If you need more ideas for your business logo, head on to logo.com, enter all your requirements, and we'll show you some logo ideas to get started!
Ready to design your logo? Get started with our free logo maker!
Launch your brand in minutes with a free logo