‍
Have you noticed the ™ and ® symbols next to various brand names and logos? These symbols represent trademarks and registered trademarks. By adding the ™ symbol to your design, you claim ownership of the trademark without formally registering it.
Now, LOGO.com makes it easy to include these symbols in your free logo design.
‍
Why trademark your logo design?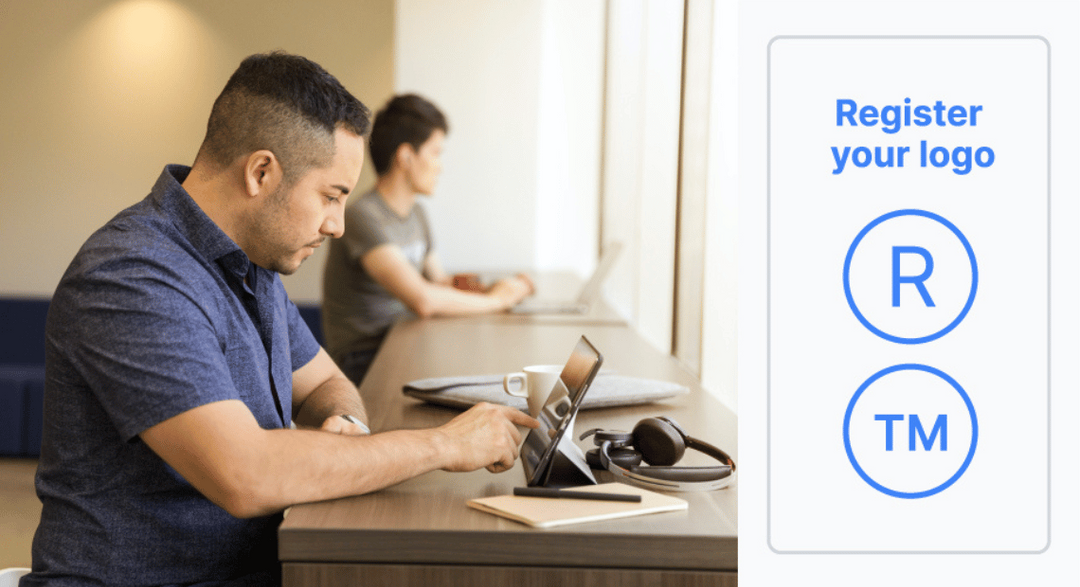 While simply having a logo grants the owner a common law trademark with unrestricted usage rights, the protection is limited without formal registration.
Relying solely on common law principles may not afford you the same level of protection as a trademark registration. Without a registered trademark, competitors or others could use a similar logo, potentially diluting your brand or causing customer confusion. In the event of a lawsuit, the burden falls on you to prove you are the rightful owner of the logo.
Registering a logo as a trademark gives legal protection as well as exclusive rights to use the logo in connection with the company's goods or services.
Trademarking your logo provides the following benefits:
Exclusive use: A trademark gives you exclusive rights to use the logo, ensuring your brand stands out.
Legal protection: Safeguard your logo with legal protection, allowing you to take legal action against unauthorized use.
Increased value: Boost your brand's value to stakeholders with a registered trademark, elevating your image.
‍
Add trademark symbols to your free logo in four steps
Follow these five easy steps to create your free logo design with a TM symbol that you can legally trademark to protect your business.
‍
Step 1: Create a free logo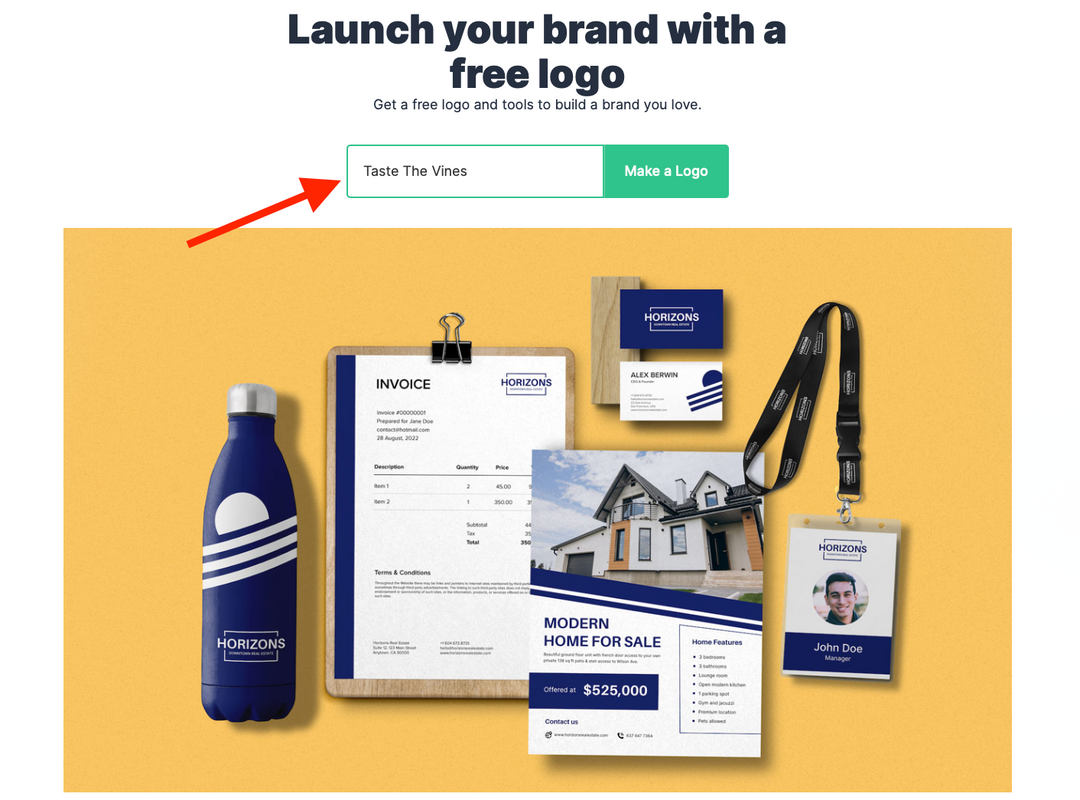 Start by visiting LOGO.com, enter your company name, and then select "Make a Logo." Share some basic information about your company and your vision to help our logo maker create a design that captures your brand and its presence.
‍
Step 2: Customize the design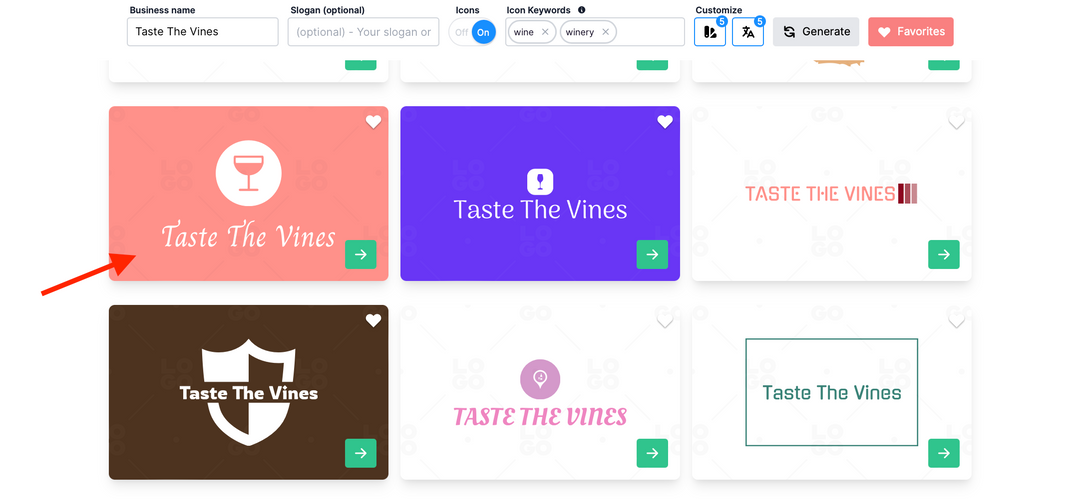 The logo generator will use your information to create a selection of editable logos for you to choose from. Select a logo design that you like, then customize it to make it your own!
‍
Step 3: Go to "Business Name" and add your symbol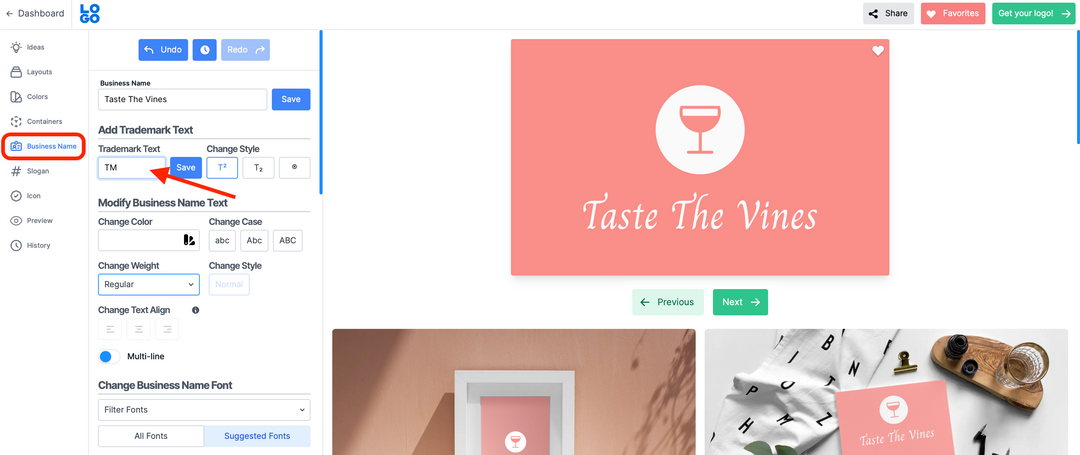 Once you've settled on a design, click "Business Name" in the left-hand menu; a section titled "Add Trademark Text" will appear directly below the business name text box.
Use the ™ superscript or subscript until you've registered your logo with the USPTO or your local authority. Simply type "™" and choose your preferred style. Once you've registered your logo, you can edit the design by adding the ® symbol. Simply type R in the text and click the third option in the style section.
💡 Note: ™ is used for trademarks that aren't registered or currently pending with the trademark office. ® is for trademarks that are registered with the trademark office. Do not use the ® symbol for an unregistered logo or risk liability with the USPTO.
‍
Step 4: Click "Get your logo"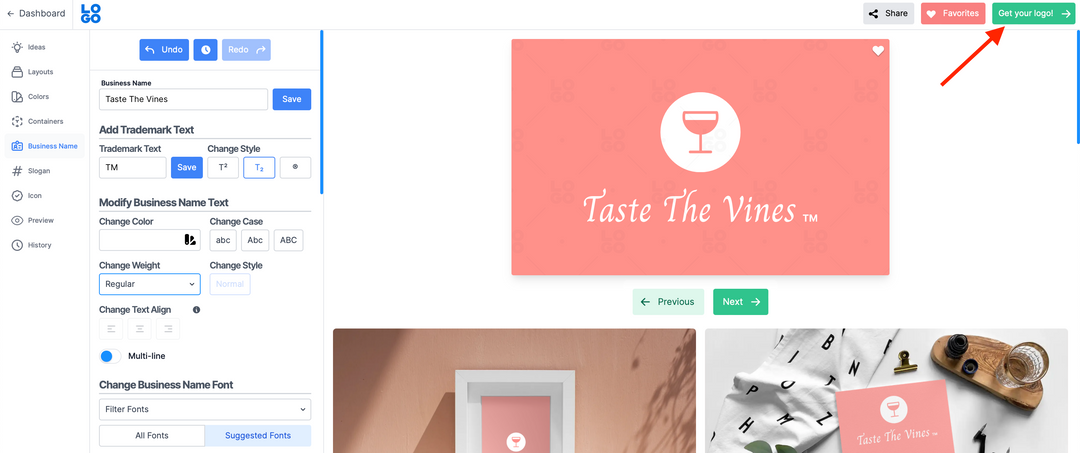 When finished, click "Get your logo" in the upper right, and voila! You have a free logo that you can now trademark. You will be taken to your dashboard, where you can make unlimited edits to your logo and further your branding with much-needed materials available in our affordable Brand Plan.
❗️Reminder: LOGO.com does not offer trademarking services. We simply offer the ™ symbol to assist you in trademarking your logo legally.
Kellie Peterson, the CEO of LOGO.com, believes this new feature to be a handy tool for customers looking to safeguard their brand.
"Adding trademark symbols to our logo maker satisfies a frequently requested feature to help our customers safeguard their brands and intellectual property. LOGO.com is dedicated to continuously improving the tools we offer to micro and small businesses to help them build thriving, successful brands."
‍
Trademarking your logo has never been easier
Secure your brand identity and protect your intellectual property with LOGO.com's help. Take the first step towards trademarking your logo by developing a distinctive logo with our logo maker!