When the holidays are upon us, you can add a flair of whimsy to your brand by modifying your logo to have create a holiday-themed version of your company logo. Today we look at Aloa and three of their example logo versions.
When asked for the thinking behind their modified logos, David Pawlan of Aloa said "We created our modified holiday logo to build greater satisfaction when users view our website. " And indeed a visitor around Christmas cannot help but smile when spying the Santa hat in the top left corner.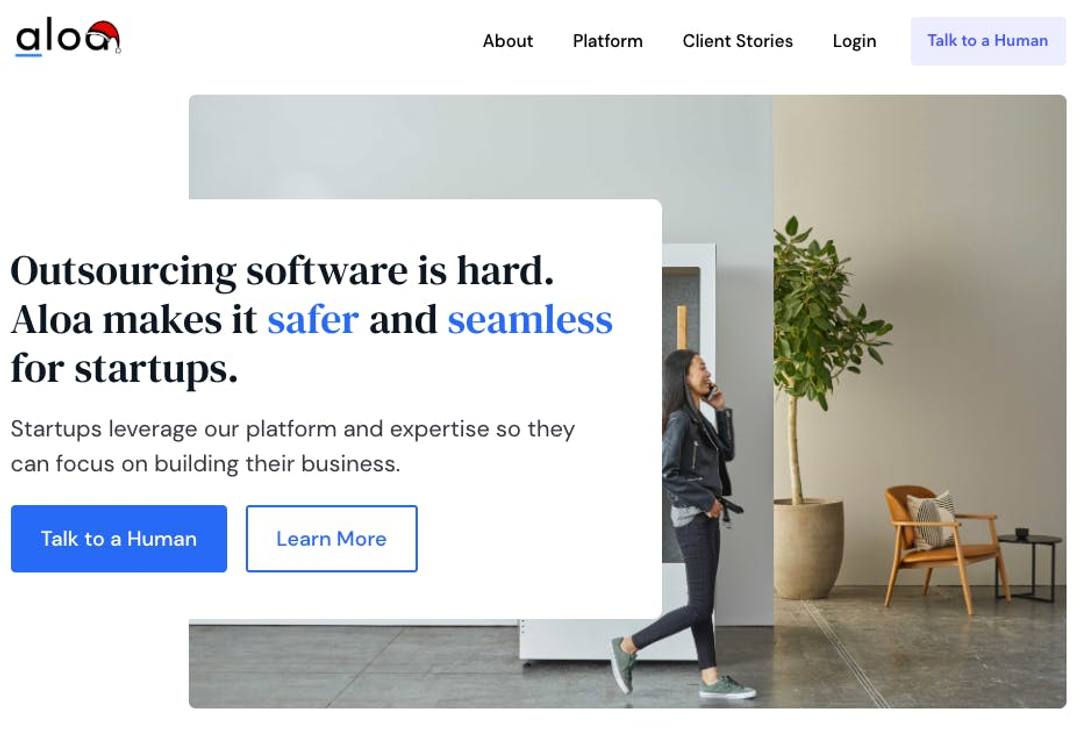 Aloa updated their logo based on Christmas, and also rotate in a Hanukkah version as well as a Winter version. To keep the playful spirit going in their brand they plan to create a New Year's logo, a Valentine's Day logo and more. How many versions you go for is really only limited by your imagination, and willingness to put in the time to create the different versions. The standard holidays that you might want to consider are:
New Year's Day
Valentine's Day
St Patrick's Day
Easter
Mother's Day
Father's Day
Thanksgiving
Halloween
Hanukkah
Christmas
New Year Themed Logo Design
For New Year's, Aloa is doing a character replacement modification where the lower-case L is being replaced with a champagne flute. Very imaginative and on-point. This communicates a celebratory feeling and attaches that positive connection to their logo.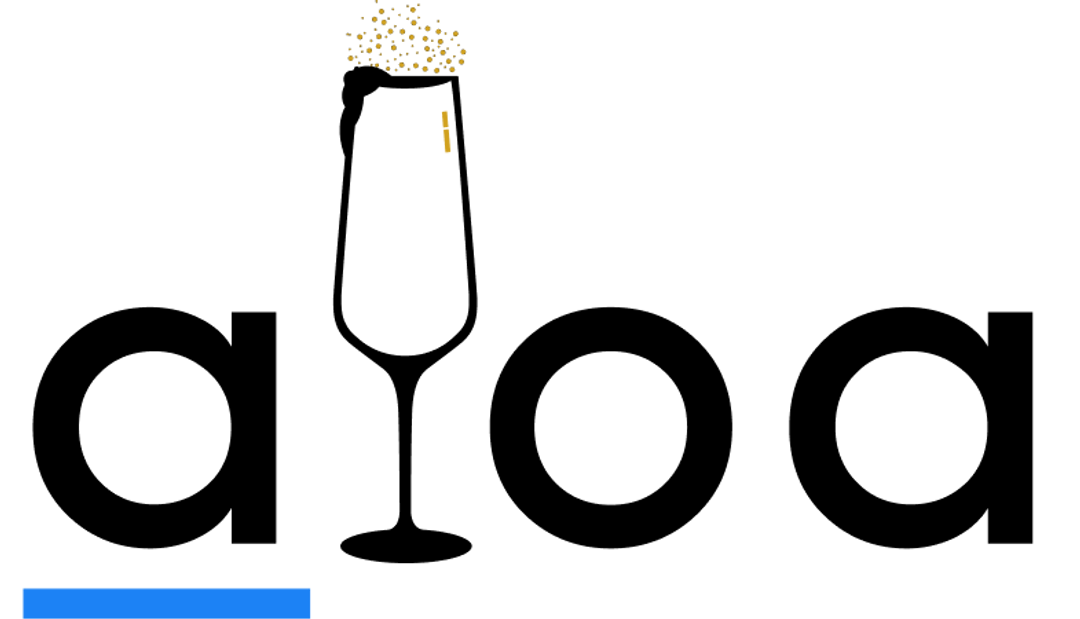 Let's also consider the seasons, as Aloa did with their Winter version. That would add:
For this winterized version of their logo, Aloa did a character-replacement using the shape of the snowflake to closely resemble the shape of a lower-case 'o'. Works perfectly as the human eye knows exactly what letter the snowflake is replacing.
‍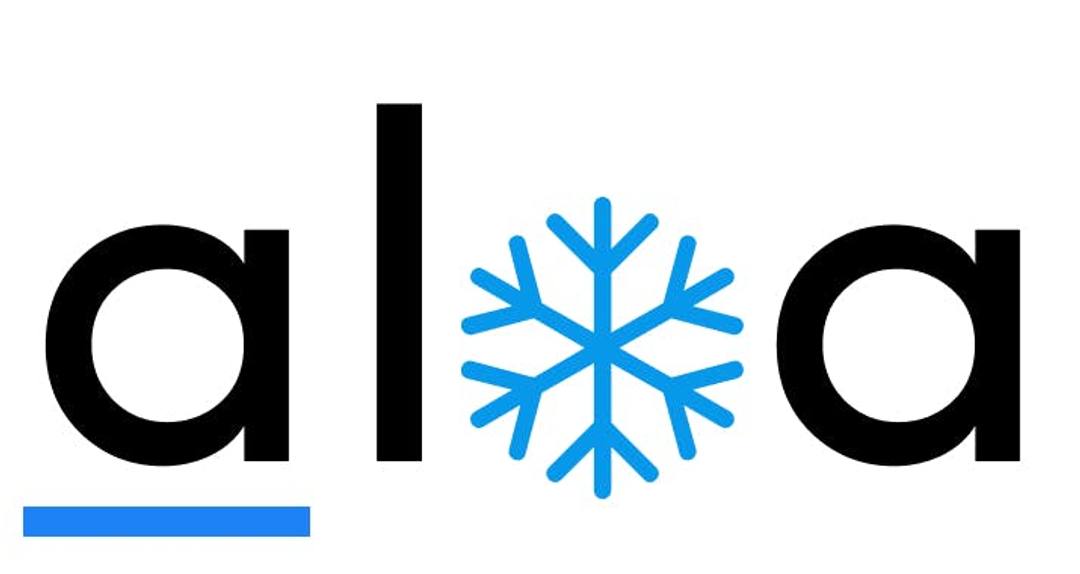 Hanukkah Themed Logo Design
While wanting to incorporate a Hanukkah Menorah with 9 candles on it into the design, the character replacement done here is not 100%. If someone is not completely familiar with the Aloa brand, they may think the character being replaced is a lower-case 'u', which would translate into Alua. Nevertheless, it is a respectful way to recognize the Hanukkah festivities and since it is shown on tha aloa.co website, it is safe to say that the viewers are already familiar with the spelling of the brand and realize that the letter being replaced is in fact a lower-case 'o'.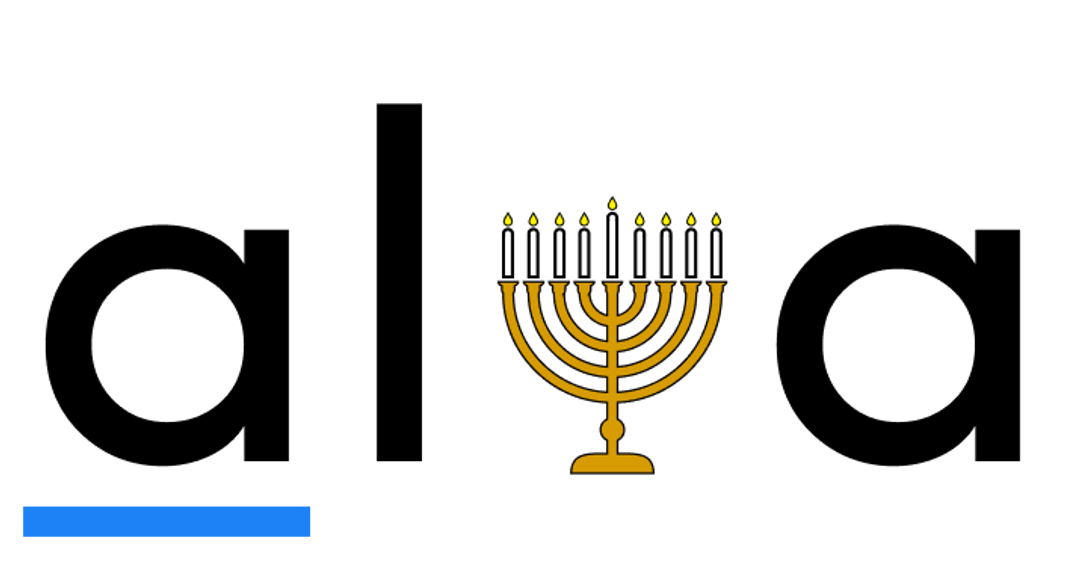 Christmas Themed Logo Design
The Christmas version of Aloa's logo is a simple adornment of the last letter, turning the 'a' into a head with a Santa hat on it. This personifies the logo, almost creating a person out of the logo. It communicates fun in a cute way.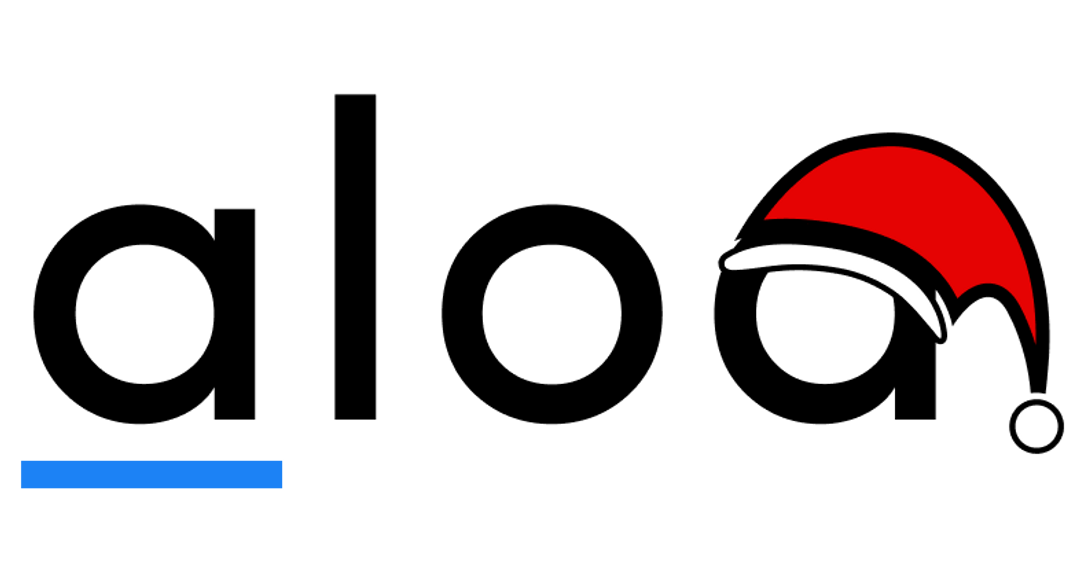 Aloa's website visitors will see the stylized versions of the company logo throughout the year. When asked why they want to run a logo campaign, Pawlan noted that "You want a logo to resonate with the viewer, so the greater sense of emotional attraction a user has to your logo, the better." Indeed, a logo is a window into your brand. By creating a positive connection to your visitor you add to the power that your logo holds with your customer base.