In today's interconnected world, the premise of brand-building gets increasingly broader and more hazy. You may be familiar with the term "brand," but do you know what it takes to build one?
Building a brand is a journey of self-awareness, conviction, and finding yourself in your business. Whether you're a CEO, a marketing expert, a freelancer, or even a regular joe, if you want to make an impact, you need to get your branding right.
Every business name and logo you see today is a product of labor-intensive branding.
The business card you received at that executive function didn't just appear out of thin air. Someone put immense thought and heart into its design before deciding to hand it out for the world to see.
As an entrepreneur, building a brand for your business is a never-ending effort. But know this: The companies that invest in establishing great brands have a substantial competitive edge.
While the rewards are sweet, the journey to get there rarely is. But we want to change that.
Branding can be fun, quick, and easy with #BrandInMinutes
With our Brand Plan, it's simpler than ever to #BrandInMinutes with our collection of professional branding templates and tools to help you launch the brand you've dreamt of for so long.
The only way to understand the impact of having a #BrandInMinutes is to take a dive into the stories of entrepreneurs who have had to make it happen on their own.
And Max Benz of BankingGeek is the perfect example of this.
We spoke to Max about his journey in building his brand for BankingGeek.
Hopefully, his inspiring story can motivate new entrepreneurs, such as you, to take the leap and get your businesses out there.
1. Tell us about your business.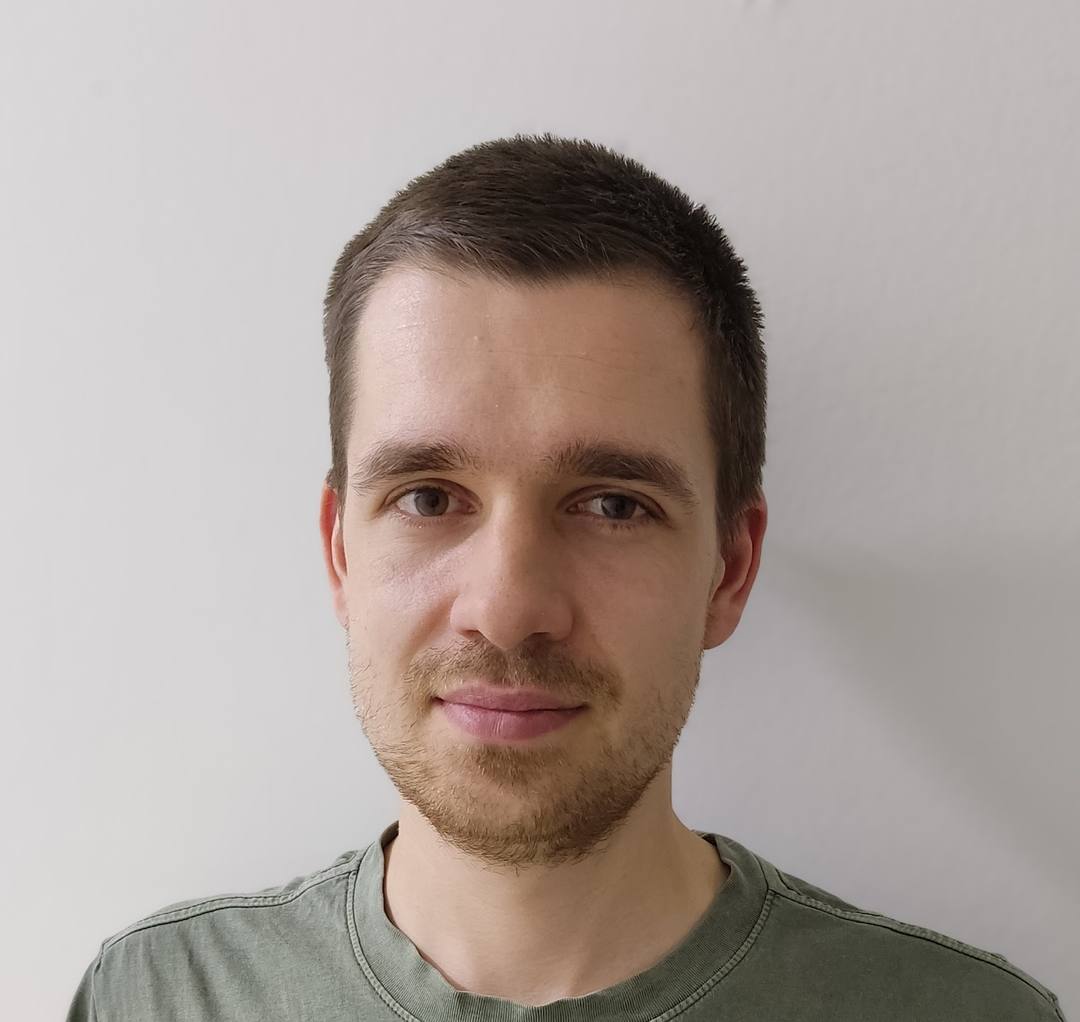 BankingGeek was started with the simple goal of helping people make better financial decisions.
We believe that everyone should have access to information that can help them get the best deals on products like credit cards or checking accounts.
We also believe in transparency, so you'll always know how we're ranking different products and what we're getting paid for.
It can be challenging to take the first step to build a business, but it's always worth it in the end. When we started BankingGeek, we were passionate about helping people make better financial decisions.
We knew that if we put in the work, we could build a site that could help millions of people. And that was enough motivation.
I knew I was ready when I realized that I was spending a lot of time researching financial products on the internet and figured I could do it better. I also had some coding experience from my previous job, so it was a natural fit for me to start a blog.
2. How did you go about building a brand for your business?
We used a logo maker for our logo design. We chose the logo maker because it was easy to use and allowed us to create a wide variety of logos. We also liked the fact that we could see what the logo would look like in different colors and fonts.
We created all of our branding materials ourselves, using basic graphic design tools. We started with a simple logo, then designed business cards, an email signature, and some branded swag to give to friends and family. We also created a website banner and some social media graphics. Overall, we're quite happy with the results.
The process of creating visual assets for BankingGeek was often haphazard and time-consuming. We would sometimes have to scramble to get things done on time, and as a result, our visuals weren't always up to our standards.
We would love to have someone create all the visual assets for BankingGeek. It would save us a lot of time and money.
3. In your opinion, how important is it for a business to build a credible brand?
Building a credible brand is extremely important for a business. It helps to build trust with customers and can help increase sales. In addition, having a professional-looking brand can help improve the overall image of the company. Dodgy brand perception can impact a company's bottom line as well as its ability to attract top talent.
Some businesses with credible brands include Apple, Google, and Amazon. These companies have all built trust with their customers by providing high-quality products and services. In addition, they have all invested heavily in their branding, which has helped improve the image of their companies.
4. How did you get your first customers?
We mainly concentrate on SEO and building high-quality content. We made sure our site was well-optimized for search engines, and we published lots of articles that were relevant to our target audience.
In addition, we made sure our content was high quality and helpful so that people would want to share it with their friends, colleagues, and families.
It wasn't always easy to build high-quality content and do SEO, but it was worth it in the end. We worked hard to produce quality content that our readers would enjoy, and we made sure our site was well-optimized for search engines.
SEO is important for any business, but it's especially important for businesses that are starting out. Here are a few tips to help you get started:
Make sure your site is well-optimized for search engines. This means making sure your titles, descriptions, and main keywords are all correct and picked wisely.
Pay attention to the quality of your content. Your content should be high-quality, engaging, and relevant to your target audience.
Build relationships with other websites and influencers in your niche. This can help increase your visibility and exposure online as well as drive more traffic to your site.
5. What are your future plans with respect to building your business?
We plan to continue building high-quality content and backlinks. We know that these are two of the most important things for any website, and we want to make sure we're doing everything possible to help our company grow.
In addition, we're looking into other marketing channels that can help us reach more people and increase sales (such as Google Ads or Facebook Ads).
Over To You
Branding has no exact formula to it, but we do know there are a few key characteristics impactful brands have in common.
And it might be tempting to look at the successful businesses and say, "I'll take that brand, please!" But what makes a brand work is how it speaks to you.
What makes your business authentically you? Businesses that manage to be true to who they are, what they do, and why they do it are able to create lasting, evolving connections with their audiences. This authenticity is the core of your branding.
What are you waiting for? Shine bright and #BrandInMinutes today!
Start with a beautiful, free logo today!