In today's interconnected world, the premise of brand-building gets increasingly broader and more hazy. You may be familiar with the term "brand," but do you know what it takes to build one?
Building a brand is a journey of self-awareness, conviction, and finding yourself in your business. Whether you're a CEO, a marketing expert, a freelancer, or even a regular joe, if you want to make an impact, you need to get your branding right.
Every business name and logo you see today is a product of labor-intensive branding.
The business card you received at that executive function didn't just appear out of thin air. Someone put immense thought and heart into its design before deciding to hand it out for the world to see.
As an entrepreneur, building a brand for your business is a never-ending effort. But know this: The companies that invest in establishing great brands have a substantial competitive edge.
While the rewards are sweet, the journey to get there rarely is. But we want to change that.
Branding can be fun, quick, and easy with #BrandInMinutes
With our Brand Plan, it's simpler than ever to #BrandInMinutes with our collection of professional branding templates and tools to help you launch the brand you've dreamt of for so long.
The only way to understand the impact of having a #BrandInMinutes is to take a dive into the stories of entrepreneurs who have had to make it happen on their own.
And FreelanceSpeak founder Alli Hill is a perfect example of this.
We spoke to Alli about her journey in building her brand for FreelanceSpeak.
Hopefully, her inspiring story can inspire new entrepreneurs, such as you, to take the leap and get your businesses out there.
1. Tell us about your business.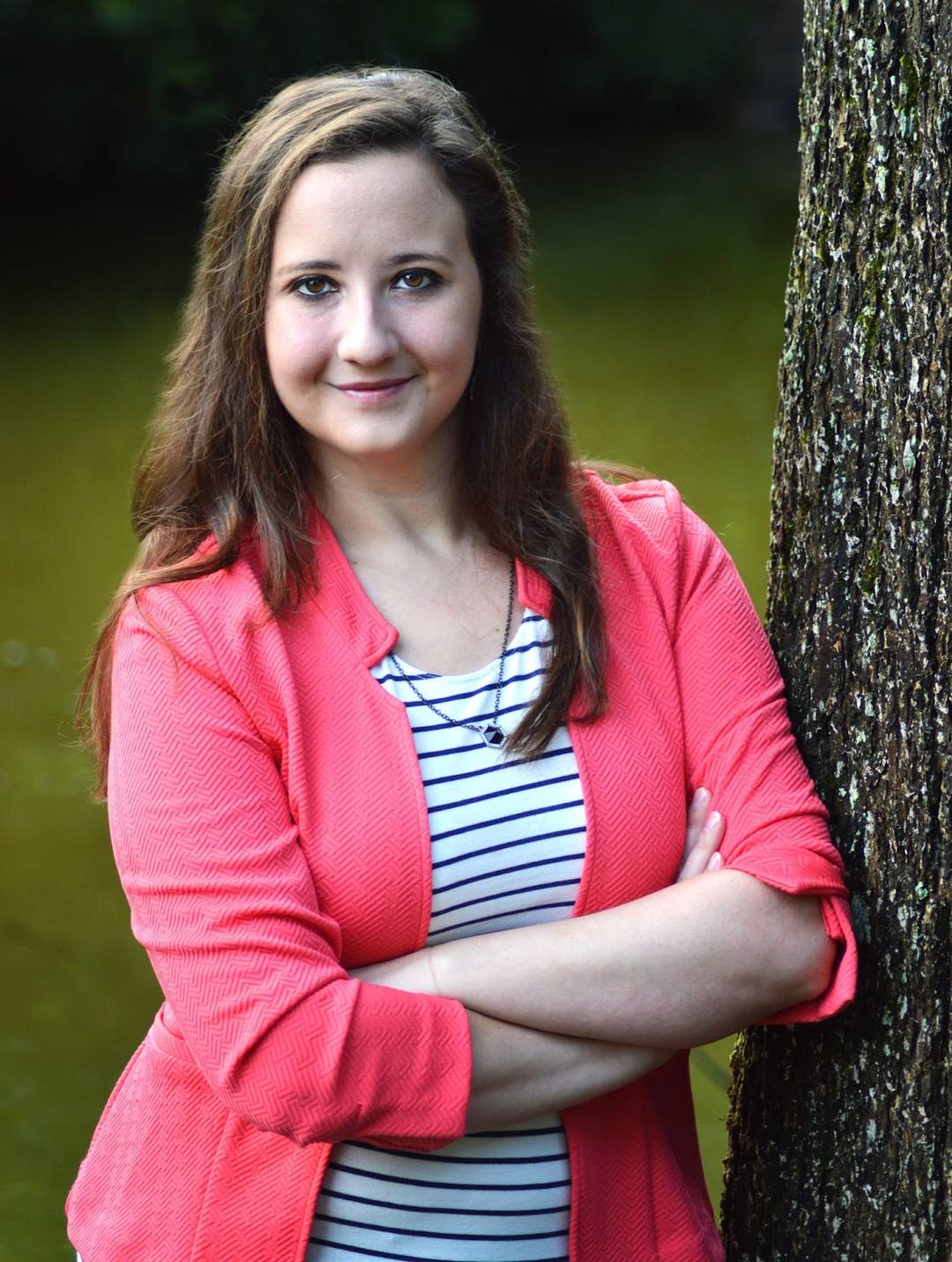 FreelanceSpeak is my personal brand to align with my freelance writing business.
It's aimed mostly toward other freelancers, not my clients, because I wanted to shine a light on the business side of freelancing.
Having grown a thriving 6-figure writing business from a $0 budget while working a full-time day job for someone else, I endured a lot of trial and error that I knew could be of value to others.
Before I started FreelanceSpeak in 2019, I didn't have a brand to speak of.
For over three years, I was focused solely on writing for other clients.
But having spent nearly a decade trying to start a writing career, and later experiencing the complexities of freelancing firsthand, I knew I couldn't possibly be the only one struggling.
That's when I decided to start a blog (which has turned into a full-blown brand) to showcase my success and expertise in freelancing and help other freelancers on their journeys.
2. How did you go about building a brand for your business?
I'm not an artist. But I did design my own logo for FreelanceSpeak.

I used Canva's free tools to create a simple logo, then I turned it into an even simpler Favicon for my website. I didn't want my visual brand to be too over the top, but I did want it to look nice.
And since my brand is so personal to me, I decided to do it myself.
I chose this logo design with other branding elements in mind. For instance, business cards. I wanted a business card that would stand out, and using an all-black background with the Favicon version of my logo fit nicely.
The straightforward design is easy to do in a black-on-white or a white-on-black arrangement, plus I never have to pay extra for color if I want to print it on something.
I use the word "simple" a lot when speaking about my visual brand because that's the lifestyle of a freelancer. We have enough complexities in this type of work and want to keep our jobs as simple as possible, sticking with the basics so we can spend more time focused on our craft.
That said, I might have hired a designer to come up with some other ideas for me to consider. I'm completely pleased with how my logo looks now, but the only way to know if it's the bestit could be is to see other possibilities.
3. In your opinion, how important is it for a business to build a credible brand?
Your brand is your reputation. It's one of your best marketing tools because it can tell a client immediately whether they should work with you.
If you can get branding right, you won't have to sell as hard or as often because people will already have an idea of what you're about. They'll feel like they know you, and building those types of connections ensures you never run out of opportunities.
When I get invited to speak at an event, the first thing I do in my presentation is build my credibility.
For example, I recently hosted a virtual event in partnership with Fiverr. In my introduction, I shared my Top-Rated Selling status, my 1000+ 5-star reviews, and how long I've been writing.
I'm not just someone Fiverr hired to throw together a presentation, and I wanted my audience to know there's a reason I was invited to speak to them.
They deserve to know that I'm someone they should listen to (if they don't already know who I am). This allows me to earn their attention from the very beginning and makes them more receptive to what I have to say.
4. How did you get your first customers?
When I first started freelancing, I didn't have a portfolio because I'd never had any clients. But I needed samples to show clients what I was capable of. Luckily, I had written a couple of articles for the blog at my day job (the one I was trying to leave when I started freelancing). So those two articles became my "portfolio."
I used a job board to find my first client. They were hiring a team of contributors for a temporary project. My "portfolio" was enough to get me in the door. Then I saved all of the work I did for that client to start building my portfolio. That allowed me to make a good impression on my next client, with whom I worked for over two years.
I found many of my first clients through job boards. The postings that were only hiring one person were competitive, so I focused on postings that mentioned hiring multiple writers to build out a team.
Agencies are another great place to start for freelancers and creatives. They do all the marketing and client acquisition, then outsource the work to freelancers. Agencies made up more than half of my clients in my first year. I could focus on what I do best and leave everything else to them.
Two years later, I ditched the job boards in favor of Fiverr. I LOVE Fiverr because instead of sending pitches to clients and getting nothing in return, the clients come to me.
I can set my own rates and choose the projects I want to work on. This has substantially grown my portfolio, plus clients can leave me star ratings and reviews. That has become my biggest marketing tool (and it's free!) because now clients will order from me without ever talking to me first.
I'm still using Fiverr, but I'm also going deep on LinkedIn. Several of my most profitable clients have found me through LinkedIn. I'm now publishing lots more of my own content there to highlight my expertise and thought leadership.
If you're new in business, your top priorities should be to build your credibility and your visibility. Get those two things right and the rest will follow.
5. What are your future plans with respect to building your business?
Building the brand part of my business has been a challenge since I spend most of my working time helping clients improve their own brands. But in 2022, I'm making the FreelanceSpeak image more of a priority.
I will continue writing for clients, but I also plan to grow my influence in the freelance space to cater to a whole separate audience. I'm growing my freelance brand through media mentions and speaking opportunities.
I am also launching a podcast and book designed for other freelancers to help them improve their own businesses.
Over To You
Branding has no exact formula to it, but we do know there are a few key characteristics impactful brands have in common.
And it might be tempting to look at the successful businesses and say "I'll take that brand, please!" But what makes a brand work is how it speaks to you.
What makes your business authentically you? Businesses that manage to be true to who they are, what they do, and why they do it are able to create lasting, evolving connections with their audiences. This authenticity is the core of your branding.
What are you waiting for? Shine bright and #BrandInMinutes today!
Start by creating a beautiful, unique logo!