In today's interconnected world, the premise of brand-building gets increasingly broader and more hazy. You may be familiar with the term "brand," but do you know what it takes to build one?
Building a brand is a journey of self-awareness, conviction, and finding yourself in your business. Whether you're a CEO, a marketing expert, a freelancer, or even a regular joe, if you want to make an impact, you need to get your branding right.
Every business name and logo you see today is a product of labor-intensive branding.
The business card you received at that executive function didn't just appear out of thin air. Someone put immense thought and heart into its design before deciding to hand it out for the world to see.
As an entrepreneur, building a brand for your business is a never-ending effort. But know this: The companies that invest in establishing great brands have a substantial competitive edge.
While the rewards are sweet, the journey to get there rarely is. But we want to change that.
Branding can be fun, quick, and easy with #BrandInMinutes
With our Brand Plan, it's simpler than ever to #BrandInMinutes with our collection of professional branding templates and tools to help you launch the brand you've dreamt of for so long.
The only way to understand the impact of having a #BrandInMinutes is to take a dive into the stories of entrepreneurs who have had to make it happen on their own.
And Alana Mayer of The Dawn Studio is the perfect example of this.
We spoke to Alana about her journey in building her brand for The Dawn Studio.
Hopefully, her inspiring story can motivate new entrepreneurs, such as you, to take the leap and get your businesses out there.
1. Tell us about your business.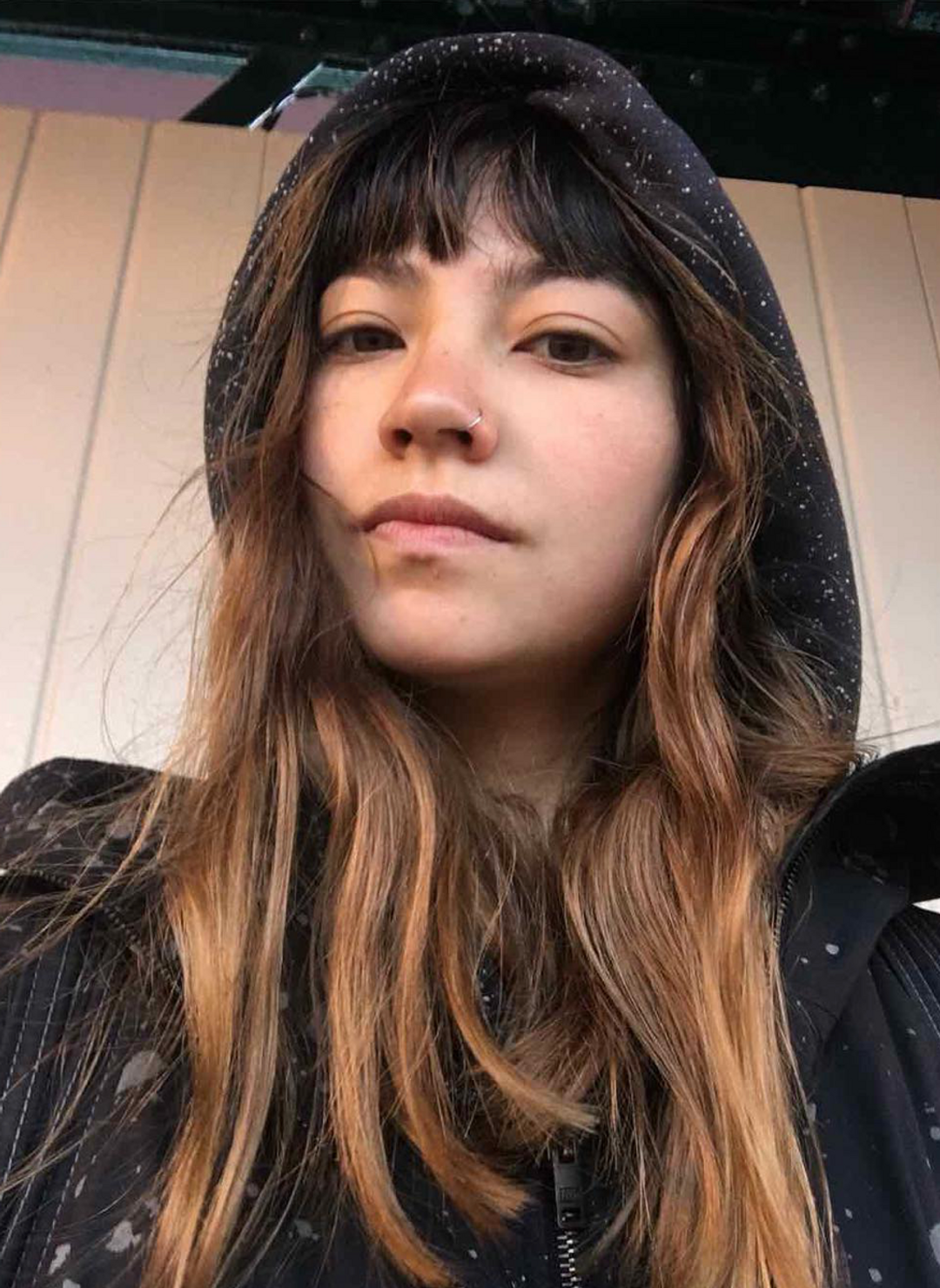 The Dawn Studio is a sustainable intimates brand made to honor our bodies and their connection to Mother Nature.
It was born out of a need for sustainable undie options.
I was scouring the web trying to find basic undergarments made from something other than polyester (plastic) or cotton (which requires TONS of water and insecticides) and that was in alignment with my personal efforts to be more eco-minded.
Surprisingly, there were no quality pieces that checked either of these boxes at the time and there was a lot of greenwashing, so I set out to offer consciously created pieces made from ethically sourced materials and plant dyes that are both good for our bodies and return to the Earth.
Everything, down to our specially engineered elastic at The Dawn Studio, we're proud to say is still the most sustainable option we've seen out there.
I did hours of research and even went back to school to study sustainable materials — how fibers were grown, cultivated, and produced before I started.
I think this is because I was in my early 20's and wanted to be super thorough so as not to be seen as naive or inexperienced, so it took me a few years of major self-doubt and many small business classes before taking the leap into even telling people that starting this business was my goal.
I knew it was time to dive in and commit to launching when I kept hearing the same talking points in different small business startup courses.
There was a little epiphany when I realized I had all the answers I needed to start — I just had to get the wheels moving.
2. How did you go about building a brand for your business?
In building the brand, a key feeling that encompassed what I wanted to share was the return to simplicity — an emphasis on organic beauty void of excess.
I always saw the text we'd use as a clean typewriter font that we use for everything from our hang tags to labels, email signatures, websites, newsletters — you name it!
As for the logo design itself, I went through many iterations of an abstract rising sun to get to the final design. Most importantly, I had great feedback from trusted friends who understood what my vision was.

I did have some experience in design, so I wanted to indulge in the logo-making process myself and am super proud to have been so close to the process, but in hindsight, I would have saved so much time to be able to outsource this to a professional.
3. In your opinion, how important is it for a business to build a credible brand?
There is so much visual stimulation these days. From emails to scrolling through Instagram, metro and TV ads, if you want to stand out, solid branding can be super helpful to communicate the quality of your business to people who have yet to meet or understand it.
From a logo, to wording, and approach, there's a great opportunity to share the soul of what you're doing as a business. Giving your brand philosophy some deep thought and letting design stem from there is the approach I've taken for this project, and I believe that attention and thought are what turns just a business into a trusted brand.
If you think about branding as your company's soul or core being, it can provide the skeleton and an undeniably sturdy place from which to build exciting things.
Unless you have tons of customers already and have been in business successfully for many years, it's difficult for people to get a feel for who you are as a business, and branding communicates your tastes, vision, and energy.
4. How did you get your first customers?
People who I talked to about the brand — strangers, friends and family alike tended to be excited about what was to come, but as a brand with what some consider to be a high price tag, I found it super important to have accessible items that more people can easily purchase— items for gifting for example.
I have friends that wanted to support us as customers but could only afford our hand-bundled smudges or scrunchies made from leftover fabric instead of our higher priced silk socks or undies.
Also, consistency has been key in getting our message out, so I have to remind myself to just keep talking about what we do, keep posting (honest, quality stuff) on Instagram, keep true to our brand identity, and keep personally reaching out.
Even on tough weeks if I can manage to do one version of intentional outreach — texting, emailing, messaging a new person or publication, I consider that a win.
And when I say intentional outreach, I mean don't play the numbers game (emailing 100 people and hoping to get 1 response), but instead reach out to someone who I really think might resonate with what we're doing, like a friend of a friend, a follower of a follower, or a writer who shares similar ideals.
Customers are relationships yet to be made, and each one should be approached like a first conversation — with honesty, openness, and wonder. It's definitely not easy to get things started, but I've found that momentum happens from putting energy out with intention.
5. What are your future plans with respect to building your business?
I hope to apply for more sustainability grants to fund larger production runs and expand our styles. Hopefully, we'll have some bralettes as well as unisex styles coming down the line.
Fundamental to The Dawn Studio is connection, so I'm also looking forward to hosting more events and collaborations that bring our community together for shared in-person experiences.
Over To You
Branding has no exact formula to it, but we do know there are a few key characteristics impactful brands have in common.
And it might be tempting to look at the successful businesses and say, "I'll take that brand, please!" But what makes a brand work is how it speaks to you.
What makes your business authentically you? Businesses that manage to be true to who they are, what they do, and why they do it are able to create lasting, evolving connections with their audiences. This authenticity is the core of your branding.
What are you waiting for? Shine bright and #BrandInMinutes today!
Start with a beautiful, free logo today!