There's a good chance that you're not satisfied with what your full-time job offers you and are on the lookout for the best side hustles to make money, easily.
All you need is the drive of an entrepreneur and the determination of a sportsperson to succeed in your side hustle. You never know, the opportunity could be standing right on your doorstep.
‍
What Makes Side Hustles So Attractive?
Life can get hectic as it is, yet side hustles are common. There are different factors that encourage individuals to take up something other than their main professional obligation.
In fact, nearly 4 in 10 Americans have a side hustle. Because it doesn't hurt to make extra cash on the side.
‍
1. A Sense Of Security
Amid the insecurities of an unstable job, a good side hustle can give you a sense of assurance. It can provide a supplementary means of financial sustenance should you find yourself unemployed from your full-time gig.
It can also present the opportunity of developing a new skill set and thereby gaining experience in it while you are working in your full-time job.
‍
2. Another Source Of Income
Many go looking for the best side hustles to make money because no amount of money is ever enough, is it? You could use this money to achieve a goal that isn't possible to fund with your existing salary. Apparently, 70% of side hustlers are looking to pay off a debt.
There are a number of side hustles that can earn you substantial sums of money, depending on how committed and skilled you are at the respective practice. We will explore these options in a bit.
‍
3. Realizing A Passion Or Desire
Have you always wanted to pursue a passion, but your other obligations kept getting in the way? You can take up a side hustle that is your hobby or passion.
If it works, it has its perks and can bless you with a rich sense of fulfillment and could even open up a source of income.
‍
4. Break The Monotony
Some full-time jobs can get monotonous. You work all week to achieve your occupational goals and need to shift your focus to something that is completely different from what you do professionally. That's where a good side hustle can offer you a sanctuary.
You can simply tune out of your regular rhythm and do something refreshingly new, which comes with its own rewards in tow.
‍
What Does It Take To Be Successful At Your Side Hustle?
You may have found the best side hustle to make money, fulfill a dream, or flex a particular skill, but there's ample work to be put in in order to make it a success.
‍
1. Be Disciplined
It may be called a side hustle, but it's a hustle nonetheless. You will need to be on your best game to excel at it, so as to fully achieve the sense of satisfaction that you strive for.
Maintain a scheduler and define what's allowed and when it should be allowed within your 24-hour daily schedule.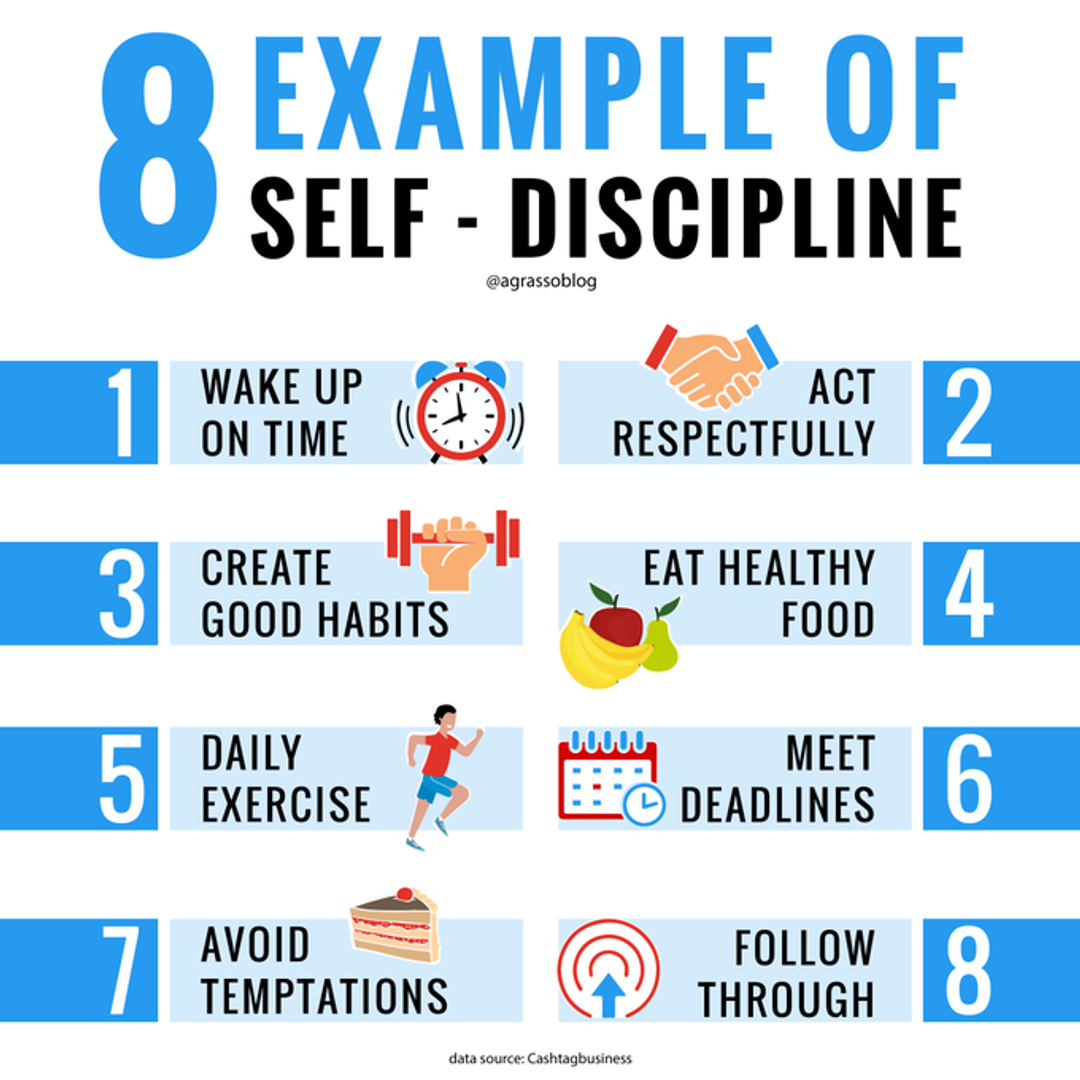 You will need to demonstrate the same mental fortitude and diligence to make it work as you did when you first came up with the idea.
‍
2. Create Time
You now have your full-time job, sleep, family time, leisure, meal times, and so much more to manage while accommodating time for your side hustle. While many who take up a new task do so knowing that they have time to fulfill their obligations, it is good practice to record and organize these things in your scheduler.

You may have to sacrifice something to make time for your side hustle. However, 48% of side hustlers commit to less than five hours a week to their part-time job.
Here is an effective model you could try to manage your time:
‍
3. Draw Guardrails
It is important to make sure that your side-hustle doesn't come at the cost of your professional duties. Many organizations frown upon employees taking up highly engaging side hustles because it tends to shift their focus from the main job.
Ensure that there is no conflict of interest between both of your jobs. Check the terms of your employment to make sure that your side hustle doesn't jeopardize your employment in any way.
‍
4. Watch Out For Yourself
Nothing is worth struggling for if it compromises your well-being. While your side hustle is expected to take a toll on you, physically and mentally, in the initial weeks, you need to use the above tips to make it fit into your life.
Watch out for signs of stress and strain and address them with a counselor or loved one immediately.
‍
5. Keep Self-Validating
Being absorbed in something we love often makes us stop questioning why we started doing it in the first place. On a regular basis, you need to question the basics.
Why did you start?
What do you aim to achieve?
How far are you from your goal?
Are all the sacrifices worth the reward?
It's good to self-validate your efforts and the results you are getting.
‍
The 10 Best Side Hustles To Make Money
A number of factors can define what would be a good side hustle for you. However, since making money is one of the most popular reasons for so many to sacrifice their time and energy for their extra job, let's explore some of the most fruitful endeavors you can pick up.
‍
1. Freelance Creation
Freelance creation is one of the most popular and best side hustles to make money. Sites like Freelancer.com always have exciting projects up for grabs: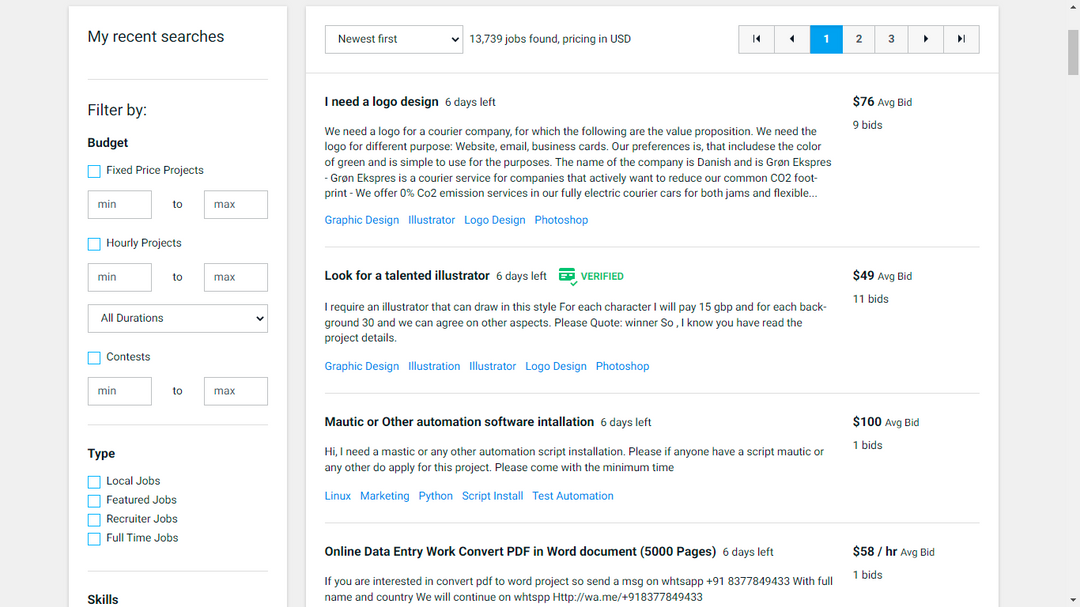 Freelancing helps businesses market their products through graphic design, content writing, copywriting, animation design, branding, conceptualizing, and more.
💰 Average pay: $18 per hour for writers, $29 per hour for graphic designers
‍
2. Online Tutoring
The pandemic has given online tutoring its own seat at the table of popular side hustles.
Pick a subject you are proficient at, preferably one that you have been educated in, and advertise yourself to prospective students. You could even record your sessions and make them available to students for a fee.
💰 Average pay: $20-$100 per hour
‍
3. Buying And Selling
If you're street-smart and know the worth of things, you could purchase them at bargain prices and then put them up for sale on Amazon, eBay, or even in your very own online store.
However, take into account that sourcing your product is one thing, but marketing it is something else. Here's a simple way to make it happen:
With the right amount of shrewdness and a keen eye, you could make quite a handsome fortune for yourself.
💰 Average pay: $1,000 per month
‍
4. Baking
Baking is catching on as a hobby, so why not monetize it? If you already bake at home, you could set up your stall at local fairs or offer home delivery to your neighborhood. Do try out sampling and advertising.
Once your products are relished and loved, you could create loyalty programs to keep your customers pampered.
The Instagram account @CakeBoyParis has a lot of ideas for how to design and market your baked goods.
💰 Average pay: $13 per hour
‍
5. Handicraft Selling
If you've got the skill to create something original, then why not put it up for sale? Selling online is easier now than ever before. Etsy.com is one of the most popular portals to sell your handmade products: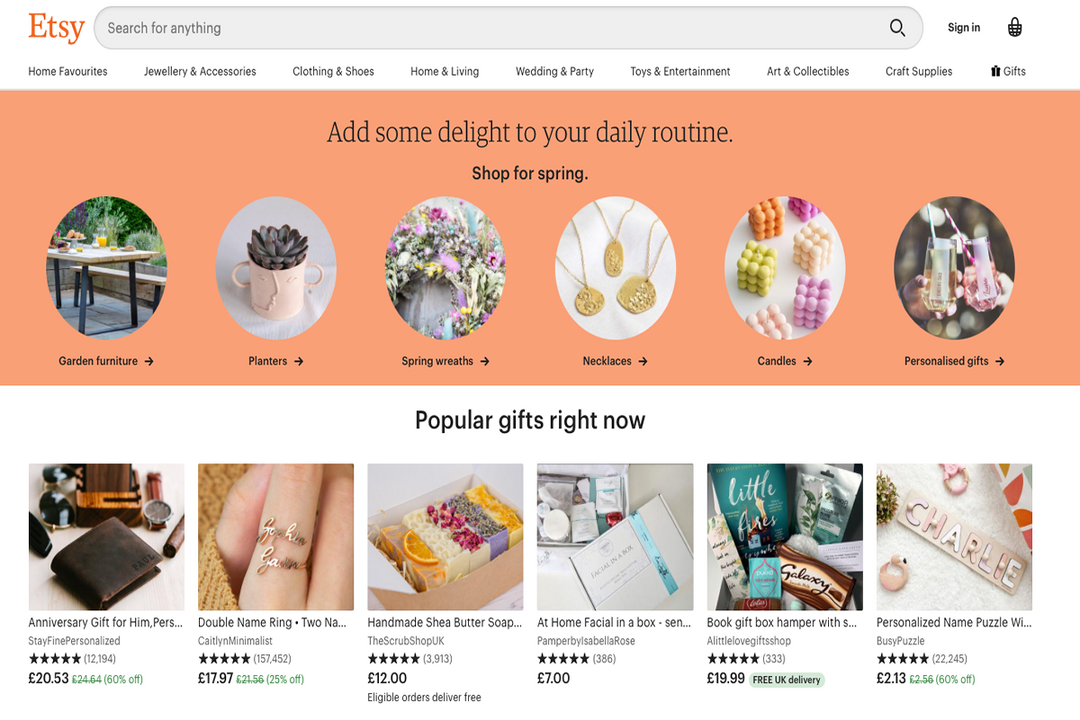 Create an online presence, make a logo, and put your products out there for prospective buyers to enjoy.
💰 Average pay: $600 per month
‍
6. Blogging
Blogging gives you maximum control over how you want to work. Depending on the topic you choose to blog about, you can adjust the frequency of your posts.
Affiliate marketing is a major revenue earner for bloggers:
Once your blog receives traction, you can make money via affiliate marketing or through paid partnerships with brands.
💰 Average pay: $500 to $2000 per month
‍
7. Photography
If you have a proficiency in photography, invest in some good gear, create your portfolio, and showcase your work.
You can use social media platforms to advertise your business and rake in clients. Word of mouth marketing works well for photographers too.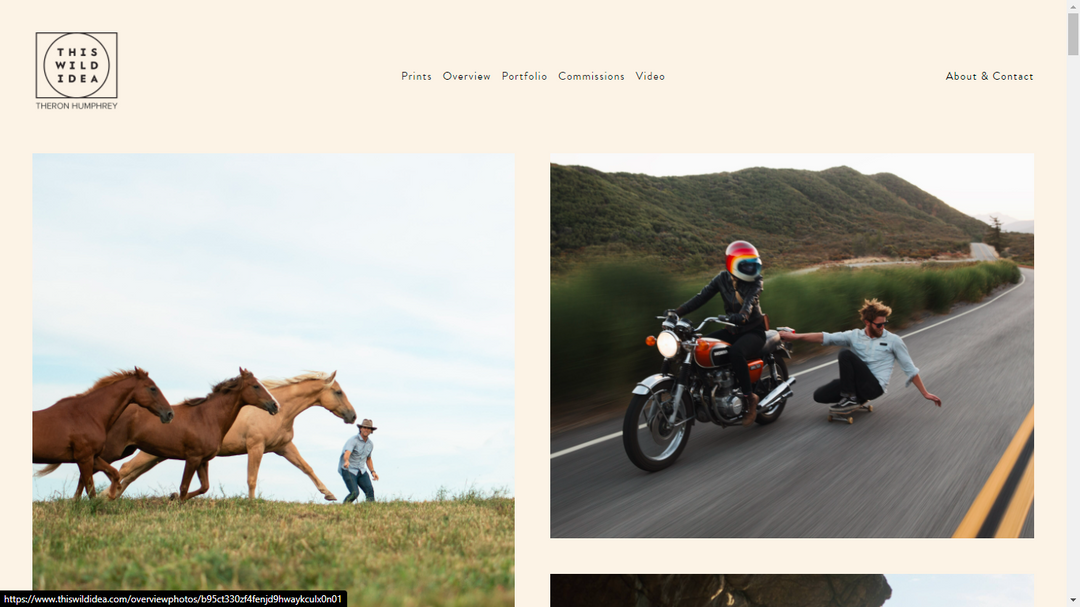 Create an online presence to showcase your work upfront.
💰 Average pay: $17 per hour
‍
8. Online Surveys
You will be surprised by how many companies are willing to pay you to take surveys. Sites like Survey Junkie and Swagbucks Surveys pay participants on signup and completion of surveys.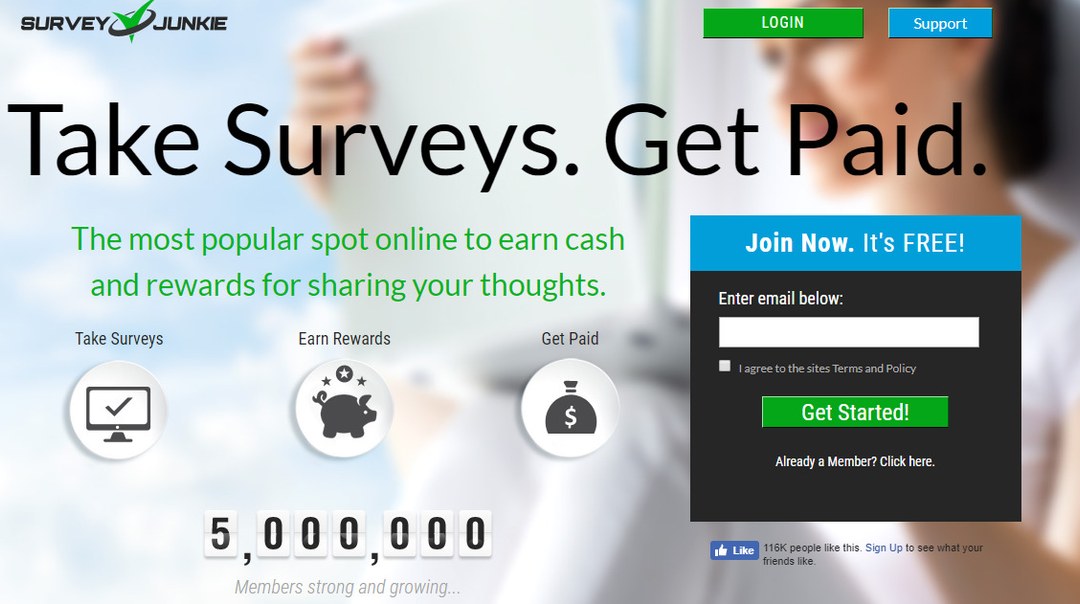 This may not be the best side hustle to make money, but it's surely the easiest means of earning a quick buck.
💰 Average pay: $50 per month
‍
9. Personal Fitness Training
Put your fitness training to good use and become a fitness coach. You could take on clients to train online as well as make personal visits at a premium. Record your workouts and successes, and share them on social media to gain more clout.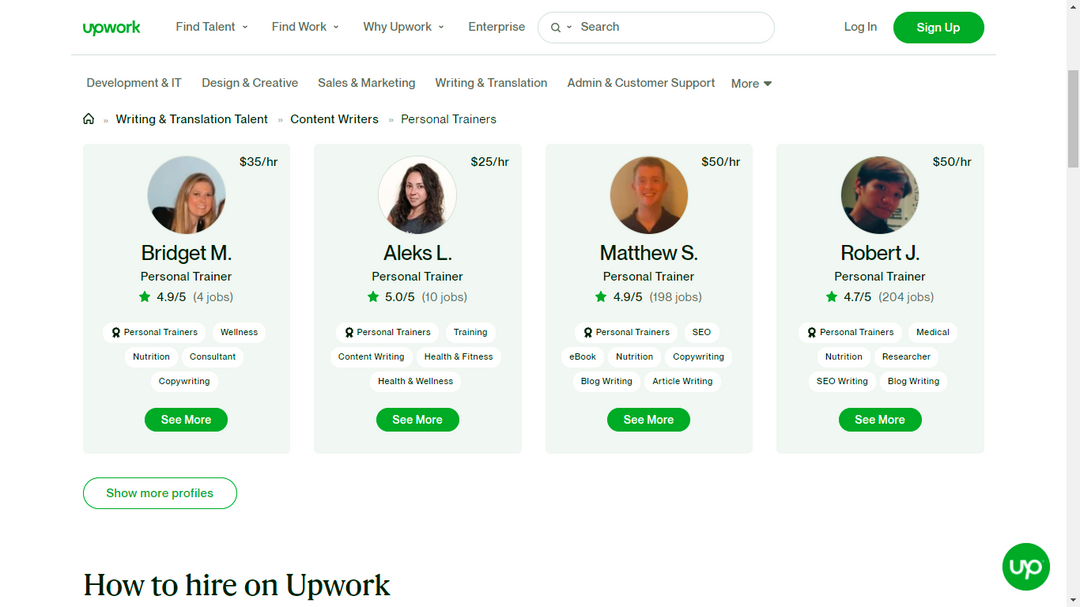 Upwork is a great platform to advertise your specialties in personal training.
💰 Average pay: $70 per hour
‍
10. Driving
Driving for a riding app is one of the most lucrative side hustles out there. All you need is a good and clean car, a driver's license, some elementary knowledge about the traffic rules in your area, and a smartphone.
💰 Average pay: $19 per hour
‍
Over To You
Once you have picked the best side hustle to make money, you need to set your sights on the goals. Every time you reach a milestone, assess your initial goals and see if you have met them. It is important to know when to call it quits if your side hustle gets too tedious.
In closing, you need to look after yourself. Remember, it's a side hustle and it shouldn't affect the way you live your life. Happy hustling to you!
Ready to design your free logo? Get started with our logo maker!